News
NHS will do all it can to achieve ambitious targets
Darren Hughes, director of the Welsh NHS Confederation, responds to Welsh Government's planned care recovery plan.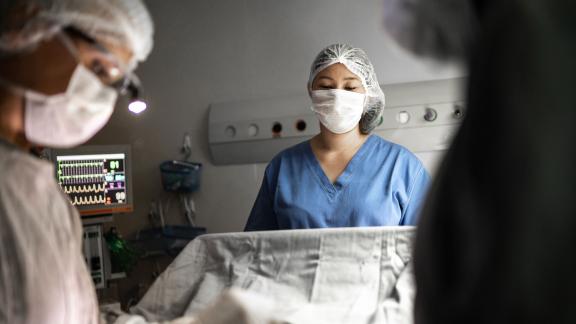 Responding to the Welsh Government's planned care recovery plan, director of the Welsh NHS Confederation, Darren Hughes, said:
"We welcome the Welsh Government's planned care recovery plan in light of the significant impact the pandemic has had on non-urgent care.
"The targets set out are ambitious, but we know from past experience that NHS leaders and staff will do all they can to achieve them. We've seen the very best of the NHS and its staff during the pandemic as they've worked tirelessly to keep as many services running as possible throughout this extremely difficult time.
"The plan acknowledges the need to continue to build on the experiences and learnings of the pandemic. Over the last two years, we've seen countless examples of new innovations, largely brought about by staff on the ground working creatively to serve the needs of patients, which must now be embedded into the health and care system in a sustainable way. We want to see care delivered in new ways that best serve and support our communities in both the short and long-term.
"Unfortunately, due to the scale of the backlog and the anticipated number of people still to come forward for care, we're likely to continue to see this exceptionally high level of demand across healthcare services for many months before it levels off.
"Those with the greatest clinical need and who have been waiting the longest will, rightly, be prioritised and the NHS will do all it can to inform and support these patients to manage their conditions while they're waiting.
"But it's vital we also think about future patients and the sustainability of health and care services in Wales. The NHS needs long-term financial stability, including capital investment in NHS estates and digital infrastructure and further workforce investment to be able to strive for a sustainable service in the long-term. Social care also has an enormous part to play in community wellness - keeping people well at home and preventing health issue escalation can reduce hospital visits - so growing and maintaining a sustainable social care workforce is essential to achieving these goals.
"As throughout the pandemic, the NHS will continue to listen to the public to improve and transform services to best suit their individual needs."