News
NHS will continue to do all it can to treat patients but faces perilous winter
Matthew Taylor comments on new planning guidance for the NHS.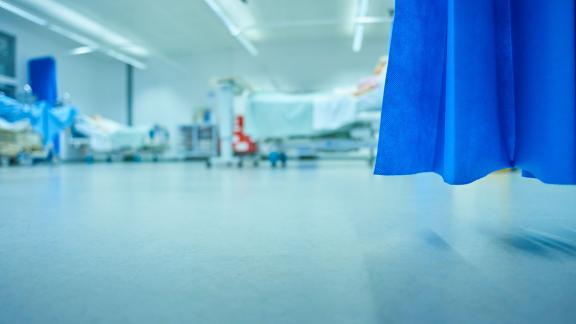 Commenting on new planning guidance for the NHS published today, Matthew Taylor, chief executive of the NHS Confederation said:
"The NHS has been working hard to recover its services including making significant inroads into the elective care backlog, with 2.6m patients starting consultant-led treatment in June and July alone. NHS leaders will do everything they can to treat patients as quickly as possible and to make sure the recently announced extra funding is put to best use.
"But as we head into winter, the NHS is facing rocketing demand for healthcare as well as ongoing Covid pressures and the threat of widespread flu cases. High staff vacancies and a tired workforce will make this a perilous winter. The NHS has achieved great things over the past 18 months but we are again asking a huge amount of our staff and so, their health and wellbeing must be supported.
"This includes within primary care, whose services are an integral part of the NHS's recovery. We urge the Government to provide more support for primary care services and to intervene in the backlash its workforce has been exposed to about how they have been caring for their local communities. An honest review of what primary care can safely and feasibly deliver is needed.
"The guidance from NHS England is right to put the focus on prioritising patients with the greatest clinical need, including those who have been waiting two years or more for routine but life-changing treatment. However, this represents the tip of the iceberg for the wave of demand heading the NHS's way. 5.6 million people are already on the official waiting list, but on top of that there are likely to be more than 7 million people needing treatment who have not yet come forward.
"These people will often be from deprived and marginalised groups who have a poorer experience of accessing healthcare. We need to find those people and do what we can to treat them, alongside the challenge we face in treating the people who are already on the official list. This will require the NHS to deploy many of the approaches used in the highly successful vaccination programme to reach out into those deprived communities and encourage people to get the care they need. A critical part of this will be empowering clinicians to make decisions on prioritisation.
"Finally, there is a key role for the public to continue to play in supporting the NHS, as they have done throughout the pandemic. We urge the public to get their flu vaccine and the Covid booster vaccine if eligible. This will not only provide them with extra protection before the intense winter pressures kick in, but will also help to alleviate some of this pressure on the NHS."