News
NHS Confederation responds to the ambulance strike action today
Matthew Taylor, responds to the strikes affecting ambulance services today,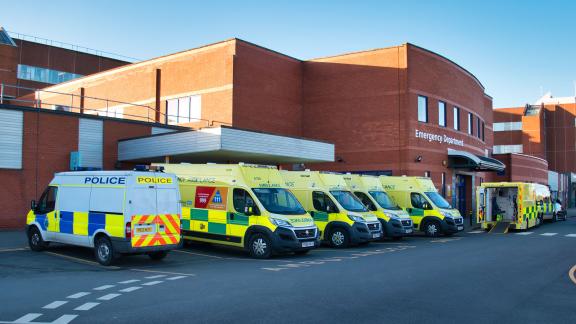 Responding to the strikes affecting ambulance services today, chief executive of the NHS Confederation, Matthew Taylor said:  
"NHS leaders, in partnership with staff, and working with union representatives on the ground, have made extensive preparations to mitigate against today's strike action.
"The public's support has been invaluable in following national advice which has allowed health services to continue to pull out all the stops to ensure that urgent and life-saving care could be prioritised, but this is simply not sustainable day in day out.
"Our members have told us that calls and demands have been significantly reduced with many areas reporting that category one call outs were responded to rapidly and we await the data, which will show exactly how services and patients were impacted both today and in the aftermath that will follow. 
"For NHS leaders there is a real fear that the risk to patients will only intensify with future strikes, including for nurses and physiotherapists planned in the coming weeks, and no sign of resolution on the horizon.
"In what is by far the toughest winter in the NHS for a decade, and set against the perfect storm of rising levels of winter illnesses including covid and flu and huge staff vacancies, the government must not turn a blind eye on the situation. It must reach an agreement with trade unions as soon as possible."