News
Majority of frontline staff protecting others by getting vaccinated
Dr Layla McCay comments on the latest data showing the COVID-19 and flu vaccination uptake among frontline healthcare staff.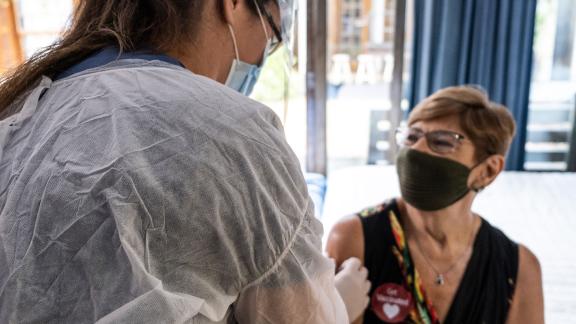 Commenting on the UK Health Security Agency's statistics on the uptake of seasonal flu and COVID-19 vaccines in frontline healthcare workers, Dr Layla McCay, director of policy at the NHS Confederation, said:
"Frontline staff have seen first-hand the devastating impact the disease can have on people's lives, so it is no surprise to see the vast majority have been vaccinated against COVID-19, and that, at the end of last month, significant numbers had already had booster vaccines and flu jabs. We would expect those numbers to have already risen significantly and to continue to do so over the coming weeks.
"Where uptake needs to increase, leaders are working with their teams ensuring they are fully supported. Making COVID-19 vaccination mandatory for frontline workers could have its advantages in the NHS, but the Government needs to carry out a full risk assessment including timeframes to understand how this policy would affect staff retention and recruitment, as staffing levels will be incredibly important we prepare to enter what will likely be one of the NHS's most challenging winters ever."