News
ICS Network to partner with Good Governance Institute
Our ICS Network is partnering with the Good Governance Institute (GGI) to support and promote integration and partnership working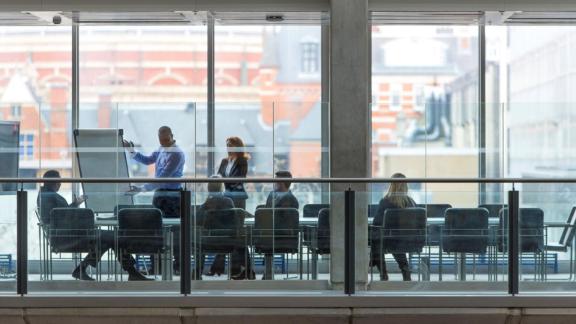 The NHS Confederation's ICS Network is partnering with the Good Governance Institute (GGI) to support and promote integration and partnership working across health and social care.
GGI's support will include events exploring system governance, drawing together learning that can be shared among members, and bringing together system leaders to develop ICS governance in a new legislative landscape.
The fluid programme of support will be designed to adapt to member needs as they continue through this first year of integrated care as statutory organisations.
The inaugural partnership event, chaired by Lord Victor Adebowale in June, provided an opportunity for non-executive directors from integrated care boards across different systems to get to know each other and explore how they were approaching their new roles.
A follow-up event held in July focused on systems quality, in particular how to chair an integrated care board quality committee. Details will be released soon of further events planned for the months ahead.
Sarah Walter, director of the ICS Network, said: "Establishing good governance infrastructure is, like fostering the right leadership cultures, essential for the long-term success of ICSs. Our partnership with GGI will enhance the membership offer we provide for all our ICS leaders, and we look forward to working with them."
Professor Andrew Corbett-Nolan, GGI's chief executive, said: "The months ahead will not be easy for ICS leaders as they tackle the challenge of establishing new ways of working against a backdrop of economic and political uncertainty. Success will depend on unprecedented levels of collaboration and a relentless focus on good governance.
"We are delighted to be working with the NHS Confederation's ICS Network and its many experienced members and looking at how we can best support them as they establish their governance structures in order to best serve their populations."