News
George Cross fitting and deserved for our incredible NHS and its staff
Darren Hughes, director of the Welsh NHS Confederation, responds to the latest Welsh Government press conference and the George Cross announcement.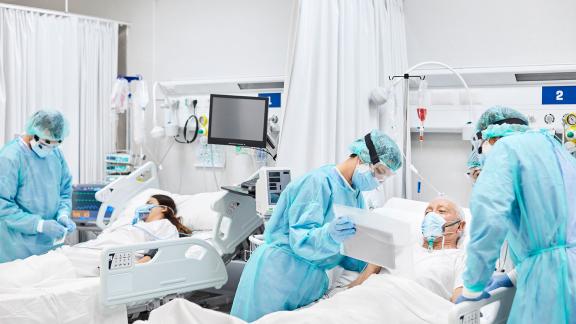 "It's an honour for the NHS and its staff, past and present, to be awarded the George Cross after 16 months like no other. Recognising the courage, compassion and dedication of the organisation and its staff on its 73rd anniversary is fitting and deserved, and we hope all staff, families and communities feel a sense of pride on hearing this news.
"As we all know, Coronavirus has tested the NHS and its staff, pushing them to their limits and asking so much during the most difficult of times. We cannot thank them enough for all their hard work.
"It's important to remember that Coronavirus has not gone away. Thanks to the vaccination programme and its delivery, we're increasingly confident that this wave will not cause the same levels of harm we've experienced previously. Despite this, the NHS in Wales remains under extreme pressure and will continue to do so for the months and years ahead. In some areas of the service, such as urgent and emergency care, levels of demand are as high or higher than they were pre-pandemic.
"Whilst the Delta variant spreads freely through our communities, following the safety measures in place remains as important as ever. This means regularly washing your hands, wearing a face mask indoors, keeping rooms well ventilated, working from home where possible and social distancing. For those who have not yet been vaccinated, it's not too late, and for those who've received a first dose of the Covid vaccine, please take up the offer of a second dose when you receive it to complete the two-dose course."