Press release
'Cry of despair' from service treating millions
Latest performance figures represent a "cry of despair", says NHS Confederation chief executive Niall Dickson.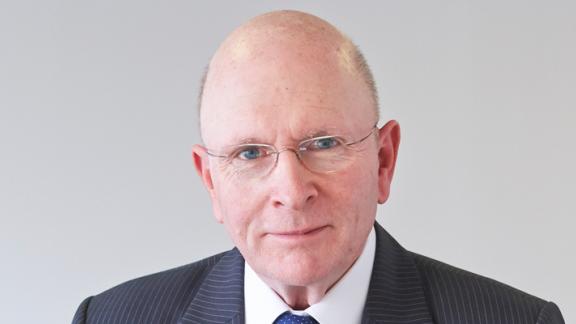 NHS Confederation members rightly predicted this winter would be the worst on record, as the latest performance figures represent a "cry of despair", Niall Dickson has said.
Responding to the latest performance figures from NHS England, Niall Dickson, chief executive of the NHS Confederation, which represents organisations across the healthcare sector, said:
"Our members predicted this would be the toughest winter on record, and they were right. These figures represent a cry of despair from a service that is delivering remarkable care to millions of patients, but is under enormous pressure. This is the result of an older, sicker population, more severe flu this winter, and years of under-investment in health and social care.

"Some patients are waiting too long, but we also need to recognise that more patients are being supported than ever – accident and emergency departments treated over 3 million more patients in 2019 than five years before. That is an increase of more than 14%.

"In the last year, ambulance services dealt with an extra 400,000 incidents compared to 2018. There were more ambulance journeys to emergency departments than ever – nearly 15,000 a day – and the number carrying patients with life threatening conditions rose by 10,000.

"What we are seeing in and around emergency departments is only the most visible part of a system trying to cope with unprecedented demand – many family doctors are simply not able to see patients as quickly or for as long as they need to be seen, community services are short-staffed, and social care services do not have the resources or the staff to manage and support patients in their own homes.

"As a result, more patients are calling ambulances, too many hospitals have no beds and too many patients cannot be discharged because they have no support at home.

"The NHS is doing well in spite of all this – planning is better, and on the front line, staff are doing everything they can to deliver safe, effective care.

"The government has belatedly promised more investment and to train more doctors and nurses, but that will take time, as will efforts to build new services in the community that will relieve some of the current relentless pressure.

"We need all politicians to be honest about the state of play, and the challenges we face: it is far from being all doom and gloom, but we need sustained investment, more staff, and new types of service – all of that will take time."


Full weekly data tables from NHS England can be found here

Key weekly figures, looking at 30 December 2019-5 January, compared with the same week last year:

A&E Diverts
2019 – 17 diverts
2020 – 28 diverts
11 more diverts
Ambulance arrivals and delays
2019
Arriving – 101,949
30-60 mins – 9,299
>60 mins – 2,986
2020
Arriving – 100,569
30-60 mins – 12,824
>60 mins – 5,247
Change
Arriving – 1,380 fewer arrivals
30-60 mins – 3,525 more people waiting between 30-60 mins
>60 mins – 2,441 more people waiting more than 60 mins
Neonatal Intensive Care Unit occupancy rate
2019 – 67.9% occupancy rate
2020 – 69.1% occupancy rate
1.2% increase in occupancy rate
Paediatric Intensive Care Unit occupancy rate
2019 – 73.5% occupancy rate
2020 – 80.1% occupancy rate
6.7% increase in occupancy rate
Adult Critical Care bed occupancy rate
2019 – 83.3% occupancy rate
2020 – 82.4% occupancy rare
0.9% decrease in occupancy rate
Long stay bed occupancy
2019
>7 days – 291,809
>14 days – 171,813
>21 days – 108,949
2020
>7 days – 310,057
>14 days – 182,531
>21 days – 114,890
Change
>7 days – increase of 18,248
>14 days – increase of 10,718
>21 days – increase of 5,941
Beds closed due to D&V/norovirus
2019 – 3,257 beds closed
2020 – 4,404 beds closed
Increase of 1,147 bed closures
General and acute beds
2019 – 93% occupancy rate
2020 – 94% occupancy rate
1% rise in occupancy rate for general and acute beds
About us
We are the membership organisation that brings together, supports and speaks for the whole healthcare system in England, Wales and Northern Ireland. The members we represent employ 1.5 million staff, care for more than 1 million patients a day and control £150 billion of public expenditure. We promote collaboration and partnership working as the key to improving population health, delivering high-quality care and reducing health inequalities.