Blog post
Success criteria for a reformed health and care system
What are ambitious leaders seeing as the most important and demanding success criteria for integrated systems?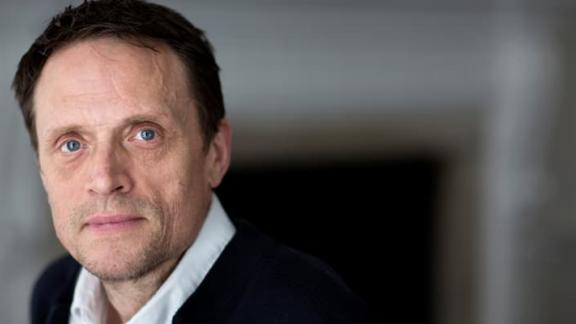 After decades of arguing and campaigning, the advocates of a social model of health and healthcare seem to be in the ascendency. The appointment of Amanda Pritchard - who has been a key architect of the new framework - will reassure many people who feared the direction of NHS policy might change. But unless system integration and a focus on population health show quickly that they can deliver on what matters most to the public and to politicians, victory will be short lived. 
In the less than two months I have been at the Confed I have spoken to many NHS leaders. I have heard a deep commitment to the core principles that what could be called a social model of health. Key among these principles are the following:  
The health and wellbeing of the population is more the consequence of social determinants than the result of medical interventions.  

Without concerted intervention, even a health system like the NHS, based on egalitarian principles, will reflect and replicate wider social inequalities. 

Improving population health is about prevention as much as treatment. 
Health systems should be aiming to improve the health and wellbeing of people, not just treating parts of their bodies.  
Although the Confed has many concerns about the health and care bill and wider health funding and policy, we support the overall thrust of the reform precisely because it reflects these principles in practice.  
As with any reforming idea, there are some people whose commitment to the social model will never be shaken. Conversely, others will always be deeply suspicious, favouring both a medical model and an approach based on institutional delivery rather than system integration. But most people will judge reform by its results.  
The policy needs to show results in an incredibly challenging context. The current crisis in the NHS results most proximately from the rising third wave of COVID-19, but also reflects the backlog of need build up in wave 1 and 2 plus the gap between demand and resources which existed even before most of us had heard of the city of Wuhan. 
Most people will judge reform by its results.
In these challenging and unstable circumstances, we need to resist describing the aims of the new health policy architecture in terms that are either too abstract or idealistic. As well as tackling the immediate need, the leaders of integrated care systems (ICSs) must show the commitment and capacity to tackle some of the structural problems that are endemic in the NHS and wider public services.  
So, expressed in the terms of these structural problems, what are ambitious leaders seeing as the most important and demanding success criteria for integrated systems?  
1. Spending where the need is greatest  
As the inverse care law tells us conceptually, and the data demonstrates empirically, health funding is not going to those who most need it. National resource allocation is based largely on population need, but at the system and provider level, spending is also shaped by existing capacity and expressed demand. Tackling health inequalities will require systems to explore the relationships between current spending and population health outcomes.  
For example, ICSs should actively seek out those in need of care who don't tend to come forward in the early stages. However, this could at least initially increase waiting lists – something that is unlikely to be popular with either politicians or the public.  
In the West Yorkshire Health and Care Partnership, a patient co-production group is helping clinicians think about better and fairer ways of how they approach the elective and diagnostic backlog. They are enabling patients and their families to be active partners in the design of the partnership's strategy, including providing improved communication to support patients 'waiting well' while they are on the waiting list.  
2. Continuous improvement  
Like most other public service leaders our members often and justifiably complain about the scale and nature of central dictation in the form of targets, requirements and regulations. To have space to prioritise and innovate, system leaders need the new NHS CEO to ensure that the permissiveness, built into the NHS and care bill, is enabled consistently throughout NHS England and NHS Improvement management. But public services must be accountable. Pushing back against central control will only succeed if health services can demonstrate a determination to self-improve. The best health leaders, here and abroad, are open and accountable for their treatment and wider health outcomes (ever when the data is challenging) and deeply and consistently committed to tackling under-performance wherever it can be identified.  
In my recent virtual visit to Leeds Teaching Hospital Foundation Trust, perhaps the strongest message was about a culture of improvement. Empowering frontline staff and colleagues to redesign and reinvent care (in part, by using data to shed light on performance) is generating clear and concrete gains in service quality and patient experience. This culture, the natural extension of the permissive language used throughout the bill, should be the norm in the way that we commission, design and deliver NHS care. 
3. More fences at the top of the cliff means fewer ambulances at the bottom  
Investing more in prevention is an imperative, the logic of which is matched by the difficulty of acting. This is especially so when immediate demands are as pressing as they are now. But moving funding upstream is always hard. Even with a growing data set and improving analytical capabilities, linking cause and effect is rarely straightforward, partly because the time gap between action and affect can be so lengthy.  
At all levels, from Whitehall to neighbourhoods, the budgets that fund prevention are rarely the ones that subsequently benefit from that investment. Collaboration is a warm word, but the practical need is to create interdependences so that one part of the system can only meet its objectives by helping other parts. A preventative approach needs to be both holistic – recognising the multiplicity of social determinants and the importance of healthy places – and focussed, seeking to demonstrate quick wins in key areas. An example of the latter can be found in the way a wider local awareness of atrial fibrillation among health professionals can help to reduce stroke incidence.  
The work of Greater Manchester Health and Care Partnership linking NHS mental health support with schools is a good example of what can be achieved. They have collaborated across partners and invested upstream in prevention within schools. After an 18-month period where young people's mental health has been impacted significantly, the ability of an ICS to shift its approach upstream will hold the key to the recovery. 
4. 'The patient will see you now'  
This famous phrase of Margaret Thatcher's symbolised her intention that health service be organised around the needs of patients not the convenience of health service managers and clinicians. Ever since, sometimes in the form of ill-thought through and undeliverable pledges, politicians have promised more patient-centred services. Different models of empowerment can collide. While the centre tends to see accountability in terms of commitments to individual patients (in the form, for example, of maximum waiting times), local systems have the insights and relationships to enable a two-way dialogue with citizens and communities, one where the emphasis can be on community action and co-production, not just delivery.  
In Devon, they have set up Devon Virtual Voices – an online representative panel of 1,700 volunteer members who provide views and feedback on NHS services and priorities. In that time, the panel has been involved in many high-profiles projects including recruiting the ICS chief executive, informing Devon's long-term plan, and developing an ethical framework. Most recently, the panel was engaged to understand people's perceptions of the COVID-19 vaccine, any concerns they had, and how those worries could be addressed. As a result, Devon is adjusting its campaigns and messaging in real-time to support as many people as possible to get the life-saving COVID-19 vaccine. 
Building on our progress  
ICSs are already showing they can tackle some of the less positive characteristics of health and other public services. This, combined with applying the full potential of digital technology and bioscience, is how we can truly live up to the core principles enshrined in the NHS constitution.  
It is not hope that leads to action so much as action that leads to hope.
But to act in this way will be challenging. It will mean saying and doing difficult things. While that is the responsibility of local leaders, they need to know that the centre will back them when the going gets tough. This is why central government ambivalence about reform or paying only lip service to local autonomy while continuing to crank up central control would be a big mistake.  
A clear-headed analysis of existing challenges and future risks would surely rate the chances of this potential revolution in health policy succeeding at evens at best. But it is not hope that leads to action so much as action that leads to hope. Which is why the NHS Confederation is seeking to build networks of organisations and leaders committed to challenging themselves and each other to grasp this historic opportunity.  
Matthew Taylor is chief executive of the NHS Confederation. Follow him and the organisation on Twitter @FRSAMatthew @nhsconfed