Blog post
Seizing power from councils? ICSs will do quite the opposite
Matthew Taylor writes to allay fears of integrated care systems taking over from local government.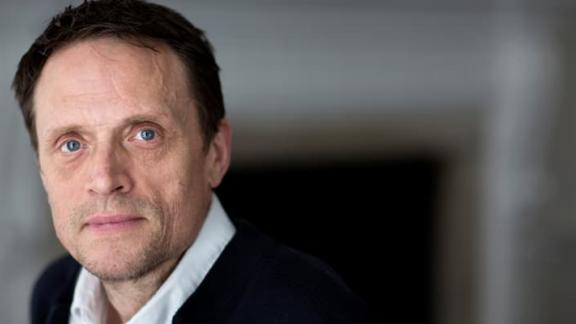 The fundamental principle of integrated care systems is equal partnership of the NHS and local authorities, writes the chief executive of the NHS Confederation.
While there is a clear rationale for reforms to embed partnership working between the NHS and local government, some have voiced concern that plans to implement integrated care systems (ICSs) from July could have a negative impact on local authorities. I do not believe this is the case.
Integration across health and care is not new; it is already happening on the ground and has been for many years. The pandemic has both demonstrated the interdependencies between the health and care sectors and accelerated integrated ways of working. The health and care bill, currently passing through parliament, is set to build on and further enable this, with clear support across the national bodies representing the NHS and local government.
There are countless examples of successful integration across the country. Whether in Croydon, where a legally binding alliance agreement has committed the NHS, local government and the voluntary sector to the same shared approach, or in Suffolk and North-East Essex, where a 'lead and cede' model between the NHS and local government has facilitated better shared decision making on local services.
Together as equals
Stories have recently emerged, however, about local authorities' opposition to the direction of ICSs. This month alone, for example, we have seen local media highlighting council concerns over local authority representation in systems, as well as claims in the Local Government Chronicle itself that the NHS is seeking to 'seize power from councils and sideline the voices of local communities'.
ICSs will begin to reverse the historical health and care division that has existed for the last 74 years
Far from an NHS takeover, ICSs are set to bring together the NHS and local government as equals. Both the integrated care boards (ICBs) and the integrated care partnerships (ICPs) provide unique opportunities to reshape the health and care landscape, with the prospect of greater investment in community-based preventative care. ICBs, which will decide NHS spending, will include a member nominated by local government – something we have not seen since the NHS began in 1948.
Through shifting the organising principle of the NHS away from competition to collaboration, and bringing in local authorities as equal partners, ICSs will begin to reverse the historical health and care division that has existed for the last 74 years.
Central role in shaping strategy
Looking ahead, there will be further opportunities to increase the role of local government in systems. Let me focus on three.
First, local government will have a crucial role on the new ICPs within ICSs and we must ensure that these partnerships are strong and influential. Through them, officials and councillors will have a central role in shaping the health and care strategy for their systems, which both NHS and local government will aim to deliver against.
We recognise concerns from local government that ICPs could become powerless talking shops, yet this is not what any leaders across health or care want. With flexibility in the bill on the governance, make up and functions of ICPs, they will present a real opportunity to better deliver local objectives around social, economic and environmental wellbeing. The NHS Confederation is working alongside the Local Government Association to support leaders as they plan their ICP governance arrangements.
Place and locality
Second, there are opportunities for local government to play a leading role at 'place'. The forthcoming integration white paper is set to introduce accountable individuals for health and care planning at place level. While health leaders believe there should be flexibility on whether these individuals come from the NHS or local government, I believe there is a strong case for place leaders to come from local authorities. However, we hope governance models at place will have a partnership model that works for everyone.
Third, there is a broader ongoing conversation about how we can embed closer integration between health services and local government at neighbourhood (or 'locality') level. The expertise and knowledge of lower tier authorities and neighbourhood forums will be essential to improving population health at this level, which will also be where local government and primary care leaders can agree shared strategies to addressing the health and care needs of their communities.
The fundamental principle of ICSs, across neighbourhood, place and system levels, is equal partnership of the NHS and local authorities. It is only through working together that the NHS and councils will be able to improve population outcomes rather than attempting to manage an ever-growing tide of ill-health and widening inequalities.
Matthew Taylor is chief executive of the NHS Confederation. You can follow him on Twitter @FRSAMatthew
This article first appeared in the Local Government Chronicle on Friday 21 January 2022.