NHS Voices blogs
Provider collaboratives: all win or no win
A look at the formal role of provider collaboratives, the opportunities they present and the challenges they must address.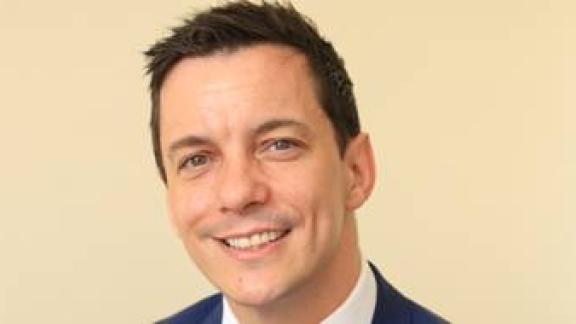 James Devine considers the introduction of provider collaboratives in light of the recently published guidance document, and shares his views on what it must take for them to succeed.  
With the health and care bill making progress through parliament, the establishment of integrated care systems (ICSs) as statutory bodies is only a matter of months away. Earlier this week, NHS England and NHS Improvement (NHSEI) published the guidance document on provider collaboratives, and perhaps most pleasingly following feedback from NHS Confederation members, the document is now 33 pages rather than the original 100+.
The document provides much-welcomed clarity and will be further supported by a number of follow-up documents over the coming weeks and months to support those organisations forming collaboratives on issues such as governance, place working, constitution, and public and clinical engagement.
System-wide opportunities
I think we can all agree that working collaboratively can only be a benefit to our patients, and while the guidance document calls upon providers and mental health trusts to work together, this is an opportunity for all parts of the system to come together and agree priorities for the populations they serve. With significant demand for health and care in all parts of the system, we have repeatedly spoken of the need for system solutions to current and future pressures, and there is no time like the present.
Helpfully, the guidance document now refers to one of the three 'I's that NHS Confed chief executive Matthew Taylor speaks passionately about: improvement, innovation, and in this case, ideas – ie sharing good practice and learning from effective collaborations, and showcasing strong leadership where leaders have been able to represent their system as opposed to their organisation in the delivery of a shared set of objectives.  That isn't easy, particularly where there have been historical relationship issues, performance concerns in one part of the system, or a perceived lack of capacity or capability. 
"Clinical leadership will be key to the success of provider collaboratives."
This guidance document sets the tone for an 'all win or no win' approach to the delivery of improvements in the care we deliver; better outcomes for patients and the removal of unwarranted variation. Clinical leadership will be key to the success of provider collaboratives, and engaging clinical teams in the forming of collaboratives early on is well advised, as will be the firm and genuine ambition to move toward digital integration and sharing data.
Strengthening and supporting local partnerships
Provider collaboratives are designed to strengthen and support the local partnership working that will be essential as we rebuild from the COVID-19 pandemic. NHS leaders will already know the areas where collaboration will improve health inequalities, or look to improve health outcomes, but the agreed priorities must genuinely reflect all views of the partners that form the collaborative. 
Those priorities must be aligned to the priorities of the ICS, and even if they aren't part of the formal provider collaborative, they must include the views of ambulance colleagues, community trusts and the voluntary sector, and not forgetting the invaluable role of primary care networks. Linking existing improvement offers such as model hospital and GIRFT (Getting It Right First Time) will be sensible approaches to provide an evidence base for change, and ensure that there are clear and measurable outcomes to the agreed priorities.
Provider collaboratives also offer a unique opportunity for systems to review CQC ratings for clinical services and support a system approach to improvement, rather than an organisational response that results in system points of failure or enhanced oversight, scrutiny and regulation that become disproportionate or burdensome.  A shared desire to improve equity of access to appropriate and timely health services, and ensure the needs of underserved communities can be considered over whole pathways of care, all require inclusive leadership and a system lens.
Support from Confed members
NHS Confederation members strongly support the CQC's new strategy, with its focus on improvement, patient pathway assessments, and whole-system inspection. Our members are less convinced that proposals for the Ofsted-style grading of newly formed ICS will add much to quality or patient safety. This feels like the wrong step, offering little in terms of meaningful public accountability and we will be pushing back against this as the bill moves through parliament.
"If we want to retain our skilled and hard-working teams, we must fundamentally and intentionally move to improving processes and cultures."
Lastly, we have seen the pressures that our workforce have faced over the last 18 months.  If we want to retain our skilled and hard-working teams, we must fundamentally and intentionally move to improving processes and cultures. We have to be more innovative in our recruitment practices, allowing greater flexibility and mobility across sites to enhance capability and capacity. These small but complex changes could reduce agency spend and improve patient experience and continuity of care, but they will also improve patient safety and ensure that systems can respond in times of extremis, rather than needing regional intervention or oversight to get things done.
We have repeatedly called for a position where local leaders are allowed to lead, where oversight and regulation is reduced, and we move to earned autonomy. This provides that opportunity.  However, this only comes when systems, not just organisations, are well led and well organised, and where all have a shared mindset of 'all win or no win.'
James Devine is director of the NHS Confederation's Acute Network. Follow James on Twitter @JamesDevineNHS
Provider Collaboration Forum
We have established a support offer for leaders developing or working in provider collaboratives. Find out more about the Provider Collaboration Forum and how you can get involved.