Briefing
Provider collaboratives: opportunities and challenges
This briefing sets out our view on provider collaboratives. It explains what they are and spotlights our members' views and experiences.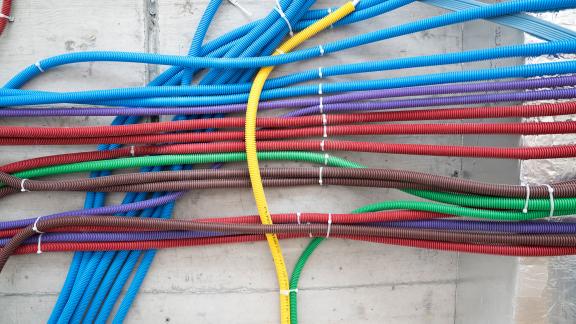 Our members, the organisations that plan, commission and provide NHS services, are overwhelmingly supportive of the move towards statutory integrated care systems (ICSs). They recognise that many of the challenges faced in the healthcare sector can only be overcome by partners working more closely together.
Provider organisations have historically worked together to address mutual challenges, well before sustainability and transformation partnerships and ICSs were conceived. But the requirement for some providers to be part of a collaborative, and the formal role for provider collaboratives in the structure of ICSs, are new and need careful consideration.
This briefing sets out our view on provider collaboratives. It describes what they are, explores the background to provider collaborative models, details the experiences of our members and highlights the opportunities and challenges of this new requirement.
Key points
The COVID-19 pandemic has shown the benefit of NHS providers working together to address challenges. Collaboration across NHS providers has existed for many years, with several of our members engaged in different forms of provider collaboration. However, provider collaboratives (one or more providers operating across places within an ICS) have been more formally recognised in policy terms over recent years and are expected to be a key element of ICS delivery.
From April 2022, all health and care organisations in England will be required to work together as integrated care systems. NHS England and NHS Improvement is developing guidance on the expectations of provider collaboratives. Early indications are that as a minimum all NHS trusts will be expected to be part of at least one provider collaborative.
In reality, multiple collaboratives could operate locally, regionally and nationally, across one or more ICS footprint, as well as across several pathways and places within the ICS. This complexity creates opportunities to work differently but will not fit easily into a simple new architecture for the NHS and its partners. Our engagement with members points to opportunities to better join-up care for local communities.
Although opportunities remain, members have identified six key challenges presented by the current drive for provider collaboratives. This includes lack of clarity on the overall purpose and aims of a provider collaborative; continuation of the provider-commissioner split; the need for inclusive representation, resources and investment; the balance between provider collaboratives at system and provider collaboration at place; and questions over the duty to collaborate and management of risks.
While we support the direction of travel to enable and develop provider collaboration, there are several questions that remain unanswered. There is a risk that in making provider collaboratives a mandatory requirement, policymakers will remove the spirit of collaboration, forcing collaboratives to become focused on `tick box' regulatory programmes rather than true innovation.
We urge NHS England and NHS Improvement to avoid adopting overly simplistic models of collaboration, and instead embrace a flexible and permissive approach that considers a range of models that will work in varied geographies and contexts. However, we do believe it is imperative that the collaborative structures developed are inclusive of a range of providers, including community, ambulance and specialist trusts, as well as finding a method to genuinely listen to the voice of primary care.
Provider Collaboration Forum
We have established a support offer for leaders developing or working in provider collaboratives. Find out more about the Provider Collaboration Forum and how you can get involved.