NHS Voices blogs
Preparing for the unknown – back to the starting line
Dr Axel Heitmueller on five key lessons from the UK's response to the COVID-19 pandemic.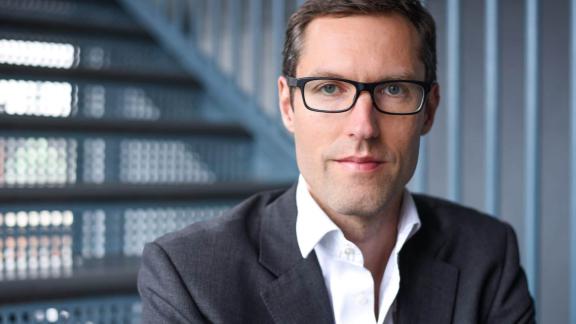 COVID-19 is over, long live COVID-19. Despite the political sentiment that we have reached the end of the pandemic, SARS-Cov-2 is likely to stay with us for the rest of our lives. There is no scientific consensus on how exactly the virus will develop from here onwards.
We are therefore extremely lucky to have created vaccines that partially protect us and medicines that lessen the impact. These are truly amazing human achievements. We may not be that fortunate next time. All we know is that there will be a next time.
"History is clear on this: more than six distinct influenza pandemics and epidemics have struck in just over a century. Ebola viruses have spilled over from animals about 25 times in the past five decades. And at least seven coronaviruses, including SARS-CoV-2, have brought illness and death." 1
Learning the lessons
Pandemics are not black swan events, they are high-impact, low probability events that we can prepare and rehearse for.
COVID-19 has reminded us that this is a truly global task. No one is safe until we are all safe. With that comes enormous challenges of coordination, infrastructure and funding.
In the short-term, the most important effort is to get the world vaccinated as fast as possible. Beyond that, our focus should be on learning the lessons from this pandemic rapidly and without prejudice.
Learning requires variation in response and outcomes. Looking at the data, it is clear that there is plenty of both. What explains this variation?
First, the level of preparedness itself. Prior to 2020, lived experience was unevenly distributed across the world. Unsurprisingly, this mattered a great deal for how well nations coped over the past two years. Asia and Africa had recent experience of SARS and Ebola. In contrast, much of Europe's planning was based on the Spanish flu and subsequent influenza outbreaks. Europe suffered worse than most of Asia.
As the pandemic took the tide out, the rocks of general inequality and poverty became painfully visible
But even within Europe, the experience differed significantly for at least two reasons. Firstly, the quality of political decision-making, such as the timing of lockdowns and the degree of protective measures, such as mask wearing. Secondly, the existing level of institutional and societal resilience, such as the number of intensive care unit (ICU) beds and the extent of underlying health conditions.
Counting the dead, the UK has done particularly poorly. This is despite the country entering the pandemic with significant strengths, such as a universal and coordinated healthcare system, a strong science base, and a world-leading surveillance capacity.
In the end, this wasn't sufficient to counter the force of the pandemic. Its ailing and underfunded healthcare system struggled with capacity even before COVID-19 hit. With five times fewer ICU beds than Germany, makeshift hospitals had to be erected only to find that there was no one to staff them. A high chronic disease burden made the country more vulnerable. As the pandemic took the tide out, the rocks of general inequality and poverty became painfully visible too.
How we learn these lessons matters. A strong public and political gravitational force is pulling towards a public inquiry which is all too understandable given the human cost of the past two years. A public inquiry is unlikely to get to genuine learning though. It invites defensiveness and simplification where nuance is required. Balancing the need for public accountability with creating safe and deliberate spaces for granular after-action learning should at least be attempted, though time is rapidly running out as organisations dispense and actively prepare for a formal inquiry.
Either way, our knowledge of what has and has not worked is bound to expand significantly in the years to come. In the short to medium term, there are five areas I would pick to focus on.
Five areas of focus
First and most tangibly, we must find a way of building on the strength of the diagnostics infrastructure that has emerged out of the pandemic. We have the largest and most diverse testing and surveillance capacity in the developed world, as well as a comprehensive logistics and digital infrastructure to reach the population outside traditional healthcare settings.
Unless the public trust the direction of travel, all is lost
Developing strategies to maintain and use this capability in peace time will require smart contractual arrangements with third parties that allow a rapid transfer of assets back to the government at times of crises. It is also an opportunity to expand our surveillance capacity more permanently beyond sequencing using technologies such as wastewater testing for wider public health benefits. Similarly, the infrastructure may facilitate a shift to more self-care at home on a permanent basis.
Second, trust is the Achilles heel of any crisis response. Unless the public trust the direction of travel, all is lost. Trust in science increased globally by 9 per cent over the pandemic; trust in political leaders increased initially but then declined significantly. There is emerging evidence that differences in levels of trust across countries explain some of the variation in infection and death rates. Time will tell how much damage the often wilful, personal and politically motivated attacks on government scientific advisers and committees have caused. A more clearly delineated and defined SAGE has to be on the list.
More broadly, who to trust and why has become ever more challenging given the access to a diverse range of sources and data in the age of social media. Separating the chaff from the wheat more generally is increasingly a life skill that can be taught. Similarly, actively and publicly acknowledging uncertainty and finding safe and meaningful ways of deliberating policy choices with the public might be a key plank of a pandemic response rather than fighting it out on the streets. This may include issues of an ethical nature, such as the level of daily deaths we are prepared to trade off against restrictions in our freedom. And who to prioritise when capacity runs out, an issue that bounced between the centre and the NHS frontline with neither wanting to own it.
A third and related area is communication. The UK's COVID-19 communications campaign has at times been lacking clarity and consistency. This compares unfavourably with the simple and sustained messages such as Japan's 3c's. The role and impact of behavioural science in this context should be reviewed too.
Fourth, a sustained and sophisticated response to a pandemic takes significant human resource. We now have thousands of people who have lived experience of managing a pandemic. How can we retain some of this expertise? One model we may want to consider is a civilian reserve that can be reactivated domestically but potentially also internationally for localised pandemics. This may also give a natural impetus to systematic and continuous learning and improvement.
Setting out clearly which level of government is accountable (and funded) to lead which element of our response is the foundation of any future pandemic planning
A fifth area is the vexed question of the relative merits of centralised versus local infrastructure. Compared to other countries such as Germany or Japan, the UK's response has been highly centralised. This had advantages but also attracted significant criticism from local government for not using local expertise and insights.
My view is that this is a false dichotomy and requires a more nuanced strategy, including elements of local social capital. The locus of action is also closely tied to the wider intended shift towards devolution in public health and the NHS, an agenda that should be considered in this context. Setting out clearly which level of government is accountable (and funded) to lead which element of our response (PPE procurement, tracing, testing etc) is the foundation of any future pandemic planning.
Organisational versatility
But even if we get these right, they will not negate the need for a strong focus on the underlying social and economic inequalities of the UK. COVID-19 has shone an uncomfortable spotlight on deprivation in a way that makes it hard to look away. For any given arsenal of countermeasures, the impact of future pandemics will be determined by the degree of fairness in our societies.
All of this requires dedication and money. To succeed, the UK Health Security Agency needs adequate funding, a degree of independence and sustained political interest. Most importantly, it will need to marry up a business-as-usual operational model with the ability to constantly learn and innovate at the same time and scale rapidly at a time of crisis. This requires a remarkable degree of organisational versatility in leadership and infrastructure.    
COVID-19 has been a great leveller of experience and knowledge. 2020 set the clocks back and put us all on the starting line again.
Dr Axel Heitmueller is Managing Director of Imperial College Health Partners (ICHP) working with the NHS and industry to accelerate transformation through the adoption of innovation. As part of this role, he is the Director of the HDRUK Real World Evidence Hub, Discover-Now.  In response to the COVID-19 pandemic, Axel supported Test and Trace as Innovation and Strategy Director.  He is also visiting professor at the Institute of Global Health Innovation. Follow Axel on Twitter @axelheitmueller