Blog post
NHS staff deserve to be listened to by government
What messages is the government sending when it decided not to mandate COVID-19 vaccines for NHS staff?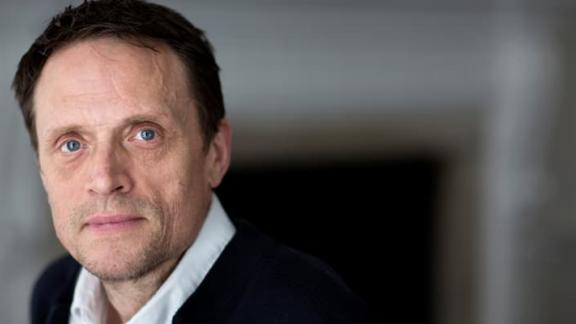 The government's decision to u-turn at the eleventh hour on making the COVID-19 vaccine mandatory for NHS staff is frustrating and frankly no way to run a railroad. asserts Matthew Taylor. 
Ministers have briefed and counter briefed over the last two weeks, leaving the NHS guessing and undermining public messaging on COVID-19 vaccination.
Faced with the reality of losing 60,000 NHS staff on top of the near 100,000 vacancies the health service is already carrying, the health secretary Sajid Javid chose at the last minute to reverse his policy requiring all frontline healthcare staff to have been inoculated against COVID-19 by April or risk losing their jobs.
Unfortunately, the decision was briefed unofficially to the media, a move which has become all too common over recent months, before being confirmed the following day.
This experience has been frustrating for health service leaders who have put many hours of valuable time, effort and resource into working with and encouraging uptake of the vaccination amongst their staff.
It has resulted in sometimes difficult and fraught conversations and pitted colleague against colleague with the policy putting in real jeopardy the values and principles NHS staff hold dear.
Hanging in the balance
In the main, NHS leaders supported the vaccine mandate for staff, but they also warned it would be difficult to implement. They also asked for more time – suggesting the mandate be introduced in September rather than April.
This would have bought valuable extra months, avoided the worst of the winter pressures and allowed them longer to continue discussions with unvaccinated staff.
The government chose not to follow that advice and instead leaders were faced with an additional burdensome workload at the same time as tackling enormous and unprecedented winter pressures and an Omicron-induced fourth COVID-19 wave.
Over two years into this pandemic and four waves of COVID-19, and at a time when staff are working harder than ever together to see and treat as many patients as possible, the decision to mandate the vaccine has placed a huge amount of stress and anxiety on NHS workplaces.
Sending shock waves
For staff to wake up to the news that ministers were about to drop the mandatory vaccination policy without any warning is really no way to communicate with staff over such an emotionally charged issue.
NHS leaders are relieved that they will no longer lose or be forced to redeploy thousands of brilliant, hardworking frontline staff without whom this pandemic would have been even worse.
The NHS rightly holds a strong set of values and principles and respect for its workforce, yet this episode has raised difficult questions and caused much soul searching, and the government's handling of the situation has left much to be desired.
There is also a real danger that the decision will have a negative impact on whether the estimated six million people across England who are eligible for a vaccination but remain unvaccinated decide to stay that way.
The government's change of policy on mandating these vaccinations may well also impact the public's perception of vaccination. It is suggesting that vaccination is no longer important, and what could this mean for the UK's long-term COVID-19 strategy?
The Omicron wave thankfully did not result in anywhere near the same number of deaths witnessed in previous waves, its impact severely lessened by vaccinations and the amazing mobilisation of both primary care and secondary care colleagues who rolled out the booster campaign to reach millions of people at pace in the run up to Christmas.
The real concern for leaders now is that government decisions that reduce the public's confidence in vaccination could have significant long-term implications for the NHS and for the pace at which we can move beyond the pandemic.
Valuing NHS staff
The decision is also frustrating because it devalues the sacrifices of colleagues in social care when thousands of care home staff were made redundant or redeployed last November when mandatory vaccination was imposed on the sector.
At a time when we are looking to integrate, collaborate and work more closely together, the difference in approach taken by the government does not reflect well on how it sees social care.
The health service is in urgent need of a long-term and fully costed workforce plan which helps fill staff vacancies and acknowledges the stress and exhaustion that frontline staff have experienced over the past two years.
This unfortunate experience has shown once again how well NHS leaders know and value their staff. Alongside their clinical colleagues they make up the health service frontline and they, along with the staff they manage, deserve to be better listened to.
Matthew Taylor is chief executive of the NHS Confederation. You can follow Matthew on Twitter @FRSAMatthew
This blog was first published in The Times Red Box on 8 February 2022.