Blog post
NHS Reset: Why we need good quality data fast
Data-driven insight is vital in the fight against COVID-19.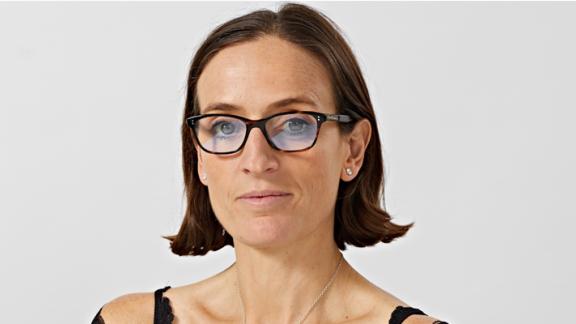 NHS Reset is an NHS Confederation campaign to help shape what the health and care system should look like in the aftermath of the pandemic.

In this blog, Alex Eavis, director of analytics at EMIS, shares her view on why data-driven insight is a vital tool to fight COVID-19, and how combining new attitudes to data sharing with the power of cloud computing offers exciting potential.
COVID-19 has shone a spotlight on the importance of data to protect public health. From tracking and monitoring the spread of the virus to understanding the risk factors for different population groups, data-driven analysis is a critical tool.
The government's use of an emergency COPI (control of patient information) notice to centrally control data sharing and access rules for COVID-19 was a big change. In research, data that would either have been impossible to access, or taken months or years to do so, was extracted in weeks, enabling collaboration and innovation at an unprecedented scale and speed.
At the same time, clinicians have been more willing than ever to support data sharing to combat this global emergency. More than 1,700 GP practices came forward to contribute patient data for COVID-19 research at the University of Oxford, tripling the size of the data set available to its Royal College of General Practitioners' Research and Surveillance Centre (Oxford RCGP RSC).
The database now has more than 2,000 practices contributing daily, pseudonymised patient data. This is supporting vital public health disease surveillance efforts, including one of the first studies to investigate risk factors for testing positive for COVID-19 in the community, as well as rapid clinical trials of antibiotics to reduce the duration and severity of the virus.
Primary care data has traditionally been rather neglected in health research, yet it is the richest source of good quality longitudinal patient data. By 1996, 96 per cent of general practices used computerised record systems and GP records are carefully coded. The move of this data to the cloud has significantly reduced the latency between entry by a clinician and availability for research, enabling near real-time insight.
Speed and scale: the importance of the cloud
Cloud computing is a vital tool, not only in the fight against the pandemic but also to help shape health services, making them more flexible and responsive to individual and population needs.
Scalable cloud data and analytics platforms provide the powerful processing tools that researchers, healthcare providers, governments and life science organisations need. They make it possible to run complex queries over aggregated datasets at speed.
This can not only highlight those at risk, aid diagnosis or inform interventions; it can also measure the resulting impact and enable the healthcare system to be more agile, responding more quickly and effectively to public health crises like the current pandemic.
In the aftermath of COVID-19, we will need to rapidly escalate adoption of the government's 'cloud-first' approach in the NHS, so we can fully embed impactful algorithms and artificial intelligence (AI) into public health monitoring and service design, as well as direct care. 
Actionable insights
Whatever the technologies behind the scenes, the single most important thing about data analytics is that it must give actionable insights – driving change, whether by clinicians, patients or decision-makers. By integrating analytics tools with operational systems like the electronic health record, we can ensure that analytics are embedded in simple tools for the front line.
Diseases that are notoriously hard to diagnose, such as pancreatic cancer, provide good examples of where the complex analysis of big healthcare datasets could really make a difference. Patients often present with non-specific symptoms in the earlier stages of pancreatic cancer. Because of this, up to 80 per cent don't get diagnosed until it's too far advanced to treat.
Researchers from the London School of Hygiene and Tropical Medicine recently developed an AI tool to analyse primary care data to spot symptom patterns that might indicate a patient has the disease. Their initial study suggested that in some cases the AI could bring forward the diagnosis by almost two years, which could increase survival rates for thousands.
Such an algorithm would need to be embedded in the clinical system to alert clinicians, supporting them to deliver an intervention such as sending a patient for screening.
Moving beyond COPI
I hope that both clinicians and patients will have seen the huge benefits of data sharing during the pandemic and that we can move forward with greater trust and understanding.
Of course, we shouldn't forget that progress during the pandemic has built on the experience of a number of healthcare economies across the UK that already successfully share information, underpinned by data-sharing agreements that have stood the test of time.
Going forward, an underlying set of ethical principles should underpin all uses of data: that data should only be used to improve patient outcomes, increase healthcare system efficiency, or improve the clinician's delivery of care.
For GPs in particular, the potential for further data sharing on a pseudonymised basis is an attractive model, in which they remain the data controller but share data in the public interest, to benefit their patients, or make their own working lives easier.
The combination of trust, data and powerful cloud technology gives us a momentous opportunity to deliver rapid insight that can transform the health of all of us.
Alex Eavis is director of analytics at EMIS Group.  Follow Alex on Twitter @AlexandraEavis and the organisation @EMISGroup.
​
Get involved in the NHS Reset campaign