Video
From vision to reality: digital leadership in the NHS
Harnessing technology offers the NHS a significant opportunity.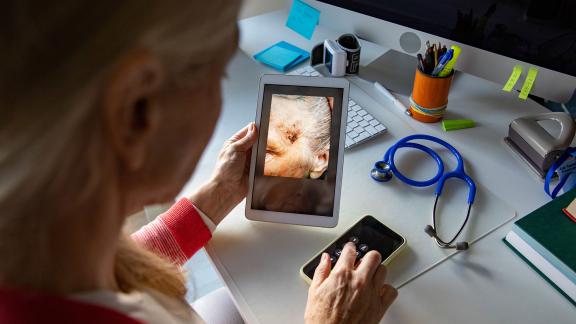 Matt Hancock, Secretary of State for Health and Social Care, recognised this in making it one of his top three priorities, and the NHS long term plan is ambitious for the digital development of the service.
An online event, held on 16 May 2019, focused on digital leadership in the NHS, showcasing digital leaders already transforming the service and how the NHS is rethinking its approach to the key skills and expertise digital leaders need.
The debate, chaired by BMJ editor Fiona Godlee, featured an exclusive interview with Matt Hancock, brought together leaders from across the NHS to explore how the NHS can successfully implement digital transformation. Other webinar participants included:
Joe Harrison, Chief Executive of Milton Keynes University Hospital NHS Foundation Trust
Deborah El Sayed, Director of Transformation for Bristol, North Somerset and South Gloucestershire Clinical Commissioning Group
Shanti Vijayaraghavan, Consultant physician at Newham University Hospital, Barts Health NHS Trust
This event was hosted by NHS Providers, NHS Clinical Commissioners, and the NHS Confederation, and supported by Kaleidoscope Health & Care.