Blog post
NHS Reset: Health and social care are undeniably intertwined: If one fails, the other falls
NHS Reset is a campaign to contribute to the public debate on what the health and care system should look like in the aftermath of the pandemic.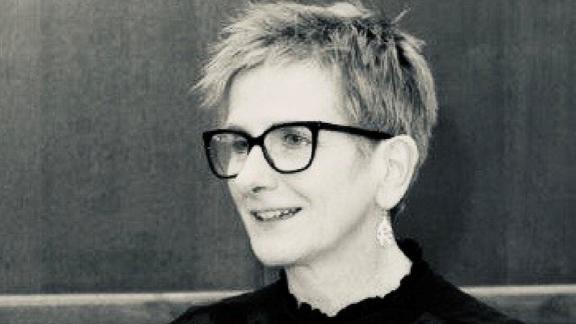 In this blog, part of a series of comment pieces from NHS Confederation leaders, members and partners, Professor Donna Hall CBE highlights the inequality between support for health provision and that for care provision, and the reality that this must change.
The current crisis has, more than ever, shown us that the NHS and social care are intrinsically linked. But it has also exposed the stark divide between the two in our failure to treat them as a single system and offer parity in the value we apply to social care and the NHS.
The entire country's love of the NHS has been illuminated again these past few weeks and it is beautiful. The NHS is a national promise, sustained by 66 million people across over 70 years to care for each other.  It ensures the financial burden of illness or disability is borne by the community as a whole and not visited on a family or individual as a personal catastrophe. It means that there is always hope of recovery and a return to full family life even in the event of cancer or traumatic physical injury.
That hope, that promise, is not fully formed for those in receipt of social care.
The inequity between health and social care
The exposure of the inequity in those two national promises, one half formed and conditional, one fully formed and treasured, is heart breaking. It has real consequences, driving real decisions affecting real people's experience of care and their sense that we are there for them.
We have seen the large numbers of alerts sent by care homes to Public Health England because they have had an outbreak. This shows that the sector has not had the resources or support it needs to contain the virus. Social care is never, and will never be, the priority within Whitehall: it is seen as something for councils to manage. In a crisis such as this, hospitals continue to receive the vast majority of attention and resource – and while that is right and the hospital system has stepped up to the challenge – the social care system is still treated as the second-class citizen.
National attention has recently begun to focus on the contribution that care workers have made during this emergency. We must now recognise their role by tackling the low-pay, zero-hours culture that characterises much of social care. We must address the fact that 58 per cent of care workers in this country, many of whom are women, do not receive the Real Living Wage. It should not come as a surprise to us that there are 122,000 care vacancies – this, of course, has been felt more acutely during this pandemic.
Addressing the imbalance in Greater Manchester
In Greater Manchester, we are doing what we can to address these problems through our Living Well at Home programme (a new model of independent living supporting people to stay well in their own homes and communities of choice) and we are seeing encouraging results: we have begun to end the culture of 15-minute personal care visits; through working closely with providers, we have seen big improvements in care home quality in CQC ratings (good or outstanding ratings for care homes have now reached 80 per cent of those inspected in Greater Manchester – up from 55 per cent in 2016); and we have put in place improved standards and better training.
We have seen the innovation possible through that integration in organising care and support in the interests of people and communities. We have seen the reward this provides to GPs, rooted through decades in service to specific neighbourhood, now gaining the benefit of pooling talent and commitment with colleagues in social care, community health and local community organisations and engaging with residents in the context of their whole life.
Ways to overcome limitations
However, there will always be limitations to what we can achieve while the NHS and social care are based on differing legislative frameworks and have separate lines of accountability. Equally, the absence of a long-term funding settlement for social care, and the flurry of short-term funding fixes, continually undermine health and care integration.
The accountability of public service works best when it is defined and brought together in the context of the people it aims to serve. This is what happens with devolution. It has consequences of course for the old model of hierarchical accountability within the NHS, but those consequences I think are beneficial and can ensure that the national promise coexists with local accountability and relevance.
We often talk about prevention in terms of NHS services, but we need to recognise that social care is prevention. Social care is where, with the right support, we can keep people well in their own homes and communities – and ultimately prevent the need for much more expensive care home or hospital admission.
It is increasingly difficult to see any sensible distinction between NHS-funded care and what is effectively nursing care provided through the social care route. Care payments cause a great barrier: dementia is not an NHS illness, so those families pay for care but, for example, a long-term lung disease is free on the NHS. These days, care home residents are often so frail that there is little difference between care 'residents' and NHS 'patients'. The two systems are completely intertwined: if one fails, the other falls with it. The response must be twofold:
extend the national promise underpinning the NHS to confirm parity with social care
ensure that delivery and accountability is rooted in the communities it serves.
Professor Donna Hall CBE is chair of Bolton NHS Foundation Trust, chair of think tank New Local Government Network, and an integrated care system adviser to NHS England.