Blog post
NHS Reset: Will COVID-19 be remembered as the catalyst for system-working?
NHS Reset is a new NHS Confederation campaign to contribute to the public debate on what the health and care system should look like post-COVID-19.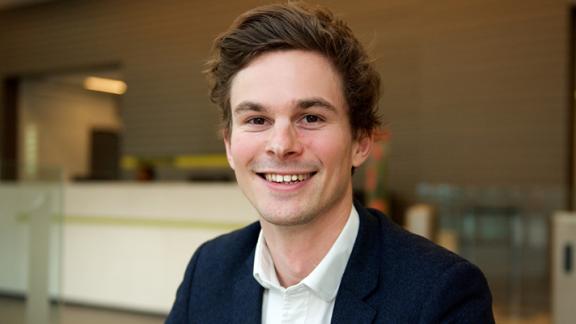 In this blog, part of a series of comment pieces from NHS Confederation leaders, members and partners, Will Pett reflects on the opportunity that COVID-19 may have created for the future of systems and the national drive for 'system by default'.
There is no doubt that the NHS which COVID-19 has precipitated is a very different one to the NHS before the pandemic. Not only have processes in everything from patient discharge to the commissioning of services transformed to manage pressures, we have also seen perceptible changes of culture in several areas.
Leaders across health and care have spoken of how clinicians long resistant to digitisation, whether in primary or secondary care, have come to realise the significant potential of digital platforms, both for them and for patients. We have seen, for instance, widespread innovation in remote triaging for those with mental health conditions. Equally, the community and voluntary sectors have shown that they can significantly ease pressures on acute services when called upon, providing exceptional "step down services" and other kinds of care remotely or close to patients' homes.     
These are exactly the kind of changes that many sustainability and transformation partnerships and integrated care systems have wanted to see for several years, raising the question of how these systems can embed the transformation we have seen in recent months. With the future of "system by default" being put on hold by NHS England and Improvement and the looming deadline in the NHS long-term plan of universal ICS coverage across England by April 2021, the NHS Confederation's ICS Network has explored STPs' views on the future of system transformation and what their role should be in ensuring that the NHS does not return to "business as usual" as COVID-19 pressures start to subside.
We have published our report STPs: One year to go?, its title in recognition of the fact that there are only 12 months left for STPs to transition to ICS status under the long-term plan. It sets out where there are shared views among STPs, based not only on the ICS Network's ongoing engagement with system leads, independent chairs and programme directors, but also on five in-depth interviews with individual STPs. We have found that despite significant variation in the frameworks and cultures across different systems, STPs seem united on some key shared concerns.
One is that the April 2021 deadline should be upheld. Systems spoke to us proudly about some of the transformation work that has accelerated through the pandemic and there is a shared feeling that the momentum behind collaborative system-working – whether in patient discharge, use of population data or any other area – must be maintained. Any delay to the deadline for STPs to transition to being ICSs may risk losing this momentum among system partners.
Another concern that the report addresses is that STP leaders believe they should have a central role in what the NHS Confederation is calling the 'NHS Reset'. The months ahead, as COVID-19 pressures begin to ease and normal clinical activity resumes, represent a pivotal period for the future of systems. There will be a real opportunity to establish new ways of working, to put systems at the centre of decision-making alongside local authorities and to make 'system by default' a reality.
Indeed, those we have spoken to believe the key role of local authorities in system-working is often overlooked and that this must be addressed in the language we use. Perhaps, for example, we should start to speak of "system and partnership by default". Clear guidance from the centre on how systems can work with local government and have the authority to embed integrated health and care after the pandemic may prove to be crucial. However, this is up to systems themselves, too, who have a responsibility to proactively engage with local authorities on planning and strategy.
It is hoped that these concerns are considered by partners across the system as we begin to look ahead to the future of systems and the NHS architecture. If there is a silver lining to be taken from COVID-19, and there will no doubt be others, it is that we have seen how health and care services work best when they are collaborative. The days of individual organisations working in isolation to deliver their own priorities now seems antiquated and the pandemic has shown it is time to seize the opportunity for system working.
William Pett is a senior policy advisor at the NHS Confederation. Follow him on Twitter @William_Pett.