Consultation response
Next steps to building strong and effective ICSs across England
Our response to NHS England and NHS Improvement's proposals on the future of integrated care systems.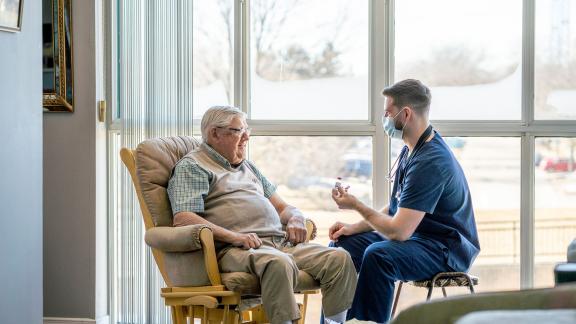 The direction of travel set out in NHS England and NHS Improvement's proposals has been widely welcomed and there is consensus across our membership that now is the right time to further embed collaboration and integration into the NHS architecture through legislation.
Over the past 18 months, we have undertaken extensive work on the future of integration in England. This has included setting up the ICS Network for senior leaders within systems, working in partnership with NHS England and NHS Improvement (NHSEI) to develop the initial legislative proposals in 2019, and engaging extensively across our membership to produce our recent report The Future of Integrated Care in England. This set out where there is consensus among leaders across the NHS regarding the future of integration and included a series of recommendations for policymakers, including that systems should become statutory but on the basis that they embed partnership working.
We are proud of the unique perspective that we are able to offer in response to NHSEI's proposals. Speaking on behalf of the organisations that plan, commission and provide NHS services in England (and drawing on the insights of our members in Wales and Northern Ireland), this document builds on our previous work in this area and presents views from across all parts of the NHS on the future of integrated care systems (ICSs).
As you will read, there is a good degree of consensus on many issues, some of which are set out in the section outlining our overall response. However, there are equally some areas of difference between parts of our membership, and we draw attention to these throughout.