Blog post
NHS Reset: The benefits of integration during COVID-19
NHS Reset is a new NHS Confederation campaign to contribute to the public debate on what the health and care system should look like post-COVID-19.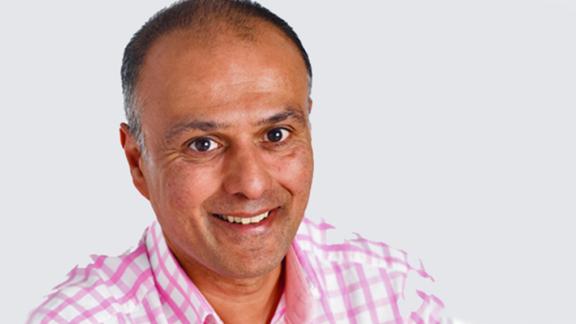 In this blog, part of a series of comment pieces from NHS Confederation leaders, members and partners, Raj Jain explores how integration has supported the Northern Care Alliance's response to COVID-19.
Were organisations with existing structures for integration between primary, secondary and social care better placed to manage the early impact of COVID-19? It's a question I've been asked over recent weeks – and one I'll attempt to answer in what follows.
The Northern Care Alliance (NCA), which I lead, benefits from integrated structures in the four localities of Bury, Oldham, Rochdale and Salford. We're the prime provider and work through an alliance board – this mixture enables interesting and valuable learning. Salford and Rochdale have a number of strong similarities in terms of the level of integration. There has been a history of cooperation across the localities and through this, some fundamental changes to the way in which we work.
The integrated care organisations/local care organisations have established an infrastructure for service redesign and delivery. We have a shared vision, a deep understanding of our system-wide strengths and weakness and, founded on mutual understanding and trust, have adopted an approach of shared decision making and delegated authority.
Salford has an established mechanism providing financial, operational and quality assurance across the city. Rochdale is fast approaching this. Oldham and Bury have alliance boards with relationships that are now just over three years old, with fast maturing operating models and developing relationships across the system.
But what impact has all of this had on our experience of the last eight or so weeks?
Invisible boundaries
For all four localities, there was a rapid assessment of issues and risks as they emerged, with actions put in place to manage adverse impacts on patients and staff. Well-established forums resulted in networks sharing information at pace. Boundaries were invisible, as we used one another's expertise to understand how best to implement new guidance, redesign pathways and develop new models of care to support our communities.
We were able to use the scale of the NCA to provide expertise and/or capacity in each locality in a manner that smaller organisations would struggle to do. For example, with training, the provision of personal protective equipment (PPE) and technology deployment – and, more specifically, with our response to the rapid discharge policy. We were certain that the aim to empty beds in the acute was not going to result in a problem shifted into the community. Integration has developed an understanding and relationship with local authorities that resulted in coordinated action so that patient care remained at the centre of what we were doing.
In practical terms, this meant that we used our relationships to develop an integrated daily discharge group. We expanded our integrated discharge team, discharge-to-assess service, HomeSafe service and community services to quickly discharge people to their own homes. Local authorities secured additional beds and homes (for example, repurposed hotels) so that we could move in concert.
Innovation, speed and the reliability of our response to the pandemic has been dramatically enhanced by our integration. When the lens seemed to be solely on the provision of critical care, we were working with partners across the community to ensure that we stood up community-based services in a manner we had not seen before.
Galvanising all parts of the system
We have many things that we are proud of, designed and delivered by our staff working together in an integrated way. This includes COVID-19 hubs in primary care instead of walk-in centres, virtual hospitals, input into intermediate care, testing (particularly early testing of care home staff), the end-of-life care pathway across the system, the repurposing of a hospital site into a urgent/cancer COVID-free surgical centre, reaching seldom-heard groups through faith leaders and other community leaders, and shared policies (PPE, HR, among others) are some examples.
Integration enabled one of the key drivers for success over the COVID-19 period: the shared understanding across the whole system of the 'why' – save lives. This has served to galvanise all parts of the system to the one aim. Another key ingredient has been the diversity (organisations/professions) that have come together to develop solutions at pace and applied them at scale.
Trust and common purpose
I'm of the strong opinion that some of these solutions would not have been developed or developed as well without this integration. We built on trust and common purpose to take risks, to protect each other's 'must dos', to enable teams at the frontline to implement without delay and to use the scale of the NCA but apply benefit at local level. But most of all, to fight the disease by enabling people to be the best they can be.
In our four localities, we have recognised that the leadership methods used during the initial phase of the pandemic will not all be those that get us through the later stages and beyond. We have analysed what we want to keep and how things need to change so that we reset our future rather than go back to some of the old norms. This analysis and determination were made easier as a result of the relationships and structure we have in place to drive forward integrated working for the benefit of our citizens.
Do I believe that integration made a difference during this early stage of the pandemic? It sure did, and we can evidence it.
Raj Jain is chief executive of the Northern Care Alliance NHS Group.