NHS Voices blogs
The NHS has warmed to Barclay, but his biggest test is to come
What the new reforms proposed by the Hewitt review will mean for the NHS and population health outcomes.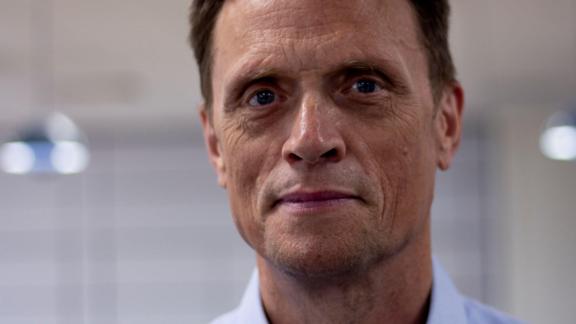 The Hewitt review is an essential staging post on the journey towards deep system, place and neighbourhood integration, focused on achieving a step change in population health outcomes, writes Matthew Taylor. 
Barring last minute delays, Rt Hon Patricia Hewitt's review of the oversight, governance and accountability of integrated care systems will be published in the coming days. It marks the end of a highly intensive and sometimes challenging period of work. If implemented, the review's recommendations will enable a shift towards the new ways of working implicit in the 2022 Health and Care Act but that have, up until now, not yet been fully implemented. One of the strengths of the reforms is that they were uniquely co-created by health and care leaders, so it follows that their implementation should also be.
All government reviews face hurdles. Among the highest facing Hewitt were, first, the need to engage widely within and beyond the NHS in a very short time and, second, to find common and constructive ground, between many impatient for greater devolution in the NHS and those who were more nervous about disrupting the status quo.
Catalyst for debate
Hewitt has been clear from the outset that she wants the review to be the catalyst for an important debate, one which would have a wider value than simply generating possible recommendations. Backed by support from the NHS Confederation and the Department of Health and Social Care, she has engaged with hundreds of leaders and representatives from across the NHS, local government, voluntary community faith and social enterprise sector, those representing patients, social care providers and other key stakeholders. She has met with about 300 individuals including leaders from integrated care boards, integrated care partnerships, acute, mental health, local government councillors, community trusts and primary care. Five workstream groups set up early on and focusing on issues ranging from prevention and population health to accountability and finance met regularly over two months and finessed their emerging recommendations.
The payoff for this impressive level of engagement and co-production is the high level of support for the principles guiding the review – as set out by Hewitt in the new year – and for the broad thrust of the changes her review will recommend.
During recent conversations with system leaders, several ICB leaders described the review's recommendations as reflecting 'why I chose to apply for the job.' Hewitt's open and inclusive approach has been praised, as has her political astuteness; having this work driven by someone with first-hand understanding of the pressures on the centre and the system, especially during periods of economic uncertainty, has greatly benefitted the review. While some areas explored do not lend themselves to easy cross-sector consensus on either the issues or the solutions, there has been a high level of agreement on the broad shifts needed to improve life expectancy, population health and reduce health inequalities.
In the words of one ICP chair: "It has been really informative to hear views from a very broad spectrum of people whose day touches on the work of the health and social care system, and to see pretty much a common view on the barriers to more effective working to deliver improved outcomes to the population."
Once in a lifetime opportunity
I have heard many describe this as a 'once in a lifetime opportunity' to embed the cultural and behavioural changes needed to both support the NHS to become sustainable and improve health outcomes for patients.
When I undertook my own review of employment regulation in 2017, commissioned by then Prime Minister Theresa May, the majority of my recommendations were endorsed, and several were immediately implemented. Then there was a change of Prime Minister and we have now been waiting for a promised employment bill for six years and counting. How this review is received by ministers, policy makers and officials will be vital.
It is no secret that NHS England's leaders felt understandably concerned about a review they have had no part in designing, unhelpfully described by some as an attack on 'central interference,' a caricature which ignored NHSE's own commitment to a more devolved operating model. That being said, NHSE chief executive Amanda Pritchard and many of her senior team have been heavily involved in helping ensure the success and safe passage of the review.
Equally, although the system has warmed to health and social care secretary Steve Barclay, particularly with his role in trying to resolve the NHS staff pay disputes, the Secretary of State's occasional tendency toward micromanagement has also been noted. And while Number 10 has also been supportive, Prime Minister Rishi Sunak's priority is focused elsewhere in reducing waiting lists, not empowering systems.
So, the response from both government and NHS England to this review will be crucial. We need to see not just an endorsement but a recognition that Hewitt's recommendations are vital to the health and care system being able to meet the challenges and opportunities ahead. We are on a long journey that started with sustainability and transformation partnerships and can take us ultimately to deep system, place and neighbourhood integration, focused on achieving a step change in population health outcomes. The Hewitt review is an essential staging post in that journey.
Matthew Taylor is chief executive of the NHS Confederation. You can follow Matthew on Twitter @FRSAMatthew.
This article was first published in HSJ on 28 March 2023.