Blog post
Leading PCNs through the pandemic
A PCN perspective on leadership in a time of crisis and how this has been both a catalyst for change and cemented the work PCNs had already started.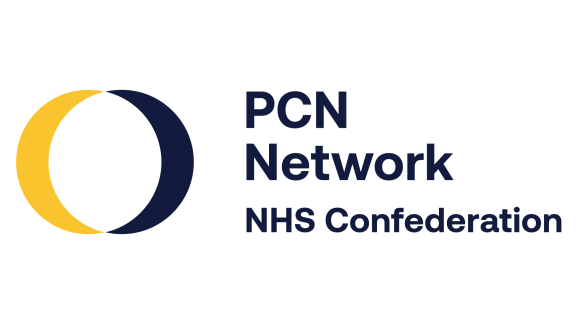 Primary care networks (PCNs) were just six months old when COVID-19 hit. In this blog, the PCN clinical directors in the PCN Network reflect on leadership in a time of crisis and how having a common sense of purpose can help accelerate change.
Leading a PCN during COVID-19 has been an incredibly stressful and demanding challenge. Yet it has also been both a catalyst for change and cemented the work that PCNs had already started.
Progress under pressure
Experiences will vary across the country, but from what we have seen PCNs have responded to COVID-19 exceptionally, embracing technology to support patients and staff. The use of video consultations, Microsoft Teams, Zoom calls and WhatsApp groups have been gamechangers and we are seeing some exciting developments happening during a very difficult time.
We have seen significant positives to the shift in the way we work, and the decrease in the normal pressure on some NHS services has enabled us to trial new things and be creative.
It has been especially heartening to see staff and patients embrace the change. Their buy-in has enabled us to lead with confidence.
While we've been forced to work in this way due to need, we must capture the positives and not revert back to the way we worked previously.
There will inevitably be a psychological impact from COVID-19 and getting back to business as usual. It will be challenging to deliver the continued response to COVID-19 alongside business as usual, while ensuring that old behaviours don't slip in. We have to continue to move forward and not forget our priorities as we begin to recover from this crisis.
Supporting the need to continue moving forward, we are pleased to see the NHS Confederation capturing in its #NHSReset campaign. We are keen to contribute to it as we plot the post-COVID future.
PCNs are still the new kid on the block and while COVID-19 has helped with integration there is still a challenge for PCNs to get their voice heard and to sell the vision of PCNs. How do you steer and change culture and behaviours in acute trusts when you're 'David' in this David and Goliath scenario? It's been a challenge to be able to lead while also responding to top-down national approaches. This will be an area where the support of the PCN Network and the wider NHS Confederation, which brings together organisations from across the whole system, will be important.
Changing leadership styles
It has been challenging to balance leadership against the day-to-day demands during this period, particularly with the constant influx of information.
Leading in a crisis can require a different style and there have been times when a more directive approach has been needed, particularly when time pressures make it difficult to be consultative and ensure that you are bringing everyone with you. It's important not to lose sight of the existing priorities and to start to reinstate them as we move forward.
While we are providing leadership, we all have our own anxieties and share the challenges of our staff in looking after our own health and having time to spend with our families. We must let others take the lead sometimes, leadership includes developing others.
If you think about migrating geese, they all take turns at the front of the V. We all have times while at the front of a V when we are feeling shattered and need to run at 75 per cent - your teammate will step up while you drop to the back: still working, still getting there, but giving yourself time.
It's important to recognise that being a good leader doesn't mean heroic leadership but working with your team to support them and to receive support yourself.
Working under pressure can bring out the best and worst in people. Being honest and empathetic is important in supporting the workforce and providing genuine leadership.
The importance of listening
Regular updates and listening have been important in gauging the mood and understanding the team's anxieties but also ensuring we're up to date on the key issues and can demonstrate how we're responding to them. It's important to take stock and to work as a team.
The responsibility to find solutions in a time like this can sit heavily and ensuring our workforce and patients are safe is a huge responsibility. But recognising we don't have all the answers is important: we can provide collective confidence and connect people together, while also being solution focused.
It's important to have a support system within your team and across your PCN. We have found that working across PCNs and within the PCN Network has been a huge support, and that people are very generous with their time and always happy to share.
Three key leadership lessons
Adapt: be prepared to change the way you lead to respond to the situation.
Listen: leadership relies on understanding the needs of your team, listen and know your team.
Work as a team: leadership isn't about one individual, it relies on a team. 
This blog is a collection of views from the PCN clinical directors who make up the leadership group of the PCN Network.