Blog post
NHS Reset: Reset, not just recovery
NHS Reset is a new NHS Confederation campaign to contribute to the public debate on what the health and care system should look like post-COVID-19.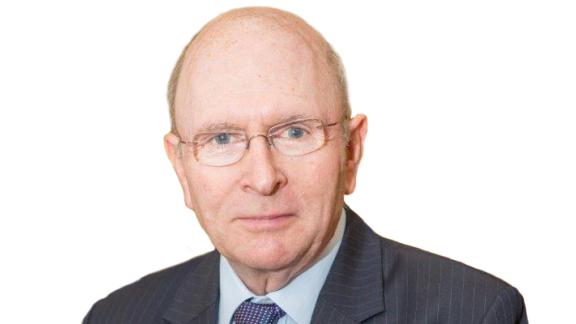 In this blog, part of a series of comment pieces from NHS Confederation leaders, members and partners, Niall Dickson looks at the shape of our health and care services as a result of the COVID-19 crisis.
We were told the NHS would be overwhelmed given the shortages of intensive care beds, of staff and equipment. Some of us pointed to the ability of the NHS to flex under pressure, while acknowledging that no system could cope with whatever the level of morbidity it faced.
We were right to argue that on numerous occasions the service had shown its capacity to adapt – we were wrong in that we ourselves underestimated the extent to which the NHS was able to transform itself within days and weeks and adopt a completely different operational model. It has been a remarkable journey and credit needs to go to all levels and all parts of the service.
Now, thanks to public compliance in social distancing, the tsunami predicted by some has not arrived (though it still could do). Amidst extraordinary pressures in sometimes dreadful situations, the NHS has delivered for patients and indeed is delivering now.
That COVID-19-orientated service is likely to be needed for some time and and none of the members I have talked to in the last few days have complete confidence we can avoid a further surge.
A new world
At the same time, minds are turning across the UK to the phased transition to a post-COVID-19 world. And work is underway to plan this at the centre and in just about every organisation across the country.
The obvious first issue is to restore services to hundreds of thousands of patients who have had their care and treatment halted or curtailed, while retaining COVID-19 capacity. This will mean reviewing clinical priorities. But universally the cry from every quarter is that we must not return to where we were, but to where we want to be. At its heart this has to be about reset rather than recovery.
And there is word of caution for the centre here. There is a danger the approach to the reset could be driven by the traditional command and control, when what is working best now in response to COVID-19 is light touch regulation and local leadership.
And that is because of the second remarkable feature of this emergency. Everywhere it seems, it has spawned a vast number of innovations in the way care is delivered and equally remarkably they have been introduced with astonishing speed.
The most obvious is how the digital revolution has brought in widespread virtual consultations, sharing records like never before, as well as a host of other changes. We are seeing emergency departments being organised and run differently, lessons are being learned in intensive care and mental health patients are being diverted to their own emergency departments. Outpatient departments will be transformed, and other reforms once seen as difficult or impossible, have been introduced giving better access for patients and more effective use of precious professional time.
In many areas, bureaucracy has been slashed. The task ahead will be to make sure we have the right safeguards without rebuilding barriers that have held us back for years. And to be frank, even at this crisis time, some approval processes have still been sluggish.
System by default
But this is as much about systems and pathways, as it is about intra-organisational innovation. If this terrible period has demonstrated anything it is just how interdependent the parts of health and care are.
Crises do concentrate minds, and this one has shown that with collaboration how much we can speed up hospital discharge.
But how do we make this a new normal? For while within the NHS we may be pleased that medically fit patients are not stuck in hospital, we must not forget the current nightmare in many residential and nursing homes, nor the sense in parts of social care and parts of the NHS where staff and leaders have felt like second-class citizens.
One acute trust chief executive admitted to me this week that they might have looked differently at what was happening in care homes were they responsible for them. This does raise the question that, as well as more government support, is there more the NHS locally can do to support these small care platoons who are struggling so badly?
Challenges ahead
First, we cannot underestimate the trauma that has been experienced by so many staff.
There is a lot of fear around and, in the most acute areas, staff are having to watch large numbers of their patients dying while supporting relatives coping with unexpected grief and enforced isolation. As one NHS leader put it, many staff are coping now by suppressing emotions that will appear when the immediate pressures dissipate.
Second, tackling the backlog and the additional damage inflicted by the virus, and our attempts to contain it, will be a massive undertaking. The mental health of the population, the untreated disease, the delayed operations, the undiagnosed conditions, the victims of closed screening programmes and the depressed demand from so many who have not sought help – all this awaits.
And importantly it is clear that the impact is hitting some communities harder than others, exacerbating health inequalities that reflect wider inequalities.
Just as lifting the restrictions will need to be phased, so too will the process of tackling the backlog. In all this we will need understanding from politicians and the public.
What needs to be done
A number of messages are emerging for the centre.
Reset must mean revisiting the Long Term Plan for England and the delivery timetable. There may be aspects that will be delayed but the clear message from the service is that leaders want to go further faster. That will require a reformed financial regime which removes barriers to progress instead of creating them.
Some aspects of this crisis have needed command and control, but this is the time for the centre to hand authority to local systems, to revive and refine system-by-default and to send that message out loud and clear. And by system we do not mean an NHS system but an integrated system with local authorities, voluntary sector and indeed private sector partners.
The role and powers of these systems needs to be debated as do the resetting of relationships within systems and between them and NHS regions and the centre.
At all levels we need to capture and spread those innovations and speed up the delivery of integrated care. Part of this will be capturing the energy, enthusiasm and engagement of clinical staff – many leaders have commented how the emergency has thrown up a host of new clinical leaders who should be embraced and empowered.
We also need to challenge professional boundaries, reduce regulatory barriers and, through the People Plan and importantly its local offshoots, devise practical ways to capitalise on the public's support for health and care. We need new recruits and to retain those who have joined or re-joined recently.
Message from the past
Geoffrey Rivett in his history of the NHS quoted a perspicacious radiologist in the early 1950s who explained how they got it wrong in 1948 by underestimating future demand. He said they ignored the effect of the ageing population, the intrinsically expansile nature of hospital practice and had a false conception of health and disease. He noted that the fight against disease was a continual struggle in which we were often cured of simpler and cheaper diseases to fall victim later to the more complex and expensive.
It is a stark warning from the past. We need to be both ambitious and realistic. A new more collaborative future based on population health underpinned by technology, data and integrated services will not solve all our problems, but it is our only option if we are to create a sustainable service.
At the NHS Confederation we will be launching a major project in the next few days to support the reset. There are a number of initiatives being planned across the service and it will be important that we avoid duplication or overload. We will be seeking to work with others including the centre to make sure everyone can maximise the opportunities ahead.
As Churchill might or might not have said: "Never let a good crisis go to waste".
Niall Dickson is chief executive of the NHS Confederation. Follow him on Twitter @NHSC_Niall
Get involved in the NHS Reset campaign