Blog post
Health inequalities: what the vaccination programme is teaching us
A project as specific as the COVID-19 vaccination programme has proved to be a springboard to addressing inequalities in health and care.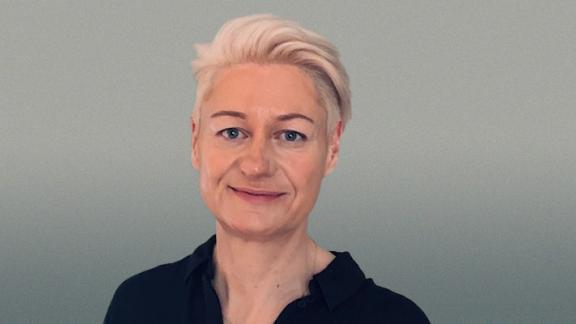 Kat Dalby-Welsh, clinical director of Yeovil Primary Care Network, explores the positive impact the vaccination programme for COVID-19 has had in exposing and tackling health inequalities.
The COVID-19 vaccination programme led by primary care made lightning progress as soon as the deliveries came in at the start of this year, but there was considerable work to be done to make sure that everyone eligible for a jab was able to get one.
Increasing vaccine uptake was – and still is – a vexing problem that many primary care networks (PCNs) and GP federations across the country have wrestled with.
Achieving it is also right up there when it comes to things to be proud of, and an example of how PCNs and 'at scale' primary care providers can work to reduce health inequalities and improve the health of their communities.
Reaching out
At my PCN in Yeovil, we began a new project to reach out to people who were not coming in for their vaccinations.
It started with a trip to Pathways Yeovil, a prime example of multiple organisations from health and care, local authority and beyond coming together, which has increased its practical support and accommodation to people who have been sleeping rough and temporarily homeless in the area. The people using this service are often at risk and need the protection of the COVID-19 vaccination. 
So, in February we started to reach out to the communities that were not coming for their vaccinations. We had already vaccinated more than 140 of this group and reached out to more.
Walking the talk
Our ethos at Yeovil PCN is to address health inequalities and improve access to healthcare through a variety of approaches.
We were creating a movement made up of people who wanted to be cared for.
Once a month we take the time to walk around the area, providing vaccines and connecting with this hard-to-reach group – which has reaped its rewards in terms of people coming in the following weeks to find the clinic, feeling able to gain health support from us. It is growing, too, with people dropping in to talk, have a health check, play chess.
We quickly realised that by reaching out we were creating a movement made up of people who wanted to be cared for, and people who had the knowledge and skills to do so. We have named it 'Yeovil Murmurations' after the RSPB definition of a murmuration which is a place where birds find warmth, safety and intelligence around places to eat and sleep.
Another of our approaches is to connect and build relationships with communities beyond our own practice doors, and to build close relationships with voluntary, charity and local authority teams.
Within Yeovil, we are also seeing greater reach into our neighbourhood and better collaboration. What excites me about that is as these different groupings converge, the possibilities of addressing health inequalities are being realised.
Inspiring stories
Of course, while I'm writing from personal experience as a PCN clinical director, I know there have been similar inspiring efforts going on around the country, particularly among PCNs and GP federations.
Among the vaccination efforts is that of fellow PCN Network board member Brigid Joughin and her PCN in Newcastle having a vaccination bus which travels around the city. The NHS Confederation's Primary Care Federation Network's briefing on the role of federations in the vaccination programme also has a number of examples of how federations are taking up the mantle.
More to do
While this is one area where concerted efforts to tackle health inequalities are making progress, I am well aware there is so much more to do to, both nationally and in my own patch in Yeovil. The progress we have made and the lessons we have learned through the vaccination programme can be that springboard we need to make even more of a difference.
Kat Dalby-Welsh is clinical director of Yeovil Primary Care Network and PCN Network clinical director board member.