Blog post
Can the new major conditions strategy deliver on its aims?
The new major conditions strategy offers the chance for a coordinated approach to managing the health and care of long-term conditions.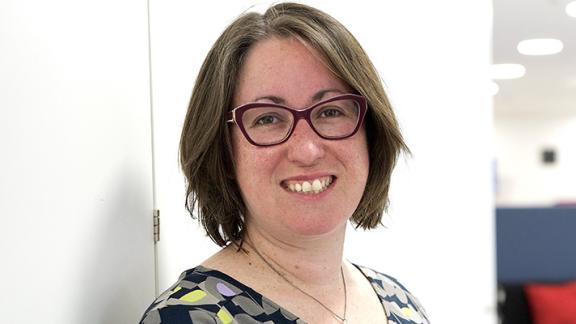 What is going to replace the government's health disparities white paper and still deliver on its health levelling up agenda? Layla McCay discusses the implications of the new major conditions strategy. 
Ever since the UK government's health disparities white paper receded into the long grass last year, NHS leaders have been perturbed. Various other mooted plans for specific challenges like mental health, have also been scrapped. Given the government's levelling up health mission to narrow the gap in healthy life expectancy by 2030, what is going to fill the gap? Enter the new major conditions strategy.
Health leaders are watching with interest - and some trepidation. Will the development of this strategy, which aims to 'shift to integrated, whole-person care,' fulfil the identified needs by meaningfully addressing complex, multiple long-term conditions like cancers, cardiovascular disease, chronic respiratory disease, dementia, mental ill health, and musculoskeletal disorders in one fell swoop? Certainly these conditions together account for a substantial proportion of disability-adjusted life years (DALYs) in the UK. In some ways they are disparate, and calls from people working on individual disease areas may be right to raise concerns that the major conditions strategy will struggle to meet the needs and longer-term commitments they believe are needed. But in other ways, there are synergies. These major conditions share many common risk factors that are amenable to change. Multi-morbidity occurs earlier in people who live in the most deprived areas, and a coordinated approach holds promise.
This new strategy presents NHS leaders an opportunity to develop a nationally-driven and locally-led health policy
But what will it take to fulfil that promise and enable and empower local health and care system leaders to collaborate and integrate existing services to help patients move beyond the current fragmented specialist care to achieve better and more equitable access, experience, and outcomes?
This national strategy enters a crowded market, where systems are already trying to tackle these challenges and local health leaders are undertaking innovative work to achieve whole-system person-centred care in their communities. This new strategy presents NHS leaders an opportunity to develop a nationally-driven and locally-led health policy over the short term and over a five-year timeframe; however, the devil will be in the detail.
If we are to achieve a healthier population and a more sustainable NHS, integrated population-level prevention must be at the heart of the strategy
Foundational to its success will be a genuine commitment from central government to focus on a shift to an integrated approach to multiple conditions through a preventative physical and mental health care model across the life course. More often, national healthcare planning guidance has focused on the immediate challenges of recovering services following the pandemic and historic underinvestment in the NHS and public health allocations. But, if we are to achieve a healthier population and a more sustainable NHS, integrated population-level prevention must be at the heart of the strategy.
Crucial to tackling systemic and entrenched healthcare and outcome inequalities is the need to tackle the social determinants of health disparities if we are to make full use of this strategy. For this strategy to fulfil its potential and for it to be truly sustainable it will require involvement from local government, voluntary and community sector, communities and businesses working together as an ecosystem of health creation. At the government level, health leaders across the system emphasise the need for health-equity-in-all-policies approach, a cross-government strategy that meaningfully brings in the many departments such as the Department for Levelling Up, Housing and Communities, and the Department of Education. And at system level, coordinating and co-producing with various sectors will result in a detailed recognition of local health needs, using central and local levers such as integrated data systems and workforce allocations based on health need to devise personalised services. The nascent 42 integrated care systems (ICSs) offer a unique opportunity to achieve the necessary system transformation enablers to take a comprehensive rather than disease-specific approach to multiple long-term conditions.
Ultimately, to make the most of this opportunity is a recognition that health improvement is not solely a short-term activity that aligns with political and financial cycles, but rather a symbiosis of short- and long-term commitments and focus on prevention and health creation, informed by meaningful public and professional engagement. And as Steve Barclay, the secretary of state for health and social care has acknowledged, strategies alone will not change outcomes. To enable NHS leaders to deliver that strategy, we need to establish the right conditions within local health and care systems to build resilience with the appropriate workforce, resources and regulatory environment to improve population wellbeing and prosperity.
Layla McCay is director of policy NHS Confederation. You can follow Layla on Twitter @LaylaMcCay
This was first published by the BMJ on 27 February 2023 https://www.bmj.com/content/380/bmj.p472