Article
Analysis: the rise in mental health demand
During Mental Health Awareness Week, we look at the significant increase in demand for mental health support, especially in children and young people.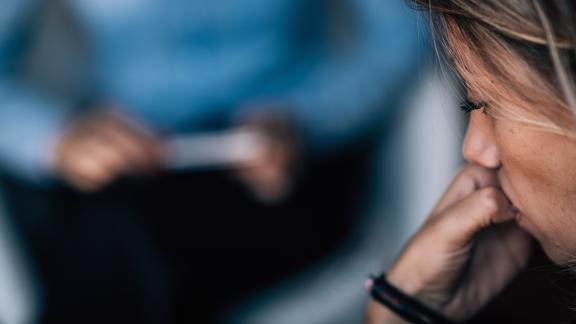 At a glance
During the pandemic, Mental Health Network members told us that they had seen a significant increase in demand for mental health support alongside increased severity of cases. The trend was particularly notable in children and young people with eating disorders.  

While children and young people were less at risk of severe illness during COVID-19, we know that the pandemic had a significant impact on their mental health.

The number of referrals of children and young people to services increased by around 77 per cent compared to before the pandemic, with the numbers waiting for urgent support with an eating disorder 92 per cent higher than the same time last year.

T

he pre-pandemic picture was one of a system already under pressure. Children and young people's mental health often had high waiting times, with only around 40 per cent who had a diagnosable mental disorder accessing support.

The additional demand since the pandemic

is putting tremendous pressure on mental health and other services, and is increasing waiting times, especially for those needing more routine care.

Early intervention for eating disorders, like any mental health condition, is key to ensuring that the illness does not become chronic and continue into adulthood. This is essential, as

50 per cent of adult mental health problems start by the age of 15.
Rising demand
In February 2022, 367,594 new referrals were received. Of those, 66,113 were for children and young people, 76.6 per cent higher than the equivalent month in February 2020, before the pandemic (37,432).
Services have responded by ramping up provision. In terms of activity, in February 2022, there were 2,234,856 million contacts with mental health services in all ages (this includes learning disability services); this is 4.9 per cent higher than in February 2020 prior to the pandemic (2,131,113). Of those in contact with mental health services, 374,646 were children and young people, a significantly larger individual increase at 55.8 per cent higher than February 2020 (240,401). Today's data was also the highest individual month for contacts with children and young people.
Eating disorders
The number of children and young people needing and accessing support, often urgently, for eating disorders increased significantly following the onset of the pandemic and the trend has continued since then. One mental health chair reported that they are finding the increase 'frightening because of the high risk of mortality'.

To illustrate the increase, in Q4 2019-20, 328 urgent pathways were completed and 1,850 routine pathways. By Q4 2021-22, shared in today's data, this was 590 and 2,396 respectively (having peaked at over 850 and 2,600 in Q1 of 2021/22). As such, todays' figures represent a 79.9 per cent increase in routine activity compared to Q4 of 2019-20 and a 29.5 per cent increase in urgent activity.
Higher levels of demand are impacting waiting times nationally. In Q4 2021/22, 61.9 per cent of urgent eating disorder cases for children and young people were seen within one week and 64.1 per cent of routine cases within four weeks, as shown below. A mental health chair in London told us this week that their waiting times were increasing due to a demand increase of approximately 150 per cent.
This performance against the one-week and four-week standard varies considerably between NHS regions, from 44.8 per cent to 90.9 per cent against the one-week urgent standard and 59 per cent to 76.3 per cent against the four-week routine standard. The volume of children and young people waiting and the breakdown of waiting times are shown for both urgent and routine waits in the charts below:
Overwhelming levels of demand have meant waiting times have increased. However, in the face of the challenge, we have seen members adopt new and innovative approaches to delivering as much support as possible, including through rethinking service models. One example is Greater Manchester's 'waiting-well' approach to extend the provision available and better support those on waiting lists.

The impact of the pandemic on children and young people was not felt equally across the country. The map below shows the rise in completed routine children and young people eating disorder pathways in different regions in Q4 2021/22 compared to the final quarter before the pandemic.
Although the pandemic began during March 2020 which may affect the number slightly, Q4 of 2019/20 remained the busiest quarter within that financial year.
NHS Confederation viewpoint
Mental health leaders want to see a  commitment to increasing investment in eating disorder services over the next two years, coupled with a comprehensive package of support which includes early intervention and clear pathways of care for children not yet ill enough to require hospitalisation, or while waiting to access eating disorder services.
This follows the explosion in children and young people seeking help with eating disorders, as detailed above. Without this, our members warn that children will face longer waits for their treatment, their health will be affected, and it becomes more likely that their eating disorder will remain with them into adulthood.
Continued investment is required alongside a further commitment to roll out mental health support teams in schools and colleges nationwide with the government's target of 25 per cent access increased to 100 per cent blanket coverage, so that every school and college has a support team in place.

You can read more in our call today for an urgent plan and continued investment to allow the NHS to give these most vulnerable of children and young people the treatment and care they need as quickly and effectively as possible.