Key statistics on the NHS
Get the facts behind the headlines with our compilation of key NHS statistics. The NHS facts and figures apply to England, unless otherwise stated.
This data was last updated in July 2017.
NHS funding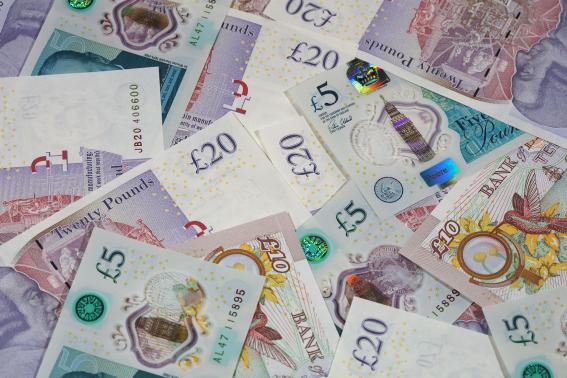 Providers and commissioners of NHS services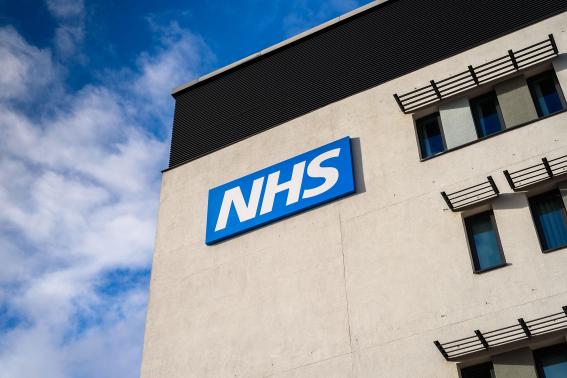 There are in England:
207 clinical commissioning groups 10
135 acute non-specialist trusts (including 84 foundation trusts)
17 acute specialist trusts (including 16 foundation trusts)
54 mental health trusts (including 42 foundation trusts) 
35 community providers (11 NHS trusts, 6 foundation trusts, 17 social enterprises and 1 limited company)
10 ambulance trusts (including 5 foundation trusts) 11
7,454 GP practices 12
853 for-profit and not-for-profit independent sector organisations, providing care to NHS patients from 7,331 locations 13
NHS staff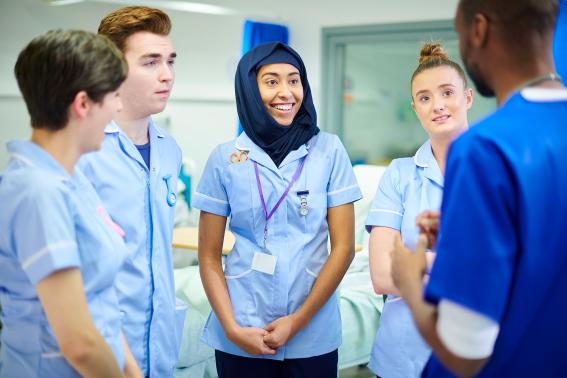 In March 2017, across Hospital and Community Healthcare Services (HCHS), the NHS employed (full-time equivalent): 106,430 doctors; 285,893 nurses and health visitors; 21,597 midwives; 132,673 scientific, therapeutic and technical staff; 19,772 ambulance staff; 21,139 managers; and 9,974 senior managers. 14
There were 10,934 additional HCHS doctors (FTE) employed in the NHS in March 2017 compared to March 2010 (11.45 per cent). In the past year the number has increased by 2.29 per cent. 15
There were 3,910 more NHS nurses and health visitors (FTE) across HCHS in March 2017 compared to seven years earlier (1.39 per cent). In the past year the number has increased by 0.18 per cent. 16  
There were 2,197 more ambulance staff in March 2017 compared to seven years earlier (12.50 per cent). In the past year the number has increased by 7.48 per cent. 17
There were 145 fewer psychiatrists across all grades (FTE) in March 2017 than March 2010 (1.64 per cent decrease). Over the same period there has been a decline in the number of mental health nurses of 5,161 (12.63 per cent). 18
There were 5,027 more qualified allied health professionals (FTE) in March 2017 compared to March 2010 (8.51 per cent). However the number of qualified healthcare scientists has declined over the same period, with the FTE number in March 2017 2,388 below that of March 2010 (9.16 per cent). 19
54.06 per cent of NHS employees across HCHS are professionally qualified clinical staff, as of March 2017. A further 29.89 per cent provide support to clinical staff in roles such as nursing assistant practitioners, nursing assistant/auxiliaries and healthcare assistants. 20
In March 2017, 61,934 EU staff were working across HCHS – equivalent to 5.22 per cent of the headcount. This equates to 57,737 FTE, which is 5.51 per cent. 21  
Between March 2010 and March 2017 the number of professionally qualified clinical staff across HCHS has risen by 5.89 per cent. 22
In March 2017 there were 33,423 full-time equivalent GPs (excluding locums), which is a reduction of 890 (2.59 per cent) on March 2016. 23
In September 2016 there were (full-time equivalent): 15,827 nurses in GP practices; 10,009 GP direct patient care staff; and 65,334 admin/non-clinical staff. While the number of nurses in GP practices had increased by 429 (2.79 per cent) since September 2015, the number of practice nurses declined by 67 (0.57 per cent) over the same period. 24  Data from before 2015 is not directly comparable.
An NHS Partners Network survey shows that more than 69,000 individuals are involved in providing front-line services to NHS patients among their membership. Approximately two-thirds are clinicians.
Management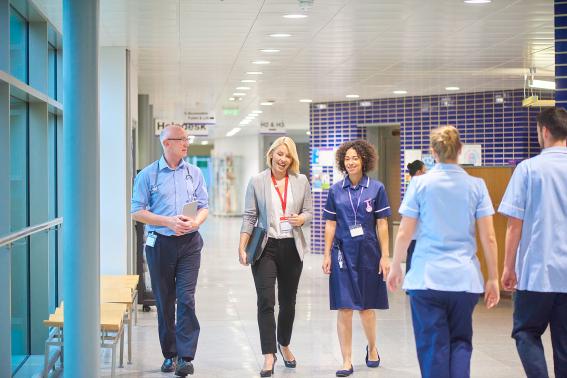 Managers and senior managers accounted for 2.97 per cent of the 1.048 million FTE staff employed by HCHS across the NHS in March 2017.
The number of managers and senior managers has increased in the past three years, having declined in each of the previous four years. However the number in March 2017 (31,113) remains below 18.90 per cent below that of March 2010 (38,365). 27
In 2008/09 the management costs of the NHS had fallen from 5.0 per cent in 1997/98 to 3.0 per cent. 28
International comparisons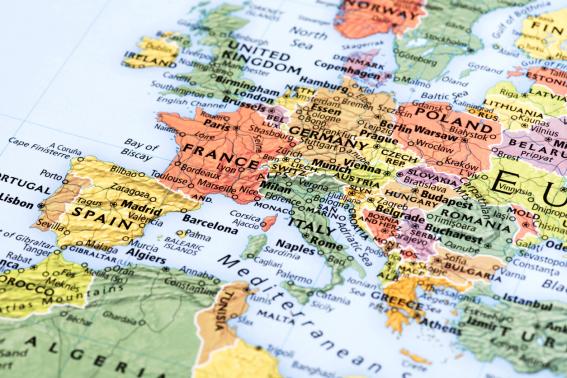 In comparison with the healthcare systems of ten other countries (Australia, Canada, France, Germany, Netherlands, New Zealand, Norway, Sweden, Switzerland and USA) the NHS was found to be the most impressive overall by the Commonwealth Fund in 2017.  
The NHS was rated as the best system in terms of safe care, affordability and equity. It was also ranked first in the 'care process' category, which encompassed preventive care, safe care, coordinated care and engagement and patient preferences.
In the category of health care outcomes, the NHS fared less well (10th). However the researchers did find that the UK achieved the greatest decline in mortality amenable to healthcare between 2004 and 2014 (37 per cent). 29
Current health expenditure in the UK was 9.75 per cent of GDP in 2016. This compares to 17.21 per cent in the USA, 11.27 per cent in Germany, 10.98 per cent in France, 10.50 per cent in the Netherlands, 10.37 per cent in Denmark, 10.34 per cent in Canada, 8.98 per cent in Spain and 8.94 per cent in Italy.
Current expenditure per capita (using the purchasing power parity) for the UK was $4,192 in 2016. This can be compared to $9,892 in the USA, $5,551 in Germany, $5,385 in the Netherlands, $5,199 in Denmark, $4,644 in Canada, $4,600 in France, $3,391 in Italy and $3,248 in Spain.  
The UK had 2.8 physicians per 1,000 people in 2016, compared to 4.1 in Germany (2015), 3.9 in Spain (2015), 3.8 in Italy (2015), 3.5 in Australia (2015, est), 3.4 in France, 3.0 in New Zealand (2015) and 2.7 in Canada (2015).
The UK had 2.6 hospital beds per 1,000 people in 2015, compared to 8.1 in Germany, 6.1 in France, 3.2 in Italy (2015), 3.0 in Spain, 2.8 in the USA (2014), 2.7 in New Zealand (2016) and 2.6 in Denmark (2016).
The UK had 0.4 psychiatric care beds per 1,000 people in 2015. This compares to 1.3 in Germany, 0.9 in France, 0.4 in Canada, 0.4 in Denmark (2016), 0.4 in Spain, 0.2 in the USA (2014) and 0.1 in Italy.
Average length of stay for inpatient stays in the UK was 7.0 days in 2015. This compares to 29.1 in Japan, 10.1 in France (2014), 9.0 in Germany, 7.8 in Italy, 7.3 in Spain, 6.2 in the Netherlands, 6.1 in the USA (2014) and 5.4 in Denmark (2016). 30          
Patient experience and public opinion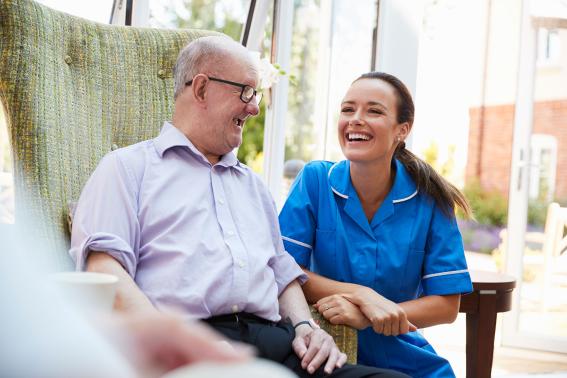 In the 2016 Care Quality Commission inpatient satisfaction survey 86 per cent of almost 72,000 respondents rated their overall experience as 7 or more out of 10.
84 per cent felt that they were always treated with dignity and respect while using inpatient services.
83 per cent felt the specialist had 'definitely' been provided with enough information about their condition by the person that referred them.
98 per cent felt their hospital room or ward was 'very' or 'fairly' clean.
83 per cent and 80 per cent 'always' had confidence and trust in the doctors and nurses treating them respectively. 31
65 per cent of respondents to the CQC's community mental health services survey for 2016 rated their experience between 7 and 10 out of 10.
70 per cent 'definitely' felt listened to carefully and 56 per cent 'definitely' felt as involved as they wanted to be in agreeing the care they received. Both of these percentages were unchanged on the previous year's community mental health survey. 32
In April 2017, 95.79 per cent of 205,417 inpatients treated by NHS trusts and foundation trusts would recommend their provider to friends or family (25.9 per cent response rate). For 16,017 inpatients treated by independent sector organisations, the proportion was 98.78 per cent (39.0 per cent response rate).
In April 2017, 88.68 per cent of 16,396 patients that used mental health services would recommend their provider to friends or family. In the same month, 95.73 per cent of 97,267 patients using community services would recommend their provider in the same way. 33
Aggregated GP Patient Survey results from January-March 2017 found that 84.8 per cent of respondents rated their overall experience at the GP surgery as 'very good' or 'fairly good.'
82.8 per cent felt their GP was good at treating them with care and concern. 72.7 per cent rated their overall experience at making an appointment as good.
66.3 per cent stated their overall experience of out-of-hours GP services was good. 34
In the 2016 British Social Attitudes survey, 63 per cent of respondents were 'very' or 'quite satisfied' with the NHS, whereas 22 per cent were 'very' or 'quite dissatisfied. This compares to 60 and 23 per cent respectively in 2015 and all-time peaks of 70 (2010) and 50 per cent (1997) respectively. 35
NHS activity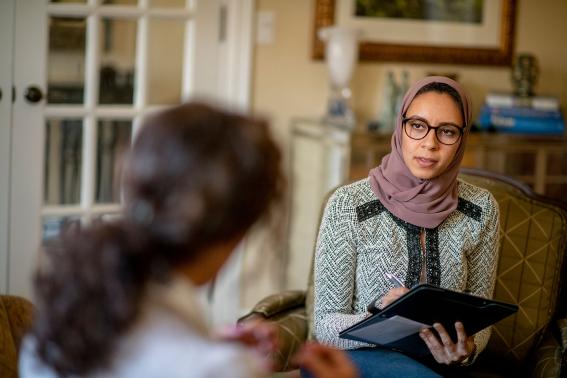 Health and population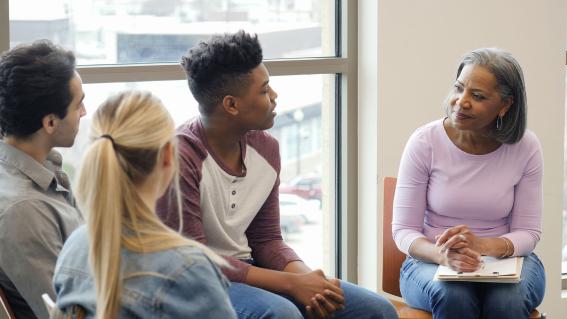 Life expectancy for English men in 2013-15: 79.4 years. 53
Life expectancy for English women in 2013-15: 83.1 years. 54  
The UK population is projected to increase from an estimated 64.6 million in mid-2014 to 69.0 million by 2024 and 72.7 million by 2034.
The UK population is expected to continue ageing, with the average age rising from 40.0 in 2014 to 42.9 by 2039.
The number of people aged 60 and over is projected to increase from 14.9m in 2014 to 21.9m by 2039. As part of this growth, the number of over-85s is estimated to more than double from 1.5 million in 2014 to 3.6 million by 2039.
The number of people of State Pension Age (SPA) in the UK exceeded the number of children for the first time in 2007. By 2014 the disparity had declined to 0.2 million. The ONS currently projects that this situation will have reversed by 2019, with 0.5 million more children than those at SPA, but will then revert back by 2029 with 0.5 million more pensioners than children. 55
There are an estimated 3.0 million people with diabetes in England (2016). 56
In England the proportion of men classified as obese increased from 13.2 per cent in 1993 to 26.9 cent in 2015 (the highest proportion over the period), and from 16.4 per cent to 26.8 per cent for women over the same timescale (the joint highest for the period covered with 2014). 57
The proportion of boys aged 2-10 classified as obese has increased from 9.7 per cent in 1995 to 14.1 per cent in 2015 (compared to a peak of 17.4 in 2006) and for boys aged 11-15 the proportion has risen from 13.9 to 17.8 per cent (peak of 24.3 in 2004) over the same period. 58
The proportion of girls aged 2-10 classified as obese has increased from 10.6 per cent in 1995 to 11.4 per cent in 2015 (peak of 17.4 in 2005). However for girls aged 11-15 the proportion has actually declined from 15.5 to 14.8 (falling from a peak of 26.7 in 2004) over the same period. 59