Report
Defining the role of integrated care systems in workforce development
There is a clear desire for ICSs to be determined as the default level for future workforce decision making in health and care.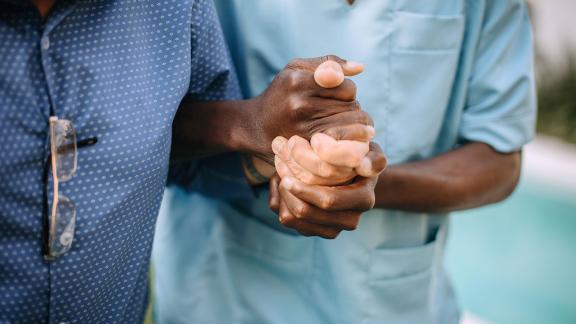 In January 2019 the NHS Confederation hosted a roundtable to explore the workforce-related powers, freedoms and responsibilities that ICS and STP footprints are increasingly asking for.
Dr Amanda Doyle OBE, the Chief Officer for Lancashire and South Cumbria ICS, chaired this roundtable and a mix of representatives from ICSs, STPs and the wider NHS came together to discuss how a strengthened role for local system leaders could develop, plan and deliver a workforce that is fit for the future.
The attached consultation summarises this discussion and the main roundtable recommendations. In summary, we believe:
Integrated Care Systems should be the default level for future workforce decision-making in health and care; with increased autonomy over the development of local system architecture, responsibility for managing strategic external relationships and critically, control of dedicated funding streams.
While the national role will remain important, there is a need for greater clarity about the roles and functions of the various national workforce organisations and how they encourage longer-term, more strategic local planning.
To complement this more involved strategic role, Integrated Care Systems should pilot and prioritise local approaches to supply and retention, and develop and deploy new system measures to better understand and utilise their existing health and care workforce.
It is critical that local leaders and systems are heavily involved in shaping the wider public discussion about devolving workforce responsibilities. Please do share this email widely with local colleagues, including programme directors and those leading on workforce and strategy. We want people to engage with every aspect of this report, but we are also asking some specific questions:
Do you agree with the proposed role and responsibilities of local systems for workforce development as set out in the consultation?
What further activities or responsibilities, if any, would you recommend an ICS has future control over, specifically in relation to workforce?
Is it fair to place an expectation on ICS leaders to sign up to the commitments listed under any new future operating model?
What support would ICSs and STPs value the most, whether referenced in this document or not?
What is happening locally that should be highlighted as part of a wider good practice toolbox to other areas across England?
Please contact Michael Wood, the NHS Confederation's Local Growth Advisor (Michael.wood@nhsconfed.org), with your thoughts, comments and ideas for further engagement by 30 April.