Audio
Prof Donna Hall: Let's think longer term about how we build resilient communities
Professor Donna Hall on community engagement, building resilient communities and why integrated care systems need to ask themselves tough questions.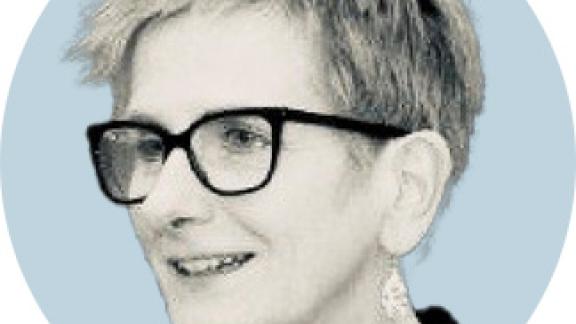 Matthew Taylor

Hello. Today's Health on the Line gives me an opportunity to speak to someone whose passion, insight and impact I have long admired. As part of a strand of work on public engagement in integrated care systems, which we're undertaking with our colleagues at the King's Fund. I'm going to be in conversation with Professor Donna Hall. Amongst her current roles, Donna is chair of Boulton NHS Foundation Trust and of the think tank New Local. But her leadership experience spans many years at the top in local authorities. And she's perhaps most famous as the architect of the Wigan Deal, one of the most widely quoted examples of both public sector innovation and deep public engagement.

Donna, welcome to Health on the Line.

Donna Hall

Hi, Matthew. Great to be here.

Matthew Taylor

So, let's start with how things are in Bolton. We're in the midst now of a little campaign to try to get people to be aware of the fact that covid is still there and that it's still causing enormous challenges for the health service. So how are things day to day in Bolton at the moment?

Donna Hall

Yeah, really stretched, Matthew, at the moment. We've got obviously the delays with elective recovery, and we're working together with our partners in Greater Manchester through the integrated care system to try to resolve really, really difficult. I think most acute trusts are struggling with that at the moment. We've got real issues with social care in Bolton, as I think places up and down the country have. So huge workforce shortages.

So, we've got around five wards full of patients who are medically optimised, ready to go somewhere. But they're there aren't the people and there aren't the places for them to go. And obviously covid hasn't gone away, as you say. We've got increasing number of people coming in with covid and really difficult times, I think, for everyone.

Matthew Taylor

And it's strange, isn't it, Donna? People just don't seem to want to talk about it. Maybe people are exhausted after two years of covid. Maybe they think that they don't talk about it, they think somehow it'll make it more likely to go away. I've just come back from a couple of days in Spain, and the thing that really hit me was in Spain, everybody wears masks in restaurants, in pubs, on buses and on trains and you come back here, and mask wearing has really declined.

I've been saying we need a stronger message from government right now. Nobody's talking about going back to the restrictions that we had during lockdown, but social responsibility still has a role to play and people need to understand the kind of pressures the health service is under.

Donna Hall

Absolutely agree, Matthew. I couldn't agree any more. I find it just unbelievable that people think it's gone away or people think it's just a cold or quite bad flu. It's nothing like that at all. And we're seeing terrible impacts with people who've particularly had long COVID, all ages, men and women, and it's just absolutely ruined their lives. It's stopped them going to work. And it kills people. It's not like the flu. It's not like a cold. We're worried about further mutations. And it seems such a small thing to ask people to do, to wear a mask, to respect other people and to show kindness.

So, yeah, we strongly encourage everyone. And I agree with you about the government. There isn't a strong and clear message. And you look at all the countries, Spain and France, you look at Scotland and you know, in Scotland, people still wearing masks. It just seems bizarre that in England, it just almost like we've got our head in the sand and it's not happening to us. And it really is. And Bolton's been in the eye of the covid storm over the last two and a half years. We've kind of been the epicentre of contagion, if you like. And so we're really, really clear. And our public health director is very, very strong and clear on this, that we should be wearing masks in public places, but we're not getting that consistent message from government.

Matthew Taylor

Speaking of mythology, you talked about social care, Donna and I know that you have a role in relation to social care. Another kind of idea is that somehow the social care problem has been solved by the NHS and care tax, the national insurance rise, and by the government's reforms. But that really isn't the case. Social care is in crisis now and it isn't really clear what the root out of that is right now.

Donna Hall

Absolutely. I think it's almost like the thing that we don't talk about. And the NHS will continue to be given resources when it needs them, but social care doesn't seem to be in that same position and yet the two impact on each other. If social care isn't working well then the NHS can't work well.

I mentioned the five wards and they're full of people who need somewhere to go. Hospital isn't the right place for people who've recovered medically, who just need support, extra support to get back on their feet. And we haven't prioritised that as a country.

So, it isn't actually just about the money, it's about thinking about a new model of social care, I think. So, you said at the beginning, I chair a brilliant social enterprise called Possibilities, and they spun out of Rochdale council and became about seven years ago, a provider of social care across the North West. And we're trying to find, working with local authorities, innovative ways to deliver social care for less money, because obviously the money just isn't there. And local government have been stripped of funding over the last 12 years.

So, we have to find new ways of delivering social care that are not necessarily about care home provision, trying to find ways to keep people at home for as long as we can, with the right type of support in their own homes. I know I wouldn't want to live in a care facility. I'd want to live in my own home with support from family and friends. And I think you would probably too, Matthew. So, trying to find different models. Things like Shared Lives I'm sure you know all about, that's been going for around 40 years. Trying to think about how we can support people through creating those social networks in local communities and neighbourhoods and helping people.

What I find really strange though, is obviously social care is a thing that we provide for people and the great work of Social Care Futures. I'm sure you've come across them. What I find different is that it strange is that people in different local authorities have a very different approach to commissioning social care. Some are quite risk averse and go down a very traditional commissioner provider route. But some local authorities that we work with, impossibilities, they're really innovative and trying to find new ways of doing it. So, I think we all need to try and be a bit more creative, imaginative about social care, listen to the people who use who draw on social care and try to create a different model that works hand in hand with the NHS.

We can't be funding one and not funding the other, but I'm passionate about good quality social care for people of working age and beyond.

Matthew Taylor

Well, of course this goes to the heart of a lot of the work that you've done over the years, Donna, which is, I would characterise it, partly as you're trying to blur the boundaries between civic action and public sector interventions, trying to explore the ways in which the public sector can summon up people's own desire to live good lives, to look after each other, to strengthen their communities.

That idea of changing the conversation with the public has been really critical to your work, hasn't it?

Donna Hall

Yeah, I think the starting point really, and going back not just now, but going back kind of ten, 15 years ago, is public services are no longer fit for purpose in their current form. And I think once you have that in your mind and you realise that the kind of duplication, the overlap, the lack of funding in the right places, the lack of a connected strategy from government for local places, the only alternative is to recreate something different.

So I started doing this work in Chorley kind of 17, 18 years ago where we created this thing called the Chorley Smile, which was an asset-based way of working with local citizens, trying to find not just when people came into the council in crisis, maybe in debt or homeless, trying to find something to work with them on and focus on the strengths, try to help them with a range of issues that they might have with their own family, with their social networks, and not just deal with that one presenting need. We called it Circles of Need. When I went to Wigan, we had the same issue. Very well-performing council, but quite paternalistic in the way that it worked with citizens. So, we realised we had to save around £160 million and we weren't going to do it by just chopping little bits off services every year. We had to completely rethink our role in the local community.

We listened to citizens, we asked them what they wanted us to do, and we created a relational model called the Wigan Deal. It was a partnership. It wasn't about coming in with new ideas and a new strategy. Every time there's a new chief exec, you get a new strategy very often. And this was a long-term, sustainable relational model. A recognition that we didn't have all the answers, that we couldn't keep doing things to people, that we had to work with the grain of local communities and build on the strengths of the 323,000 residents of Wigan. Amazing place, fantastic assets, brilliant community and voluntary sector.

But there'd been this very transactional relationship with public services in the voluntary and community sector where they would give them grants and then monitor them to within an inch of their life, spending more on monitoring than they were on giving on actually giving them. So, we decided over the years to put in £13 million into a community investment fund, which wasn't a commissioner provider idea where we would give and come up with a specification and groups had to sweat blood and spend a lot of money themselves on coming up with a bid. We asked the community and voluntary sector for their ideas and local residents, and they came back with the most remarkable things that we would never, ever have imagined would be successful. So, things like men's walking football to tackle obesity, things like mental health support for young people using music therapy. We had lots of domestic violence and still is a lot of domestic violence in Wigan, so support through housing associations for the people who'd been victims of domestic violence.

We did a rugby memories group. Wigan is a big rugby town, so we didn't stigmatise it and call it a dementia support project, but we called it a rugby memories group, where Wigan Warriors would work with us to put on a kind of support cafe, bring some of the old players and the new players to meet people with or without dementia, to build friendship groups and social networks.

Because that's what we all want, isn't it? We want friends, we don't want a befriending service, we want friends. And that's really what the Wigan Deal was all about. At the same time, we created a series of integrated neighbourhood teams wrapped around citizens. We had seven of them and we got people from the police, from Department of Work and Pensions and from housing associations, from the NHS, primary care networks, mental health providers, acute providers, and the council to work together and to risk stratify the population, identify who needed help before they actually reached out to the various organisations for that help and all these this work and thinking came from work we'd done a few years before with Hilary Cottam. And her fantastic book, Radical Help, and she features the work she did in Wigan. And we asked her to work with around 25 families and one of our social housing estates and really dissect some of the issues and problems in the lives of those families and the interrelationships between public services in those places.

And what Hilary and her team found was that we were transacting with people and spending 80 per cent of our time on assessment and referral of those families and it was costing around quarter of a million on average per family per year. And at the end of the year, they were usually either in the same position or in a worse position than at the beginning of the year.

So, we knew that public services are broken. We just have these individual, not connected, service silos that don't support people to live their best lives, to focus on the strengths that they have as individuals and families. And that's what we were determined to do. And that was that was what the deal was all about.

Matthew Taylor

So, Donna, this is fantastic practise. But as you say, we've been talking about these ideas. I feel as I've been talking about these ideas, asset-based approaches, relational approaches, conversations of the public, which are about what we can do together rather than, as you say, this kind of zero sum, which is very much the model the public wants more than we can give them.

But yet, people talk about the Wigan Deal over and again, and that's great because it's great practise. But it's also a bit depressing because it's an indication of the fact that this hasn't spread far and wide. Why is it so difficult, Donna? Why is it so difficult to apply these principles in practise?

Donna Hall

It takes time and it takes courage, political courage and managerial courage, because it's not the way we are judged as leaders doing something like this. We are judged on individual key performance indicators, spending within budget in one year. This is part of an issue of the NHS is that everything's on an annual basis financially. At least in local government, you can have a five-year financial plan.

It's quite difficult in the NHS where it ends at the end of March. So, I think it takes long-term visionary, sustainable planning in the NHS and in local government to do this. I think we can't do this in short-term output, measured annual assessments. We've got to recognise that we need to invest in this type of approach and it's not something that traditionally you find the NHS or local government putting money into prevention, into public health, social care asset-based approaches, into local community and voluntary groups and neighbourhood organisations who can really support people at the grassroots level, that we as a big acute trust, in Bolton, can't get into those local areas.

So, one of the things we've done together is fund a series of community champions in Bolton who are there, speak 30 languages between them and they get out there, they get to know people, they have different conversations with them, they signpost, they advocate, they champion people on their street, and that's the kind of approach that we need in public services.

We can't be just waiting in accident and emergency for people to come in crisis.

Matthew Taylor

Donna, I really want to get into this a bit more because it goes to heart, I think, of a really fundamental challenge for the NHS. But before we do that, is part of the challenge that we're a bit fearful of the public, that we assume that they are difficult, dependent, problematic. I remember another one of my heroes, Louise Casey, many years ago, describing the one of the things that she used to do in the Troubled Families programme is that when a family had just started to show signs of being able to turn things round, to bring things back under control, one of the things that she would do is say to them, would you mind helping the family up the road? And this was completely stunning for these families because for their entire lives they've been treated as problems. And here was somebody saying, now you could help us solve a problem. And this was incredibly empowering for them, the idea that they could actually be of value to other people. And yet we continue, don't we, to assume that the most disadvantaged people, the most marginalised people can only be seen, as it were, the recipients of our benefits.

And rather than actually, as you say, assets, people with something to offer.

Donna Hall

Yeah, I completely agree with that, Matthew. And I love Louise Casey like you. We didn't call it troubled families because we thought that was quite a deficit description. We called it confident families because we wanted to work with families to make them more confident, to have more confidence in themselves. But yes, people are treated as passive recipients of services and particularly if you if you are interacting with a number of agencies like troubled confident families would be. Criminal justice system, NHS, mental health, drug and alcohol rehabilitation, social exclusion from school.

One of the families that really sticks in my mind that we work with in Wigan was a fantastic man. He'd got seven children. His wife wasn't around, but he was trying to look after them on his own. He wouldn't ask for help. A really proud man. We were about to evict him because he hadn't paid his rent. So, if we had have evicted him, that would have meant that the whole family was homeless. It would have meant that the children couldn't go to the school where they'd got friendship groups and he couldn't maintain his job. So, we've got to stop just doing these little individual transactions around if you've not paid your rent, therefore... We've got to have different conversations about how we can support you to help your children and you stay together as a family.

Just imagine seven children in children's social care being fostered. Imagine not just the emotional impact of that but imagine the cost of that. And we don't think about the wider ramifications when we do something like evict someone or send someone to prison for three weeks. We've really got to think longer term about how we build resilient communities, resilient families, and think about the wider cost implications, not just that individual transaction and this is the issue with having different government departments issuing different roles to different bits of public services in place in neighbourhoods. It doesn't work. Let's do a business case with that family and it does not make sense to evict that man. We've got to help him in a different way.

Matthew Taylor

Absolutely. And I was interested, Donna, in what you said a few minutes ago about the stratification of the population. Sometimes I think people see this agenda as being very kind of soft and relational, as you say. And then they contrast that with the kind of hard-edged story of modernisation, of digital and data, and actually the two can really effectively go together.

I'm fond of quoting the London Local Authority that looked at its data and found that only a very small proportion of its tenants failed to contact housing services over a kind of two or three year period for repairs. So, it was a very small group. And so, they thought, well, what is it about this group, which means they're not asking for help.

And they then went to those tenants and what they found was a very high proportion of them were having real difficulties coping. They had psychological problems, they were hoarding, they were agoraphobic or whatever it was, and they were then able to help those families before they got to those residents where they got to the stage where they really couldn't cope.

So, using data is the kind of hard edge of this kind of more idealistic notion of changing our relationship with the public. The two go together, don't they?

Donna Hall

Yeah, absolutely. And I think some people did think that this Wigan Deal, it's all a bit hippy and kumbaya and banging your tambourine and sandal-wearing stuff. It doesn't actually have a hard outcome to it. But it does have a hard outcome to it. We managed to add an additional seven years of healthy life expectancy in the most deprived wards so that's a quite hard-edged outcome and will have huge financial savings for the NHS and social care if we can continue to do that across ICSs up and down the country.

But yes, I am a real passionate fan of using data and we don't tend to work together to really build on the data that we all have in our systems but is held individually in individual organisations. And risk stratifying the population sounds a bit technical but it's actually a really good way of identifying people who need help and support before they actually need it, before they come to A&E or before they're standing outside the offices of the council with all their bags and they're homeless.

So, we did lots of risk stratification, but the early experiments that we tried, the first one was in looking at people who might be coming into hospital for a non-elective reason. So, coming into A&E basically. And we identified from a population of around 323,000 people, there were about 4,000, just short of 4,000 who would be at risk of an unplanned admission.

And we were quite surprised because we thought they would be people who were in their maybe seventies, eighties, nineties with multiple complex conditions, frailty, and some people were in that category, but quite a large percentage, around half of them, were in their forties and fifties and there were people who were kind of bouncing in and out of different types of services.

The same kind of stories that the man I've just described before with the seven children and nobody was really helping them. So, they were in and out of mental health support and drug and alcohol rehab and all sorts of support, but they weren't actually getting the help that they needed and one of them was coming to A&E literally every single day.

But because we'd seen him within the four hours wait time and all the other key KPIs that we have around A&E performance, he wasn't being flagged up as being somebody who needed additional support. So, we used the primary care networks in Wigan actually to try to identify GPs to get out there and to invite people in to have a different conversation, to think about what we could do to support them in different ways and to give them exercise on prescription and to connect them into local groups that we'd funded through the Community Investment Fund.

And within the first year of working differently in this way, we saw a 30 per cent reduction in unplanned hospital admission within that group of 4,000 people. So, there's something there, isn't there, about being proactive. We also used risk stratification on school readiness. So, I think Michael Marmot says doesn't he, if you had £1 to spend on public health, spend it on the first 1,000 days of life and parenting and to support babies and young children. And school readiness was a really key indicator for us, basically dictating future life chances, how ready a child was to start school.

And we were seeing around 40 per cent of children in Wigan not ready for school when they started school at the age of four, not able to hold a pen or pencil, not able to maintain eye contact and not able to concentrate at school. And that stuck with them for the rest of their lives in getting qualifications and getting a job and maintaining relationships.

So, we really wanted to work on those first 1,000 days of life. And we could tell through all the data that we had in our systems which families were likely to have children who weren't ready for school. So, we wanted to reach out and help them with extra parenting support and identifying our children's centres and making sure that they were able to access all the additional help, whether it was healthcare or whether it was social, emotional or financial support as a family, to make sure that we reduce that 40 per cent of children not ready for school.

Matthew Taylor

I feel in the NHS that too often we make some assumptions and the first assumption is that if the public could have their way, they would spend their entire time in GP surgeries or hospitals as if the public want to endlessly consume health resources and associated with that, that the only issue really for the health service is the issue of the lack of balance between supply of available services and demand.

Now of course, absolutely, that's how free people feel in the short term. That's how it looks and that's how it feels, especially when we've got 110,000 vacancies in the health service, and covid, etc. But yet we have to believe, don't we that actually if we were to change our strategy, we can get out of this, we can get off this kind of hamster wheel.

And so first of all, we have to believe in prevention and particularly in what you've described, which is kind of secondary prevention, which is understanding those people who we already know may have challenges and trying to help them so that they don't end up living a life really of dependence and in and out needing care and support.

Then secondly, empowerment, genuinely believing that if you empower individuals, you empower families, you empower communities, they're actually able, much more able than we might imagine to solve their own problems. Thirdly, directing people to exactly the service they want when they want it. A lot of what goes on in the health service is what John Seddon calls failure demand, which is that people are bouncing around the system because they didn't get the right answer. They didn't get to speak to the right person first time who could actually help them with their issues. So, we kind of have to believe it seems to me that add in data, digital, MedTech, we can get to a world where actually the biggest issue is not the balance between demand and supply. The biggest issue actually is inequality and the danger of growing health inequality.

So, Donna, this is something I'd love to talk to you about further, which is how do we kind of change the conversation in the health service so that we can look a bit more broadly and think about the opportunities and the challenges in different ways. But as we've not got that much time left in this conversation, I just want to turn to ICSs.

A lot of what you've talked about goes to some of the ideals associated with integrated care systems, of a focus on population health, greater integration, seeing things in a systemic way, and also doing all of that at place level. But I would say at the moment, Donna, there's quite a lot of kind of pessimism about ICSs, a sense that they are kind of gummed up by governance, that we're in a state of crisis, that people find it quite difficult to understand the relationship between systems and places and collaboratives. What hopes do you have for ICSs as being a way of embedding some of the principles you've talked about?

Donna Hall

Thanks, Matthew. I'm an eternal optimist and I obviously have worked with NHS England on the guidance to try to make it much more focused on communities and place and I do think it's different to other NHS guidance because it's very much around you just do it, get on and do it.

And I do think there's an over concentration on governance at the moment. That's perhaps understandable because they're being set up. But for me it's about the so what question, what are you going to do to make the difference? And let's have a really honest warts and all conversation about how integrated are we? And it isn't just about being integrated. We can still be integrated and not very good.

So, I think it's much more around place, it's about poverty in place, it's about how do we target specific super areas and local wards where there are real problems. So, in Bolton, it's BL3 and BL4. Those two big postcode areas that we need to concentrate our efforts on.

And at the root of the health inequality is poverty, so how do we work together with all the levelling up agenda, which is in a separate silo with these new levelling up tsars that are being created, how do we bring some of that levelling up into BL3 and BL4? Because if we just reorganise the deckchairs of the NHS and social care in BL3 and BL4, it won't make a jot of difference to the life chances and the health outcomes of people who live there.

We've got to address poverty, we've got to address health inequality, and social exclusion in BL3 and BL4. We had a brilliant community outreach midwife who did some work in both those postcodes because we had a really high number of stillborn babies in those areas. And the work that she did with local communities was phenomenal. We would never have found out from algorithms; it was from listening to people.

We need to turn ourselves inside out as NHS organisations and councils and we need to operate completely differently, not just sit in our ivory towers and wait for people to come to us. We've got to go out to communities and find out what we need to do differently.

We've got to look at targeting job creation, we've got to look at hospitals and councils as key anchor institutions in place. We've got to think about local schools as assets and how do we get into schools and promote social care and health as a career of choice for people. So, lots of things we should be doing differently, lots of opportunities for ICSs.

So, remaining optimistic! Let's get away from the governance now and let's focus on the so what, how are we going to make that huge difference, that big challenge that we've got to set ourselves?

Matthew Taylor

You've emphasised the fact that this has to be a kind of long game, the shift in culture, the shift in ways of working, the shift in the way in which we talked about, but we're also going to need some quick wins, it feels to me. We need to be able to demonstrate that system working and place working can make a difference.

And you've described, a couple of examples and I've heard others, of things which you can do, which can make a difference in reasonably short order. And I think we need to do that if we're going to keep the faith of politicians and stakeholders and others in the fact that ICSs can really make a difference. So, we organise the ICS Network, Donna, and for me one of the kind of key ideas that is always in my head when I'm talking to the ICS chairs and chief executives is the point that Chris Ham made.

And Chris said, if ICSs are going to succeed, they're going to have to be different to any kind of institution we've seen in the health service before. And I think that just as you say, Donna, central to that is redefining what we mean by health policy. Health policy is not just what the NHS does. And also we should understand the ramifications of bad health and health inequalities for the wider economy and society. And if we can get that kind of way of thinking, what I think one is called fully engaged, thinking about health that has to be the way forward. And if we have faith in that, it really can make a difference.

Donna Hall

Absolutely right, Matthew. The Wanless recommendations and all the work that Michael Marmot and Chris Ham does is really, really important and people need courage to do it. It's outside of our comfort zone. But with support of yourself and the Confed, I think we can do it. But we've got to be brave. If we carry on doing what we've always done, we will definitely fail.

Matthew Taylor

Well Donna, I can't think of a better point to finish our conversation. Thanks so much for spending this time with me, and I look forward to working with you in the future.

Donna Hall

Me, too. Lovely to speak to you, Matthew.