News
The Welsh NHS is experiencing significant levels of demand across services
Darren Hughes, director of the Welsh NHS Confederation, responds to the monthly publication of NHS Wales activity and performance statistics.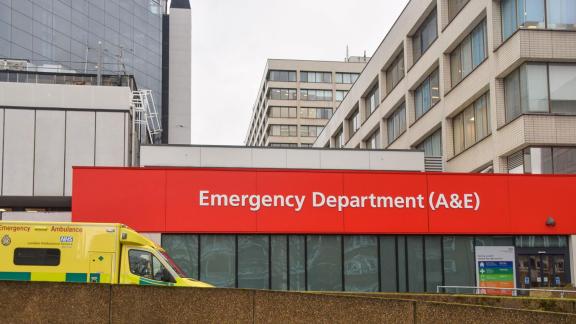 Responding to this month's NHS performance statistics release, Darren Hughes, director of the Welsh NHS Confederation said:
"There's no doubt there's a long road ahead for the NHS in Wales to recover from the Covid-19 pandemic. The NHS continues to address those waiting for treatment based on clinical need and safety, whilst trying to treat people as close to home as possible.
"The Welsh NHS is experiencing significant levels of demand across services, including the ambulance service,  Emergency Departments and GP practices, with the ambulance service experiencing the highest level of daily calls since the pandemic began.
"We ask the public to continue to use services responsibly by only using emergency services in life-threatening situations, using NHS 111 services as a first port of call for non-emergency care, visiting your community pharmacy for minor ailments and using the multitude of online resources available where possible.
"We know how frustrating it can be when you're struggling to access care, but the NHS in Wales is looking at innovative ways to provide services both to those waiting for treatment and those coming forward needing care, including providing more services through digital platforms."
"We must also remember that it's the same exhausted staff who have worked tirelessly over the last 15 months that will be required to deliver services and ultimately help tackle waiting lists. We can't thank them enough for all they've done for the people of Wales, and we must remember that as we begin the next chapter of recovery, they too need to recover."