News
NHS in Wales doing all it can to meet demand for care
Director of the Welsh NHS Confederation Darren Hughes responds to the latest NHS monthly performance statistics in Wales.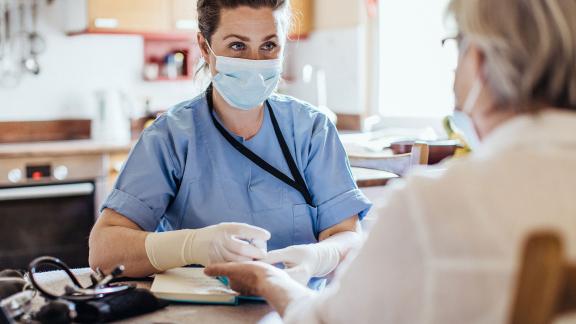 The latest NHS monthly performance statistics published today (Thursday 17th November) show: 
In October, 4,545 red (life threatening) calls were made to the ambulance service, equating to 12.1 per cent of all calls. This is the highest number of red calls made in a month, with an average

of almost 150 immediately life-threatening calls made each day (compared to 100 the previous month).

 

Demand on NHS 111 services also went up: calls to 111 increased by 13.6 per cent compared with the previous month

, with visits to the website and use of the online symptom checker also increasing.

 

Patient pathways waiting to start treatment continued to increase in September, to 755,000 (

up from

750,000

the previous month

). Estimated 590,000 individual patients – an increase of about 2,100 on the previous month.

  

However,

September saw over 99,000 patient pathways close –

in line with

pre-pandemic levels

of activity

and

6,000 more than

the

previous month.

  

57,000 pathways

were waiting for over two years, falling for the sixth consecutive month. 

 
Responding to the latest NHS monthly performance statistics, Darren Hughes, director of the Welsh NHS Confederation, said: 
"Despite continuing to operate under huge pressure, the NHS in Wales has made progress in several areas in meeting demand for care. On average across the service, activity is at pre-pandemic levels.  
"We know there's a huge amount going on to try and improve patient flow through the health and care system, to in turn reduce ambulance handover delays, emergency department waits and increase capacity for scheduled care. 
"However, NHS leaders know there's a long way to go before performance is at the levels that we all want to see. There's no doubt that staff working on the ground are doing all they can to treat patients as quickly and safely as possible, and NHS leaders understand the frustration of staff who feel their efforts can't go far enough.  
"To make further progress in tackling the backlog of treatment, further capacity must be created in the system, starting with social care. Without a sustainable, long-term funding strategy for social care to support people stay well at home and enable patients to leave hospital, there is only so far efforts can go. 
"We know this is shaping up to be a perilous winter and we need to offer NHS staff hope in the gruelling months ahead. We urge the public to play their part, with those eligible taking up the offer of flu and Covid vaccination and those who aren't in immediately life-threatening situations to consider alternative options to emergency care, such as visiting NHS 111 Wales."