Press release
NHS Confederation response to Government announcement ending Plan B restrictions
Matthew Taylor responds to Prime Minister announcement on the lifting of Plan B restrictions.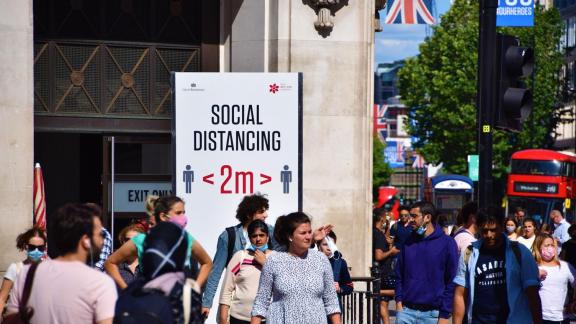 Responding to the news announced by the Prime Minister in the House of Commons, and confirmed by Secretary of State for Health and Social Care, Sajid Javid in a press conference this evening, that Plan B restrictions are ending, Matthew Taylor chief executive of the NHS Confederation said:
"While it is the job of the Prime Minister and the Government to weigh up the balance of pros and cons for lifting restrictions, this is not the time for complacency about this virus.
"COVID-19 has not magically disappeared, and we are likely to have to learn to live alongside it for years to come. Lifting restrictions doesn't mean a return to normality is inevitable. We need to be honest with the public that a decision to lift restrictions is a trade-off. We will have greater freedoms but the cost - at least in the short term - will be that more people are likely to get sick with Covid, and that the health service will continue to have to deal with the extra burdens that this creates.
"The NHS is under significant pressure. Even with restrictions and many people going further to protect themselves and others, the number in hospital with Covid is high and the numbers are only going down very slowly. High numbers of Covid patients and staff off sick has an inevitable effect on the work the health service can do, including the urgent task of making inroads into the treatment backlog and getting back to key performance targets.
"As we move from a pandemic to an endemic, we know the virus will continue to circulate in the community so people should do all they can to mitigate the risk to themselves and others, testing themselves regularly, ventilating rooms frequently even in the winter months and wearing masks when in crowded places.
"Finally, with the risk of new variants still present we would urge the Government to continue to be led by the data and to build the resilience of the health and care system for future shocks."
About us
We are the membership organisation that brings together, supports and speaks for the whole healthcare system in England, Wales and Northern Ireland. The members we represent employ 1.5 million staff, care for more than 1 million patients a day and control £150 billion of public expenditure. We promote collaboration and partnership working as the key to improving population health, delivering high-quality care and reducing health inequalities.