News
NHS Confederation responds to NHS England initiative providing waiting list patients with the choice to travel further for faster care
Rory Deighton, director of NHS Confed's Acute Network, responds to plans to offer the longest waiters the option to travel further for faster care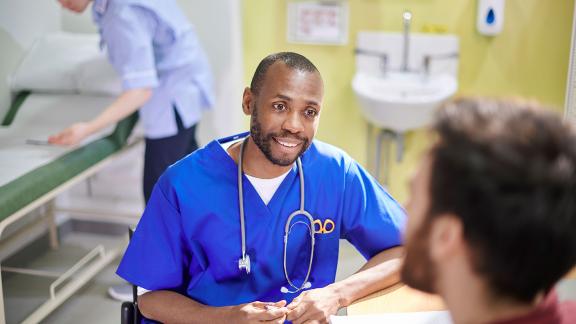 Responding to NHSE's plans for NHS trusts to contact patients who have waited longer than 40 weeks for an elective procedure about being treated by a different provider elsewhere in the country, Rory Deighton, director of NHS Confederation's Acute Network, said:
"Health leaders are all for enabling patients with greater choice over their care, and with the NHS facing severe capacity issues, this practical initiative will help up to 400,000 of the longest waiting patients get care more more quickly, while reducing pressure on some of the most strained parts of the system.
"Matching demand to places with capacity is sensible and will be beneficial to those patients who are able and willing to travel. But health leaders will be mindful that this scheme will not work for everyone as some patients will not feel able or comfortable to travel very far for their treatment, and others with more minor health complaints in fact may prefer to wait for an appointment to become available at their local healthcare provider.  
"Real wider choice for all patients is dream that can only be fully realised in a well-resourced health service, with a strong social care sector, sufficient workforce and a modern estate which facilitates greater productivity rather than hindering it.
"This is not the reality the NHS finds itself in though, and without fixing these underlying issues along with the symptoms of the problems, including industrial action and staff burnout, innovative initiatives like this may only deliver marginal gains."