News
NHS Confederation responds to the new CCN report on hospital flow and discharge
Rory Deighton responds to the new CCN report on hospital flow and discharge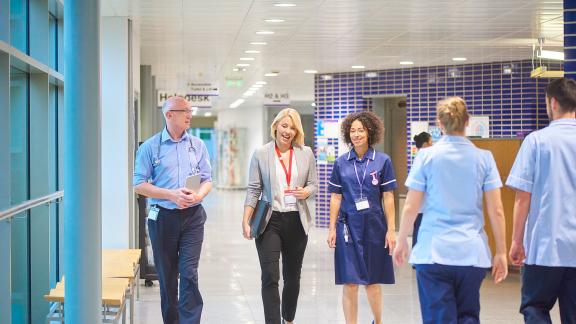 Responding to the new report from the County Councils Network (CCN) which sets out how the health and social care system can reduce unnecessary hospital admissions and improve flow this winter, Rory Deighton, director of the acute network at the NHS Confederation said:
"Capacity strains in social care has meant that delayed discharges, and increased lengths of stay have been an ongoing issue in the NHS. We know that the hold-ups in hospitals discharging medically fit patients back into the community slows patient flow creating friction throughout the service, and severely impacting productivity. With this in mind, health leaders will welcome this report which demonstrates the need to shift from the current short term, reactive ways of dealing with winter pressures, particularly around discharge, to ensuring that people have access to effective, personalised care that best meets their needs in the longer term and reduces risk of readmission.
"We know that more resource is needed for personalised community-based support, prevention and admission avoidance services. This can be supported by looking into what can be provided across the system by partners in health, social care and also other providers such as the voluntary sector.
"There is no doubt that the reign of short termism and time limited packages of funding to tackle discharge must end, as they negatively impact both staff, patients and their families. What we need is multi-year funding that can provide longer-term solutions that are based on better use of data and effective capacity and demand planning, with empowered staff at all levels managing patient flow at times of peak pressure.
"With winter having arrived and pressures on the NHS as they are, as well as over 150,000 vacancies in social care, it's not just a case of identifying the funding, but it's about creating space for local teams to develop effective solutions in a truly shared and integrated way."