News
NHS Confederation responds to the latest performance statistics and winter situation report
Dr Layla McCay director of policy at the NHS Confederation, responds to the performance figures for the NHS in England and the latest winter sitrep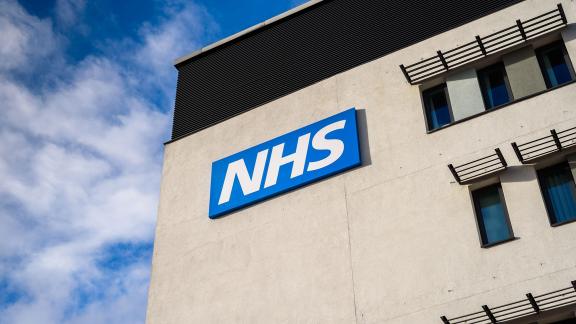 Waiting lists have fallen from 7.21 to 7.19 million. It's the first fall since May 2020

A&E performance shows less than half of major attendances were seen within four hours and there was record demand with 1.44m attendances overall.
2,172,150 diagnostic tests were delivered in November 2022 which is up from 2,055,449 in October 2022.
7,273 beds were taken up by Covid on average and 2,925 taken up by flu patients in December, compared to 33 flu beds and to 7,055 covid beds in December 2021.
Responding to the performance figures for the NHS in England and the latest winter situation report, Dr Layla McCay director of policy at the NHS Confederation, said:
"The numbers show that health care leaders and their staff have made a huge effort and it's great to see it paying off in driving down waiting list numbers for the first time since the pandemic. Seventy thousand more patients received elective care this November compared to the same month pre-pandemic, which means that even though more people kept joining the waiting list, overall the NHS achieved an almost 30,000 person reduction in the number of people waiting, with a record number of diagnostic tests and checks delivered by staff in November. Today's numbers tell us the NHS is making significant achievements despite the tough cards they are dealt.
However, there is no hiding from the fact that the NHS is in the middle of a very tumultuous winter – December saw over 13,400 patients who were medically ready for discharge remaining in hospital beds every day, and data from the first week of January shows this has risen to occupy around 14,000 beds each day. We also saw an increase of A&E waits last month and a record number of attendances. Once again highlighting the rising demand staff are facing this winter on the ground.
"Flu and Covid-19 cases account for a big chunk of currently occupied beds and the rates of these illnesses are still extremely high. The NHS are yet again putting efforts to deliver as many vaccinations as they can to stem this tide, and we encourage the public to take up flu and Covid vaccinations if eligible, to protect themselves and those around them.
"The impact of industrial action also looms heavily on health leaders who urgently need the government and unions to reach a compromise. With this in mind health leaders are expecting the data for next month to reflect the huge difficulties they have faced in December and January including high levels of Covid and flu and huge staffing gaps due to vacancies, sickness and strike action.
"By managing to reduce the size of elective waiting lists including tests and checks, the NHS has delivered a lot for its patients, which is especially remarkable given it is doing so in the middle of a perfect storm. It will continue to do everything it can for its patients, including prioritising the most urgent cases, but these are still troubling times and we are far from being out of the woods."