News
NHS Confederation responds to latest GP statistics
Ruth Rankine, our director of primary care, responds to the latest statistics on GP appointments delivered.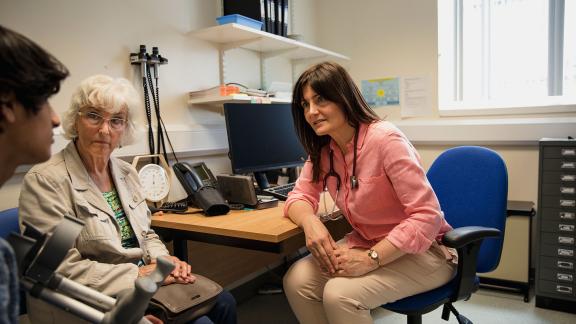 Responding to the latest statistics on GP appointments and the primary care workforce, Ruth Rankine, director of primary care at the NHS Confederation, said:
"In the face of the huge and sustained pressure across the NHS and an elective care waiting list that now stands at 6.6 million patients, staff working across primary care continue to make significant strides in recovering and restoring access to general practice.
"At 26 million, the total number of GP appointments was 10 per cent higher in June than it was in the same month in 2019, with almost two thirds of all appointments delivered face-to-face.
"Yet there are real concerns about the decrease in GP numbers with over two per cent fewer GPs employed across the health service than the previous year. Whilst the number of patients registered with general practice is increasing."
"Despite increases in the numbers of staff in other primary care professions, further investment in training, recruiting, and retaining more GPs is urgently needed as part of a broader long-term plan for expanding the NHS workforce.
"Worryingly the Heath Foundation recently projected that without action, the overall shortage in qualified permanent GPs in England will increase to 6,700 by 2023/24, rising further to 8,800 by 2030/31.
"Our next Prime Minister must urgently face up to the chronic staff shortages across the NHS and the Government must set out a workforce plan to address this."