News
NHS Confederation responds to the first day of the junior doctors strike
Matthew Taylor responds to the first day of junior doctor strikes.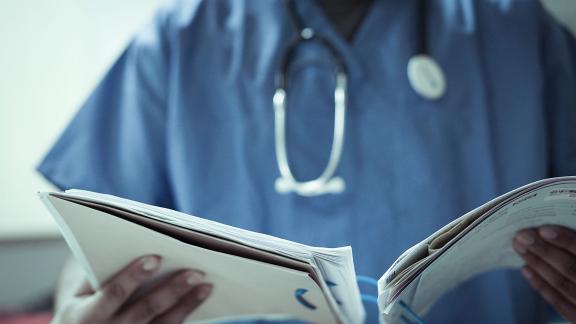 Responding to the first day of industrial action by junior doctors, Matthew Taylor, chief executive of the NHS Confederation, said:
"So far, the junior doctors strikes are going as expected by health leaders and the NHS is holding firm although the full impact will not be known straight away. Leaders have worked hard to minimise disruption but with junior doctors making up nearly two fifths of an already understaffed workforce, thousands of appointments and non-urgent procedures have still needed to be cancelled so that the most life-critical services can be prioritised.
"Even with consultants and staff from other services working together to fill shifts, emergency care and other departments are still facing very high pressure. Health leaders expect this to continue over the next two strike days and beyond, particularly when those putting in extra work now need to take time off in lieu. 
"The national situation is a mixed bag and it has unfolded throughout the day as employers have learned just how many of their junior doctors decided to take part in this industrial action. Some hospital leaders are frustrated they were not able to discharge as many medically fit patients as they would have liked before the weekend to free up bed capacity for reasons beyond their control, while others were able to do this and have rapid response teams ready in the community to prevent avoidable admissions.
"Mental healthcare is a growing worry in several places given the sheer number of junior doctors working for these specialist providers and elsewhere, community care is being affected with staff being pulled into hospitals to ensure critical services are staffed safely. One community provider told us it has had to cancel 90 appointments already.
"Our members are keen for the public to continue to use services responsibly but also to not be put off from coming forward if they need care or treatment. The national advice says that if patients haven't been contacted about their appointments needing to be rescheduled then to come in, as planned. Similarly, 999 and 111 services should be used in the same way and importantly, primary care and GP services generally, are not directly impacted by the walk-outs.
"There are no winners in the current standoff between the BMA and the government. On behalf of our members and the communities they serve, we urge both sides of this dispute to compromise and bring these strikes to an end."