News
NHS Confederation statement ahead of the junior doctors strikes
Health leaders fear the level of disruption will be like nothing the NHS has seen since the start of the industrial action in December.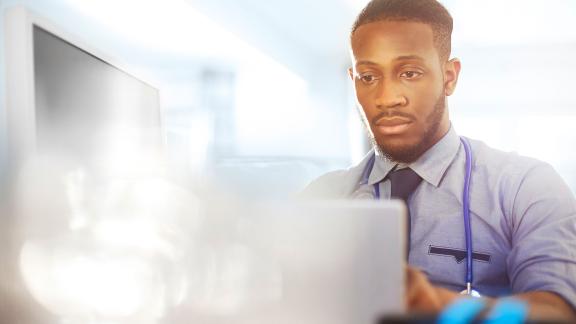 Ahead of the junior doctors strikes next week, health leaders are finalising their plans to make sure they can prioritise urgent and emergency care but they fear the level of disruption will be like nothing the NHS has seen since the start of the industrial action last December.
For the sake of their staff and the people who rely on their services, they are calling on the government and the BMA to work to resolve the dispute.
Health leaders have told the NHS Confederation that they have found the planning "all consuming", "a whole different ball game" to previous walk-outs, and "a much greater risk to public safety".
In particular, they are concerned by the level of cancellations to routine appointments and planned procedures that they are having to prepare for, with many members describing the expected disruption as "significant". Some have said they are taking down 50% of their planned theatre activity, while others are opting for 100%.
Already, nearly 142,000 appointments and procedures had to be postponed as a result of the strikes so far.
A number of NHS leaders have told the NHS Confederation that they are concerned about the impact that the strikes could have on the target to ensure no patients are waiting longer than 18 months for treatment by April. Despite the impact of industrial action, the NHS has been making significant strides in recent months to hit the target, but leaders fear the number of operations and procedures that will need to be rescheduled next week will place the target in jeopardy in some local areas.
Elsewhere, a large hospital told the NHS Confederation it is having to rearrange more than 2,000 outpatient appointments and over 200 non-urgent surgeries next week.
The national and local advice remains that patients should assume their planned appointments and procedures are going ahead unless they have been told otherwise.
As every NHS trust is affected and as junior doctors are not required to inform their employers if they intend to strike, health leaders have said they are preparing for "the absolute worst". This includes by maximizing the number of patients they can discharge from hospital safely ahead of next week and looking at how consultants can lend their support, subject to local payment arrangements being agreed and staff being trained up on the systems used by junior doctors.
Matthew Taylor, chief executive of the NHS Confederation, said: "We are disappointed the government and BMA have failed to put a stop to the forthcoming junior doctors strikes, especially after the positive steps that have been made with the other trade unions.
"Junior doctors perform a variety of vital roles, and these strikes will hit every NHS trust in the country over a 72-hour period. Added to that, no national exceptions have been agreed to these walkouts, and many trusts will find themselves in a difficult position trying to navigate payment of the BMA's recommended rate card for consultants when covering the work of junior doctors.
"This means it is likely that disruption to patient services will be like nothing the NHS has seen since industrial action started last December. Thousands of procedures and appointments are likely to be cancelled.
"This is really concerning for health leaders and their staff, and understandably for people across the country who rely on the NHS, particularly after a challenging winter and after the progress that has been made to improve urgent and emergency care and to tackle the care backlogs.
"Our members are keen for the public to continue to use services responsibly but also to not be put off from coming forward if they need care or treatment. The national advice says that if patients haven't been contacted about their appointments needing to be rescheduled then to come in, as planned. Similarly, 999 and 111 services should be used in the same way and importantly, primary care and GP services generally, are not directly impacted by the walk-outs.
"The decision to strike is not one that junior doctors will have taken lightly. The government needs to address their concerns, both in any negotiations that may happen, and in the publication of the promised NHS workforce plan. Equally, any action taken must not put the safety of patient services at risk.
"This isn't about finger pointing: both sides need to show willingness to compromise and bring these strikes to and end without delay."