Press release
Health leaders fear disruption to patient care from teachers strikes
Matthew Taylor, chief executive at the NHS Confederation responds to the teachers strikes.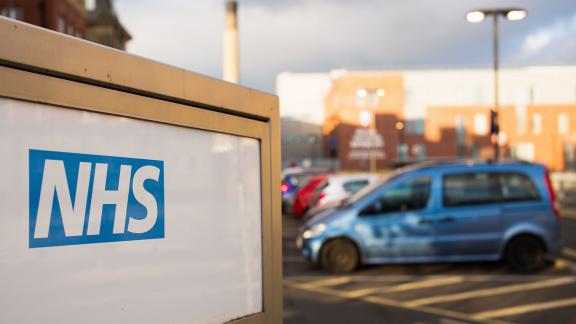 Health leaders are encouraging patients with scheduled appointments to let the NHS know if the teachers strikes tomorrow (Wednesday 1 February) mean they can no longer attend.
The waves of industrial action involving the ambulance workers, physiotherapists and nurses has led to huge disruption across the NHS. At least 88,000 appointments have already needed to be postponed this winter so that urgent, emergency and other life-critical services can be prioritised.
The NHS Confederation has heard from its members that they are concerned that teachers walking out could lead to sudden no-shows for patients with childcaring responsibilities for scheduled appointments such as GP appointments and outpatient follow-ups, as well as checks, vaccinations and scans. This disruption could be hampered further if thousands of frontline NHS staff with childcaring responsibilities are also unable to go to work, as planned.
This is a particular worry because of the uncertainty over exactly how many schools will be able to open tomorrow. It has been reported that up to half of all schools in England and Wales may close to some or all pupils, equalling 11,000 schools.
Every month, around 1 in 10 GP appointments are classed as not attended and of the 122 million outpatient appointments booked in 2021/22, around 6.4% were missed (that's around 7.8 million appointments a year, and around 650,000 a month).
While there can be good reasons for these cancellations, the concern from health leaders is that tomorrow could see a much higher proportion, which will only add to the current backlogs.
This is why they are calling on patients with planned procedures and other scheduled appointments to let the relevant clinician or NHS team know in good time if they can no longer attend, so that the service's resources can be prioritised for other patients in need.
Matthew Taylor, chief executive of the NHS Confederation, said:
"The NHS has a range of measures in place to cope with sudden staffing absences such as revising rotas and calling upon bank and agency workers, but the worry remains that if thousands of frontline staff with childcaring responsibilities are unable to attend work because of the teachers strikes, this will unfortunately have a knock-on impact on patient care. The issue is more concerning if patients find themselves in situations where they are unable to attend their scheduled appointments as planned, particularly if they had been waiting for some time. This is why it's vitally important that patients do everything they can to attend and if they can't, to let the NHS know as soon as possible.
"The extent of the disruption is an unknown for health leaders as not all schools have confirmed whether they'll be able to remain open. However, the concern is that if this is only the start of the industrial action affecting schools then we will see the NHS's progress in clearing the treatment backlogs stalled, especially as the NHS is already doing everything it can to respond to the waves of strikes involving its own staff. With pressures running so high, this is the last thing they need."
About us
We are the membership organisation that brings together, supports and speaks for the whole healthcare system in England, Wales and Northern Ireland. The members we represent employ 1.5 million staff, care for more than 1 million patients a day and control £150 billion of public expenditure. We promote collaboration and partnership working as the key to improving population health, delivering high-quality care and reducing health inequalities.