Press release
Government set to fail its commitment to protect patient care by not fully funding the staff pay award
Patient care set to suffer without wider central budget for all Agenda for Change staff.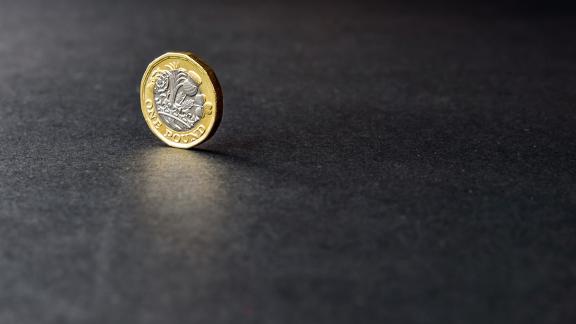 Without additional funding for organisations contracted by the NHS to cover the cost of the Agenda for Change pay rise in England, the government's promise that patient care will not be affected is set to be broken according to health and care leaders.
Amidst continued uncertainty around central funding for the 2023/24 pay award and which groups of staff are eligible for the raise, leaders have written to the Secretary of State for Health and Social Care to ask for clarity and to set out their fears that some providers, such as those in the voluntary sector, could face closure without additional financial support.
The Department of Health and Social Care has confirmed that all staff on Agenda for Change contracts will receive the pay rise following agreement by the NHS Staff Council last month; however, non-statutory organisations delivering NHS services are currently excluded from the central funding in place to support that uplift.  
This means organisations contracted by the NHS that use the Agenda for Change pay scale – which include charities, primary care services, social enterprises, Community Interest Companies, independent healthcare providers, nursing and care homes – will have to cover costs from tight budgets already stretched to the limit by inflationary pressures, which could limit the level of activity they are able to deliver in return for patients.
It also leaves a funding gap for NHS staff employed by trusts working to deliver key public health contracts commissioned by local authorities. The joint letter from NHS Confederation, Social Enterprise UK, NHS Providers, Independent Healthcare Providers Network (IHPN), the Association of Directors of Public Health and the Local Government Association calls on the government to ensure that additional funding is available to all providers to cover the shortfall.
Leaders warn that without extra money, many non-statutory providers will struggle to cover the increased costs and retain the staff needed to sustain a diverse range of critical services, with patients ultimately paying the price.
With some providers facing bills of nearly £6m to pay for the uplift, local leaders are now facing tough choices that may result in cuts to services – undermining the government's guarantee that there would be no impact to frontline services because of the pay offer.
Matthew Taylor, chief executive of the NHS Confederation, said: "While the 2023 pay uplift has been welcomed and may with help with retention issues, it must be fully funded for all staff.
"The NHS is more than just hospitals, consisting of a range of vital services patients rely on including mental healthcare, primary care, district nurses and therapists, all of which are contracted indirectly.
"The current arrangement for central funding might see staff at these services miss out and risks the creation of an unequitable, two-tier system for different staff. Providers are currently facing the unenviable choice between finding additional savings – likely through cuts to services – to fund the rise, or not implement the raise and risk staff leaving, leaving patients worse off.
"A similar oversight was made with the pay rise in 2018, but the government eventually solved this by agreeing to cover it via central budgets. We urge the government to review its position and agree to fund the pay award for all staff on AfC terms and conditions, including those on local authority contracts. Failure to do so risks undermining the pledge that patient care will be unaffected."
Miriam Deakin, director of policy and strategy at NHS Providers, said: "Trusts will welcome the fact that all trust staff on Agenda for Change will receive a boost to their pay.
"But questions remain about how the increase will be funded for staff employed by NHS trusts working for services commissioned by local authorities such as public health and children's services. Trusts say they may have to pull out of key contracts or stop investing to improve services if the uplift isn't funded nationally. This also means a lack of parity for voluntary and social enterprise sector providers in the community often delivering vital NHS services."
Peter Holbrook CBE, chief executive of Social Enterprise UK, said: "Social enterprises are a crucial part of the NHS family, delivering over a billion pounds of services and employing many thousands of staff while reinvesting any profits in communities. Health Secretary Steve Barclay recently said that he would implement the NHS pay deal for all staff on Agenda for Change – but he has yet to come up with the money, putting these organisations and their staff in an impossible position.
"We still expect the Department to take urgent steps to solve this - as they did previously in 2018 - before staff, services and patients are adversely affected. Just the ten largest social enterprises delivering NHS services employ around 10,000 staff, who will be treated unfairly unless the Government acts now. Some of these employers will seek to pay the 22/23 'bonus' their staff deserve, even if the Government doesn't fund it – but some simply don't have the money to do so, meaning this will put services and patients at risk. The Department must deliver on the Health Secretary's words."
David Hare, chief executive of the IHPN, said: "A huge number of organisations, of all types, care for NHS patients up and down the country every day. Unfortunately for some of these providers – particularly those delivering Local Authority-commissioned services – they may miss out on funding for the recently announced staff pay award.  
"This is an opportunity for the government to show the tens of thousands of hard-working staff impacted that they are valued, by ensuring the money is in place for fair and equal pay, to safeguard vital frontline NHS services."
About us
We are the membership organisation that brings together, supports and speaks for the whole healthcare system in England, Wales and Northern Ireland. The members we represent employ 1.5 million staff, care for more than 1 million patients a day and control £150 billion of public expenditure. We promote collaboration and partnership working as the key to improving population health, delivering high-quality care and reducing health inequalities.