Press release
Extra investment in out-of-hospital care can reap billions for the wider economy
Our new research with Carnall Farrar shows that for every £1 invested in community or primary care, there is up to a £14 return back into the economy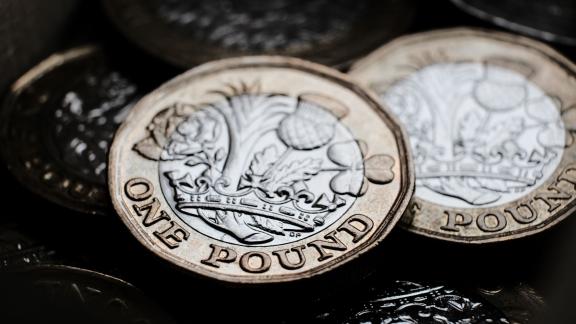 Extra investment in primary and community NHS services could mean tens of billions of pounds in additional investment ploughed back into the wider economy, according to the findings of new independent analysis.
The figures show that for every £1 invested in community or primary care, there is up to a £14 return back into the local economy through gross value added (GVA) - the measure of the total value of goods and services produced in an economy.
The new research, commissioned by the NHS Confederation and conducted by Carnall Farrar, has examined for the first time, where the greatest returns on investment from spending in the NHS can come from to impact the wider domestic economy. It shows that when high levels of funding are ploughed into primary and community care the economic gains are significant.
The findings show that in the five years between 2015 and 2019 those localities in England that most increased NHS spend in primary and community care experienced far higher GVA growth in their areas than those that spent the least on these services.
The analysis makes the link between the historic lack of sustained financial investment in some health care settings and the effect of the government's austerity drive.
The research also shows that with £1bn potentially generating £14bn in growth, the additional taxation revenues would have more than paid for the original NHS investment.  
The particularly high returns in primary and community care reflect the raised level of contact these services have with local people and their local economy.
The findings show that increasing spending in line with those areas of the country that spent the most could have delivered average benefits of a higher GVA for a typical-sized integrated care system (ICS) of £1.7 billion from the primary care spend, £1.2 billion from the community care spend and £1.1bn from the acute care spend. Many areas of the country have missed out on this significant economic impact because of lower investment and resultant spending.
The report builds on the findings from a previous research paper published in October 2022 From safety net to springboard which demonstrated that for every £1 spent across the NHS, there was a £4 return on investment.
This latest analysis 'Creating Better Health Value' delves deeper into NHS investment, examining local variations in health service spend and identifying which care settings can deliver the most economic output when their funding is increased.
Commenting on the findings, Matthew Taylor, chief executive of the NHS Confederation said:
"These significant findings show clearly that investment in the NHS, particularly in primary and community care, is very beneficial to the wider economy.
"While we know that bringing down waiting lists is important, if we only focus on what happens in hospitals then the risk is that we are constantly fighting an unwinnable war at the most downstream end of the care process. Instead, we need to start delivering on the long-term aspiration to shift resources upstream into prevention, primary and community settings. This new kind data makes an unarguable case for which forms of investment have the greatest potential benefit not just for patients but for wider society.
"The message for the Government as its starts to consider is autumn statement is clear: without the necessary investment upstream in prevention and in primary and community care it will be difficult to make the crucial shift to preventing ill health in the first place or to maximise the wider benefits of health spending."
Ben Richardson, Managing Partner at Carnall Farrar added:
"Recognising the vital importance of the NHS and its profound impact on society, we are pleased to be able to tap into its rich data to produce meaningful insights.
"In this instance we were able to demonstrate a link between health spending and economic growth, which suggests that money spent on health isn't just cost, it's an investment that generates a substantial return in economic growth.
"We suggest two potential mechanisms through which NHS spend increases local GVA. The first mechanism may be that spending, especially on primary and community care, supports in keeping people healthy - or as independent as possible - which in turn maximises workforce participation and productivity. The second mechanism may be that investment in the NHS creates jobs which generate economic growth, reflecting the NHS' role as an employer and anchor institution."
The report also makes a number of recommendations to national government, NHS England and Integrated Care System leaders. These include:
HMT should treat annual government spending on the NHS as an explicit tool of economic development, with the return on investment forming a part of formal decision-making, including impact assessments, devolution deals, and local strategic economic planning.
NHS England should prioritise any additional NHS spending in non-acute settings, given their larger potential economic impact and considering the economic return on investment, or creation of 'health value', when developing programmes.
ICS leaders should be given a greater degree of flexibility in how they allocate their resources to support systems to explicitly create 'health value'.
Notes to Editor
This report forms part of an ongoing series demonstrating the financial value of investment into the NHS on the wider economy.

The Value in Health programme is focused on leading and shaping the necessary national and local discussions around investing in health and care. The NHS Confederation and Carnall Farrar have developed a formal, research-orientated partnership, using their complementary networks, policy insight and analytical skills to maximise the broader understanding and impact of value in health.
About us
We are the membership organisation that brings together, supports and speaks for the whole healthcare system in England, Wales and Northern Ireland. The members we represent employ 1.5 million staff, care for more than 1 million patients a day and control £150 billion of public expenditure. We promote collaboration and partnership working as the key to improving population health, delivering high-quality care and reducing health inequalities.