News
Containing the virus is vital – the vaccine is the way out
Ruth Rankine, our director of primary care, responds to the latest Downing Street press conference.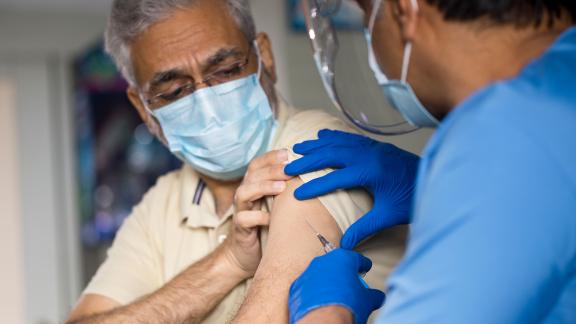 Responding to the latest Downing Street press conference, Ruth Rankine, director of primary care at the NHS Confederation, said:
"We know that vaccinations are playing a very big role in getting us out of this crisis, so it is really encouraging to hear that three in five UK adults have now received both doses of a COVID-19 vaccine. This is in huge part down to the remarkable efforts of staff across the NHS, particularly in primary care, both in delivering jabs in encouraging uptake. It was encouraging to hear the vaccines minister recognising primary care and community pharmacists.
"However, with case rates now as high as they were in February we are at the start of another wave, with the added threat of the new Delta Plus variant which has already been identified in the UK. It is vital that we contain the spread of the virus which is still putting people in hospital, taking lives and will disrupt the NHS's ability to tackle the treatment backlog.
"It is now crucial that those who have not yet been fully vaccinated book their life-saving jabs when they are prompted to do so. We must do all we can to contain the spread of COVID-19 which is still putting significant pressure on the NHS with rising numbers of people again going into hospital."