Webinar
Virtual care: how a global pandemic accelerated new ways of delivering care
The first of a two-part webinar series, this explored how healthcare providers have delivered innovative and effective virtual care.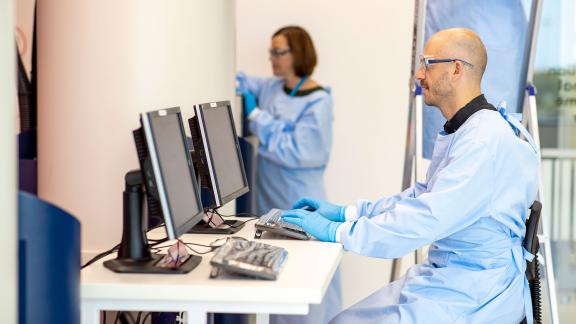 This was first of a two-part webinar series exploring how healthcare providers and leaders, both in the UK and abroad, have delivered innovative and effective virtual care at home to hundreds of patients during a global pandemic. The webinars will take a looked at new and different ways of delivering virtual care; where the successes lie and how challenges have been met.
This first webinar in the series focused on how virtual care was introduced to meet the demands of the pandemic. The second session will focus on those who started their virtual care journey pre-COVID-19.
This interactive webinar series brings together different experiences and approaches from the US, India and the UK.
Gillette's children's specialty healthcare opened the webinar with their presentation on providing virtual rehabilitation to patients and their families during the pandemic. The team reviewed state practice acts, payer guidelines, professional, ethical standards to ensure alignment with recommended telehealth practices and developed clinical resources (e.g. virtual care protocols) amongst others. The ability to provide care virtually led to thousands of rehabilitative virtual visits with better patient experience, better outcomes and lower costs.
Liverpool Women's Hospital and Alder Hey Children's Hospital showcased how, within five weeks, they implemented the teleneonatology progamme within the NHS trust. The care provided was welcomed by parents, allowed a speedy clinical response, was easy to use by the team and provided large savings for the trust.
We then heard from Apollo Remote Critical Care who were the first providing Tele ICU care in India, and how the benefits were reaped by the staff, patients and how challenges were overcome. The programme allowed over 25,000 COVID patients to be treated at home with remote surveillance by clinicians and training of staff.
Watch the recording below.