Case Study
Reducing the pressures on endoscopy services
The Cytoprime project in Lancashire and South Cumbria Integrated Care Board.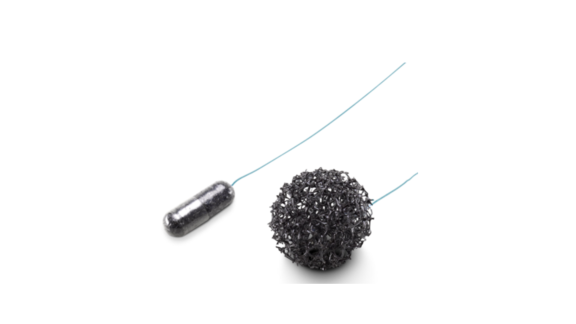 Overview
An innovative pilot diagnostic test has been rolled out by Lancashire and South Cumbria Integrated Care Board (ICB) to help to reduce waiting times for patients that need an endoscopy for a possible cancer referral.
The Lancashire and South Cumbria Cancer Alliance worked with partners including the Innovation Agency to secure £500,000 from the Small Business Research Initiative Healthcare fund earlier this year to introduce Cytosponge into the community via GP practices.
What the organisation faced
The pandemic saw an increase in the number of patients waiting for an endoscopy diagnostic test to determine if they have a pre-cancerous condition called Barrett's Oesophagus, in which the oesophagus becomes inflamed and which can potentially lead to cancer.. 
Identifying cell changes in screening is important to ensure conditions such as Barrett's Oesophagus do not progress to become oesophageal cancer. Screening allows cell changes to be identified and simple, curative treatment to be offered.
Improvement
A new diagnostic test called Cytosponge was created by Cyted and funded by SBRI Healthcare, designed for patients with reflux and Barrett's Oesophagus. Several GP practices across Lancashire and South Cumbria were involved in delivering the first phases of the pilot, which is called Cytoprime, aiming to treat patients in primary care settings and so ease pressures on endoscopy services.
The Cytosponge test involves a small capsule attached to a strong thread. After swallowing, the capsule coating dissolves in the stomach to release a small sponge which, when removed, collects cells from the lining of the oesophagus (gullet or food-pipe). These cells are then analysed for abnormalities.
Cytosponge is minimally invasive and needs no sedation, so can therefore be delivered in the familiar and convenient location of a GP surgery. 
The test is much quicker and generally more comfortable for a patient than an endoscopy, which requires a team of hospital specialists and can require several hours of staff time. The Cytosponge test itself takes around seven minutes and the whole appointment last just 30 minutes.
Outcome
The backlog of patients under surveillance for Barrett's Oesophagus at the three Lancashire and South Cumbria provider trusts involved in the first stage of the Cytosponge project, was completely cleared at the time of the pilot.
Dr Neil Smith, GP clinical lead for Lancashire and South Cumbria Cancer Alliance, said: "Identifying the 80 to 85 per cent of patients who don't have cancerous symptoms means giving them peace of mind and avoiding unnecessary hospital visits. At the same time, we can make sure the 15 to 20 per cent of patients who should attend hospital for endoscopy are seen much more quickly."
Stephanie Driver, practice manager at Oswald medical centre in Lancashire said: "Our first reaction was: why hasn't anyone thought of this before? Our patients' reaction was overwhelmingly positive when we offered Cytosponge as an alternative procedure."
Further information
For more detail, read the full case study on the Innovation Agency website. 
To connect with the creators of this service, please contact:
Tanis Barnett, senior project manager of transformation and innovation at NHS Lancashire and South Cumbria Integrated Care Board. Email Tanis
Amanda Short, associate director of transformation and innovation at NHS Lancashire and South Cumbria Integrated Care Board. Email Amanda.
For further information you can read the new articles from Lancashire and South Cumbria ICB:
Find further information on the creators of Cytoprime.
This work was commissioned and funded by the NHS Cancer Programme with the support of SBRI Healthcare and the Accelerated Access Collaborative.