Case Study
Reducing unnecessary attendance to accident and emergency department: Barts Health
Case study from Barts Health on the need to work differently across systems to reduce long waits when attending emergency services.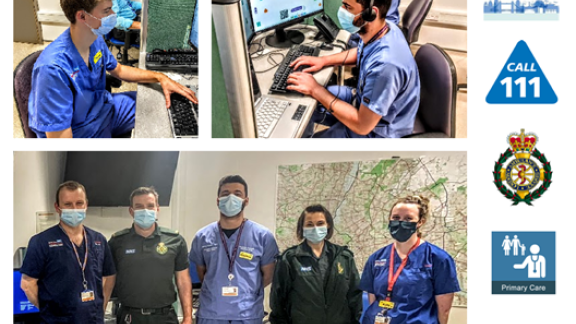 Overview
At Barts Health NHS Trust, a pioneering scheme is reducing long waits in A&E and helping to avoid unnecessary hospital admissions.
What the organisation faced
In 2020, during the COVID-19 pandemic, Barts Health identified a need to reduce overcrowding in emergency departments and protect vulnerable people from nosocomial disease. This coupled with the recognition of increased waits in A&E and winter pressures, there was an ambition to work differently across systems to reduce the long waits people experience when accessing emergency services. Trials in East London had shown that many people who call 999 do not need to go to A&E, but can be treated successfully in other ways to meet their care needs.
Improvement
Barts Health NHS Trust operates across four sites: The Royal London, St Bartholomew's, Whipp's Cross and Newham, as well as several community locations including Mile End Hospital. To address the challenges in A&E, the trust piloted the Barts Emergency Access Coordination Hub (BEACH), which ran from October 2020 to September 2021. Following a period of evaluation, it was relaunched in November 2021 in its current form, the Remote Emergency Access Coordination Hub (REACH). 
REACH was agreed by the trust, the London Ambulance Service, NHS 111 and the then North East London Clinical Commissioning Group. The scheme aimed to reduce unnecessary hospital visits by facilitating other appropriate care pathways.
Ambulance crews can call A&E at The Royal London Hospital directly to get expert clinical advice for the patients they are seeing.
Appropriate care pathways include virtual consultations with a senior doctor, appointments in hot clinics, or sending rapid response teams to see patients in their own homes. This specialist service is staffed 12 hours a day by emergency medicine consultants and is also available to NHS 111, so patients can be offered virtual consultations on the most appropriate emergency care instead of going to A&E.
REACH also offers clinical support to community teams and other providers seeking unscheduled care for their patients, so patients can access the full range of acute secondary services.
The service also helps ensure that the sickest patients with emergency problems are able to access timely hospital treatment without delay.
Outcome
Since its launch in November 2021, REACH has helped over 17,500 patients, with more than 65 per cent of people treated virtually or in the community. This has resulted in a potential saving of over 8,500 ambulance visits to the hospitals and saved more than 3,000 unnecessary walk-in patients attending.
More than 91 per cent of patients reported they felt involved in their care and would recommend the service to others.
Following its success at the hospital within Barts Health NHS Trust, the service is expanding and has now launched across Barking, Havering and Redbridge University Hospitals NHS Trust.
Lessons learned
System level transformation takes time and requires consistency in driving plans forward

Team work across different services with the same vision can significantly help improve services
"Virtual consultations in an emergency setting are very effective at treating patients without them needing to attend hospital. Our innovative, integrated and patient-centred model of care is able to reduce the number of patients attending by ambulance or walking-in, and offers the potential to transform the delivery of emergency care on a wider scale." Dr Tony Joy, Emergency Medicine and Pre-hospital Care Consultant.
Contact details/information
For more detail about this case study, go to the Barts Health website.
To connect with the creators of the service, contact the Barts NHS Trust communications team: 020 7480 4893 or email.