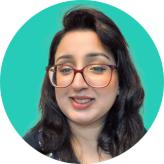 Sonia Nosheen
Sonia joined NHS Confederation in January 2023 as the senior policy advisor for the Acute Network. Her previous work experience has been working in acute hospitals for 15 years across various roles such as patient safety manager, quality improvement, transformation manager and operational business manager. ​
Sonia leads on supporting and leading some of the Acute Network's portfolio of work, supporting members to be represented and involved in policy change, implementation and developments.​
Sonia has a master's in Improvement Science and Innovation from Lancaster University and degree in Health and Social Care is passionate about quality improvement. She is a QSIR Associate, Advanced Improvement practitioner and proud to be a John's Campaign Ambassador. In her spare time, she enjoys drawing digital art and visual concepts.​
Follow Sonia on Twitter at @Sonia_Sparkles