Case Study
Hampshire and Isle of Wight ICS Diabetes Prevention Programme
Hampshire and Isle of Wight ICS is exceeding the national targets for improving access to support for people at risk of type 2 diabetes.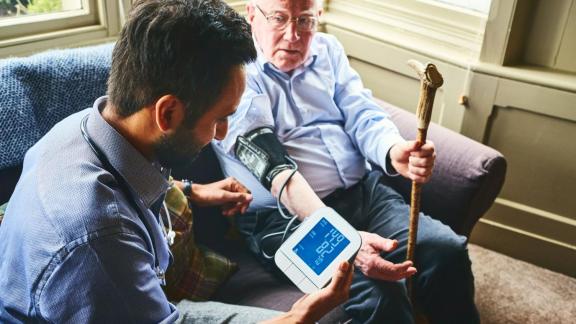 Overview
Hampshire and Isle of Wight Integrated Care System (ICS) has achieved great results in supporting access to the NHS Diabetes Prevention Programme.
What the organisation faced
Type 2 diabetes is a leading cause of preventable sight loss in people of working age, and is a major contributor to kidney failure, heart attack, and stroke. There are currently two million people in England at high risk of developing type 2 diabetes and as well as the human cost, type 2 diabetes treatment accounts for around 10 per cent of the annual NHS budget.
The National Diabetes Prevention Programme (DPP), also known as the Healthier You programme is a joint programme from NHS England (NHSE), the Office Health Improvement and Disparities (OHID) and Diabetes UK. It is delivered by five providers in England across 17 regions, and aims to deliver national evidence-based behavioural interventions for individuals at high risk of developing type 2 diabetes.
Research earlier this year showed that the national programme resulted in a 7 per cent reduction in the number of new diagnoses of type 2 diabetes in England since 2019, preventing around 18,000 people from experiencing the consequences of the condition. Equally, research by the University of Manchester suggested that someone completing the national DPP reduces their chances of developing type 2 diabetes by 37 per cent.
One of the DPP programmes is located across Hampshire and Isle of Wight ICS, covering a population of potentially 2 million, that spanned across 148 GP practices and 44 primary care networks. With the programme showing national success, there was a key focus across the ICS around engaging both patients and providers to support access and maximise impact of the DPP programme to people across the region who are at risk of developing type 2 diabetes.
Improvement
In efforts to 'turbocharge' referral rates across the region, Hampshire and Isle of Wight ICS looked to develop two primary approaches.
The first, a healthcare assistant project to support the lower-referring practices to invite people at risk of type 2 diabetes onto the programme. The other, a hospital scheme to enable eligible patients from Southampton hospital to be referred directly onto the programme.
Outcome
Since the programme started locally in August 2017 up until July 2022, there were 31,934 referrals and 20,063 patients starting the programme. Most recently, the number of referrals to the programme in the region has been at its highest levels for four years. In the six-month period from August 2022 to February 2023, the ICS has exceeded the national targets that had been set by NHS England, with 5,805 patients agreeing to be referred by their GPs to the programme.
Dr Paul O'Halloran, chair of the Diabetes Board for Hampshire and Isle of Wight Integrated Care System, said: "The combined lifestyle interventions, including diet, physical activity and sustained weight loss is extremely effective in reducing the risk of type 2 diabetes. That is why we need to ensure that all who can benefit from the programme know of it and can access it."
At a time of increased operational and financial pressures across the health and care system, where one in six hospital beds are occupied by a person with diabetes, the enabling and promotion of preventative diabetes management is vital not only to population health outcomes, but also in reducing the compounding pressure of healthcare services across the system.
Lessons learned
To engage all patients, there needs to be various options for accessibility such as digital and tailored remote group sessions online to allow people to join from home as well as face to face.

Prevention requires a whole-system approach to ensure a holistic approach to better health.

Partnership working across different parts in the system are key to ensuring people who need or want interventions are picked up early and signposted.