Blog post
The workforce gap is our climate change emergency
Can innovative workforce interventions and a new health and care careers offer help reduce the increasing gap in health and social care workforce?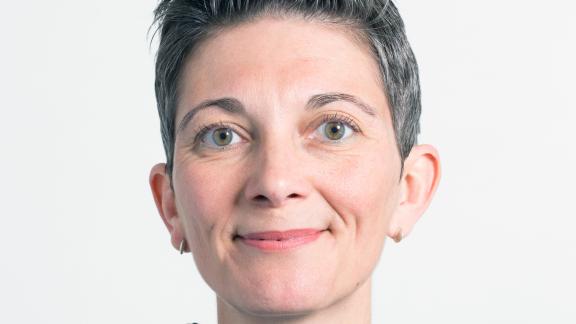 The workforce gap in health and social care is at critical point and our heads are in the sand, writes Natasha Curran, medical director at the Health Innovation Network. We must now take some of innovative solutions that the pandemic necessitated, and make them a reality.
Last summer I wrote a response to the then new NHS People Plan and questioned the willingness of statutory and professional bodies to allow local systems to take the necessary risks involved to innovate on workforce, and evaluate the impact. This summer I feel increasingly frustrated that our focus seems to remain on staff wellbeing initiatives. Clearly, I am all for these, but they simply do not and will not fix the systemic problem of an ever-increasing workforce gap.  Whilst the opportunities for remote working, digital technology, and new roles with redeployments have been embraced to varying degrees, I have witnessed a disappointing response to the opportunity for sustained workforce innovation that the pandemic provided us, including barely a  mention about workforce in the proposed health and care bill.
Chronic excessive workload
"The more casualties I know among friends and colleagues, the more impatient I become that we address the workforce gap."
NHS services are required to deliver care to a currently uncertain number of COVID-19 hospitalisations this summer. There also exists an increasing number of non-COVID-19 emergencies and backlog of elective care.  We cannot 'sweat the workforce' anymore. Chronic excessive workload  is causing staff to burnout and leave. The more casualties I know among friends and colleagues, the more impatient I become that we address the workforce gap.
Our health and care's workforce gap is well articulated in the Health and Social Care Committee's report on workforce burnout and resilience in the NHS and social care. The Health Foundation set out the level of the problem: 'The NHS workforce gap in 2020–21 was 115,000 full-time equivalents (FTE). This is projected to double over the next five years and to exceed 475,000 FTE staff by 2033– 4. This does not account for any potential impacts of the COVID-19 pandemic, which will take more time to quantify and understand.' In addition: 'The Health Foundation and the Institute for Fiscal Studies project that 458,000 additional FTE social care staff will be required in England by 2033–34.'
My concern is that we will never reach the required FTE numbers, so we need to also innovate to reduce the overall numbers required.
Tailoring staffing to patient need
Take the example of intensive care unit (ICU) staff. A bold pilot of ICU workforce planning could preserve higher levels of nursing staffing for emergency patients while reducing staffing ratios for elective postoperative patients. As severity of patient illness falls but the need for critical care beds rises, there is an opportunity to tailor the staffing to the needs of the individual patient more than we have traditionally. This means that we could maintain the reduced ICU nurse to patient ratio at 1:2 or 1:1.5, rather than the pre-COVID-19 ratio of 1:1. This would have to be agreed with local staff and balanced with the risk of continued pressure of supervision of less experienced staff, which is particularly significant for more senior nursing staff. But, it would allow reduced staff overall and give cohorts of staff valued time away from work to train, rest, or have time with their family.
"We cannot afford to let a fear of change paralyse us."
We know that continuing with the current status quo will cause significant harm at a population level. Change will not be easy, and undoubtedly we will experience challenges, disappointments and some outright failures along the way. Now more than ever though, we cannot afford to let a fear of change paralyse us. The pandemic, for all its hardship and heartbreak, has forced action that would have otherwise taken years – perhaps decades – to get through bureaucracy and process. What worked was being explicit about the unknown and trusting and allowing the public to judge us. Can we do the same with workforce innovation? How can we use our highly motivated public to support us?
Change will always come with risk
Anita Charlesworth, director of research at the Health Foundation, speaking to the Health and Social Care Committee said the evidence was clear that 'if you train local, people are more likely to stay," a situation she described as 'win-win' to the both the community and the individual. She concluded that it would also 'benefit the NHS and social care systems in terms of retention,' but cautioned that it should not 'just be a national policy,' as there needed to be 'good connection locally as well.'
The permission to take changes forward will always come with some risk. How will we enable integrated care systems to boldly deliver this? Locally across south London I want us to:
pilot new workforce interventions and evaluate their impact on patient care and longer-term workforce retention

work with our partners to develop an exciting health and care careers offer that goes beyond the Topol Review and NHS People Plan to attract and retain our greatest talent with whole career journeys, integrating 'in time' learning and structurally enabling individuals to change fields while maintaining creditability, and crucially, pay.
The pandemic has given us the opportunity to test some workforce solutions. Now we have to turn these into long-term realities.
Natasha Curran is the medical director at the Health Innovation Network. You can follow Natasha on Twitter @NatashaCCurran