Blog post
Think self-care for life
Self-care could be wider reaching than having an overflowing bathroom medicine cabinet.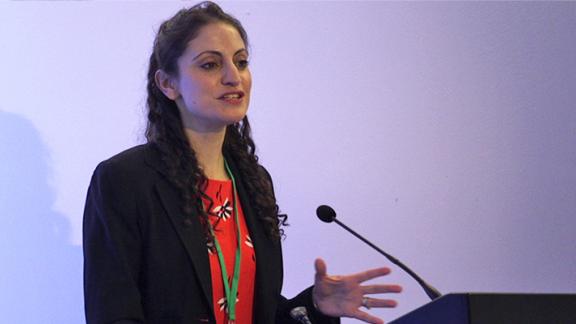 People in the UK experience nearly four symptoms every fortnight - the most common being tiredness, headaches and joint pain. Managing these with "self-care" often conjures up the image of popping a painkiller or sniffing a decongestant. Raising awareness of self-care and Self Care Week, Dr Kiren Collison, clinical chair at Oxfordshire CCG, proposes that self-care could be wider reaching than having an overflowing bathroom medicine cabinet.
The self-care continuum
Self-care is defined by the things people can do to develop, protect, maintain and improve their own health and wellbeing.
Self-care doesn't mean leaving people just to get on with it though. Instead, it is about supporting and informing everyone to make positive decisions about their own health. It also gives them the confidence to know when self-care is not enough.
We could try and fit this on to a continuum:
Healthy lifestyle choices could be at one end of the spectrum: sleeping well or brushing our teeth, making positive choices around food, drink and exercise and taking opportunities to practice the "five ways to wellbeing" (Connect, Be active, Learn, Give and Notice). This should all start from childhood and we owe it to ourselves and to our children to set good habits.
Being aware of our own health and wellbeing is next along the scale. This includes knowing our "numbers" (Body Mass Index, blood pressure, cholesterol levels, drinking levels), with our NHS Health Check giving us feedback on these. It is also not skipping the chance to be screened for cancer or to accept the flu or other jabs.
Next in line is self-managing our chronic obstructive pulmonary disease (COPD), diabetes or other long-term condition (or supporting carers to help relatives to do so). This will empower us to be in charge of our own health.
Finally, there is the traditional interpretation of self-care of time, rest and self-medication for minor ailments. NHS Clinical Commissioners has worked with NHS England on behalf of its members to develop commissioning guidance for over-the-counter items that do not need to be routinely prescribed in primary care.
Enabling supported self-care
Supported self-care requires accessible, usable and free resources to help people to help themselves. There are some excellent up-to-date resources available from the Self Care Forum and the NHS website.
The NHS and local government can also use a range of nudge tactics to help, many of which are already happening up and down the country, such as:
providing easily accessible screening, immunisation programmes and health information
signposting active travel options that make it easy and safe to walk and cycle
promoting a healthy social and economic environment, eg clean air, decent housing, good opportunities for education and employment
valuing and helping our precious network of carers to support their loved ones.
What next?
The Royal College of General Practitioners (RCGP) and World Health Organisation (WHO) are big advocates of self-care as a key part of empowering us and keeping us well.
Let's be bold and move beyond thinking only about popping a painkiller or sucking a throat lozenge. We should also be turning our attention to all elements of the self-care continuum, starting in childhood, so that we can all think self-care for life.
Dr Kiren Collison is clinical chair at Oxfordshire CCG and NHS Clinical Commissioners board member. Follow her on Twitter @kircoll
Self Care Week is 18-24 November 2019. Visit the Self Care Forum for information on how you can support the week.