Blog post
Place-based working: delivering the COVID-19 vaccine
Successful collaboration by two PCNs led to an effective COVID-19 vaccination programme and top tips to help others.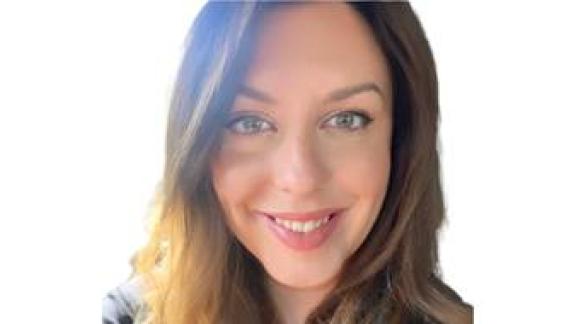 Hannah Nurrish, PCN development manager at GPS Healthcare PCN, explains how collaboration with Solihull Health Partnership PCN has led to remarkable achievements in their COVID-19 vaccination programme, and shares advice for delivering the COVID-19 vaccine.
The Solihull Executive, led by our PCN clinical directors and working across health and social care, has led the way in shaping our COVID-19 response, not just for Solihull, but also influencing in Birmingham.
What the last nine months has taught us, is when united by a common goal, we can achieve the remarkable. That big, bold decisions can be made at pace, organisational barriers can be reduced to mere detail and rank becomes irrelevant as we simply tap into each other's skills. So many of the barriers we come up against in health and social care inhibit the exploration of a different way of doing things. If we take the time to build relationships and trust, these changes and investment of time slowly gain momentum and enthusiasm to collaborate.
This has never been truer than our approach to delivering the COVID-19 vaccine. 
We agreed to a shared vision to deliver at scale and, with openness and honesty, we discussed the challenges faced by our individual PCNs. Rather than several leaders from each PCN being wrapped up in the early stages of the process, we trusted each other's skills and allowed a select few to lead the way. Without this incredible team, working collaboratively across organisational boundaries, we would not have been able to provide such an equitable, high standard of service for the whole population. It also meant more of us were ready to go when it came to implementation and we could quickly share resources and expertise, learning from each other to improve workforce resilience and patient outcomes.
What we achieved
The Solihull Executive commissioned our umbrella provider arm, Solihealth, to bid on behalf of our six PCNs. A small team was seconded and SolliVac was born. Our successful bid led to the establishment of four hubs across our six PCNs, enabling us to provide safe, equitable care to our 240,000 people. 
GPS Healthcare PCN and Solihull Health Partnership PCN established a single delivery hub, covering 100,000 patients. We have worked seamlessly together to share premises and staff but most importantly we share protocols and systems and vaccinate each other's patients and teams. 
To date we have vaccinated 2,500 people. We continue to battle the sheer complexity of the programme, the rollercoaster ride of supply chain and ever-changing guidelines. It is no mean feat to get the right staff, in the right place, at the right time with the resources, training and up-to-date guidance they need, while ensuring that the people they need to vaccinate are also in the same place, fully informed, comfortable and consented. We feel we are managing to achieve this together, delivering to the highest of standards and feel humbled to be doing this essential service.
Our top tips for delivering the COVID-19 vaccine 
Less is more: To start, get everyone to think about contributing to an after action review using a PDSA approach (plan, do, study, act).
Check-in doesn't mean checking everything: Do as much as you can to inform patients before they arrive.
Be careful about mixed cohorts at the same session: I you have care home staff or PCN staff coming into your site during the same session as older patients, maximise distance between them.
Have role cards with clear instructions and who to escalate to: For bigger hubs you might not have lots of repeat staff to start with.
Brief: Make sure you build time into your rotas to brief each shift, introducing who is carrying out which essential role.
Make a list: List the people who need vaccinating for your PCN and wider health and social care staff. You will have DNAs and you may have spare doses.
Think creatively: Think about how you recruit and use the PCN team and any underspend you have. Don't be afraid to use volunteers.
Recalling: Book the second appointment at the same time as the first. This allows you to track and change as needed.
Reporting: Booking patients in via the clinical system has helped with reporting.
PPE: It's useful to have a supply to hand, and other consumables, just in case the supply inventory list (SIL) delivery is delayed.
Care home vaccinations
Lateral flow tests for vaccinators: Complete the night before or morning of the visit.
Check before you go: Make sure no other vaccinations have been given in the last seven days. Be aware of anyone on warfarin. 
Complete a risk assessment: If there are any positive cases in the preceding 28 days you can still go into a home (check your local arrangements).
Prep: Ask the home to get all consent forms ready in the order in which the residents will come down. 
Pinnacle is slow: We found having two people on pinnacle and one-to-two vaccinating worked well for flow.
Dress: Ask the home to dress residents in, or tell residents to wear, loose short sleeves. 
15-minute wait: Ask the care home staff to help ensure all residents receive an information leaflet and have the time to ask questions. 
Keep track: We gave all the blue cards with the vaccination details on to staff to keep safe. 
Know your numbers: Calculate exactly what resources and number of vials you need before you go in, so that there is no wastage, and have a back-up plan for any spare doses.
It is an honour and a privilege to be part of this project. To work in such unanimity with peers, trusting each other's ability, committing to a shared vision and collaborating both at PCN and locality level. Most of all, being able to offer hope to so many who have lived in fear of COVID-19. 
Hannah Nurrish is PCN development manager at GPS Healthcare PCN. You can follow Hannah on Twitter @HannahNurrish
Also on Twitter
SolliVac @vac_sol
GPS Healthcare PCN @GPS_healthcare
Solihull Health Partnership PCN @SolihullHP
​