Article
How is the NHS performing this winter? 13-19 December 2021 in review
Sharp rises in COVID-19-related staff absences, COVID-19-related hospitalisations and concern over the Omicron variant.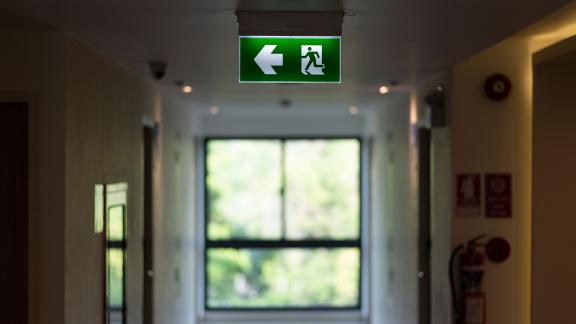 At a glance
Our analysis focuses on COVID-19 this week, including a focus on the recent sharp rises in COVID-19-related staff absences. The issue is particularly acute in the London region, where they rose 122 per cent week on week.
These staffing pressures come at the same time as rising COVID-19-related hospitalisations and concern over the Omicron variant. There were over 1,000 daily admissions in England on 20 December (the first time since February 2021) and the seven-day average of hospitalisations rose to 837 per day. This is increasing most rapidly in London, where 301 of the admissions on 20 December occurred, a 78 per cent increase from the same day last week.
Cases reported in England have also risen to a seven-day average of over 80,000, the highest ever, with over 95,000 cases reported on 22 December. It remains to be seen how cases translate into hospitalisations.
Pressure continues on all parts of the patient journey. The data shows ambulance handover delays improving this week, although figures show over 16,000 patients still experienced a handover delay of over 30 minutes.
Concerns around acute capacity continue. Average critical care bed occupancy remained highest in London, where it was nearly 86 per cent, with other regions ranging from 75 per cent to 81 per cent. Throughout the week we saw that 55 per cent of patients who no longer met the criteria to be in hospital were unable to be discharged on the same day.
Staff absence
Staff absence is growing rapidly, particularly in London. The number of staff absent on an average day due to COVID-19 in the capital rose from 1,524 to 3,383 in one week, a 122 per cent increase. Across England the rise is 38.3 per cent.
 
NHS England medical director Steven Powis recently stated that the absence rate in London by Christmas Day could be as a high as 20 per cent. Although the current percentages are not readily available, the absolute number of absences due to COVID-19 is now rising across all regions, especially rapidly in London:
The overall national data so far shows COVID-19-related absences lower than last year but trending steeply upwards:
In terms of overall absence across England in acute trusts, the average day last week was 65,305 absences (up from just over 59,000 the previous week), a 10 per cent increase.
Bed occupancy
In general and acute beds (adult and paediatric combined), occupancy was 92.1 per cent, down from 93.3 per cent last week, although much higher than this time last year when occupancy stood at 88.9 per cent. The numbers in general are more comparable to winters prior to the pandemic (94.9 per cent in 2019/20, for example).
Adult critical care bed occupancy across acute trusts slightly decreased this week, from an average of 80.6 per cent occupancy per day to 79.8 per cent. In the equivalent week (week 50) last year, this was 75.8 per cent, while pre-pandemic in 2019/20 it was 83.8 per cent. 25 acute trusts reported critical care occupancy of 90 per cent or higher.

The average critical care bed occupancy across the whole of London per day was nearly 86 per cent in this week's data, with other regions ranging from 75 per cent to 81 per cent:
 
Ambulance handover delays
The pressure on ambulance handover delays continues, although key metrics have improved, such as the number of delays over 60 minutes (down to 6,124, having been over 8,000 in the previous two weeks). This represents 7.3 per cent of all ambulance arrivals, down from 10 per cent last week.

The number of delays over 30 minutes was 16,410 (20 per cent of all arrivals), down from 19,503 (23 per cent) last week.

This does continue to trend higher than previous years, and the statistic reflects our members ongoing concern that levels of pressure in all parts of the system will start to impact on patient safety.
 
Discharges
On an average day, over 10,600 inpatients no longer meeting the criteria to reside in hospital were not able to be discharged, with more than 1 in 10 beds occupied by patients who were medically fit to leave.
This is up to 55 per cent, but only by 0.04 per cent up from last week. In practice, this means (taking the example of 16 December) over 21,000 patients no longer meeting the criteria to be in hospital but only 10,400 actually being discharged on the day.

Of these patients who were fit to be discharged, an average of over 4,600 per day had been in hospital for over 21 days.

This shows NHS trusts struggling to free up beds, with many of these patients waiting for social care services. ADASS have recently outlined the continuing challenges in recruiting domiciliary and homecare staff.
The next analysis of NHS winter SitRep statistics will be following the release scheduled for Friday 7 January 2022.
How is the NHS performing?
View our analysis of the latest NHS performance figures for a rounded view of how healthcare services are coping under immense pressure.